*2021 update coming soon*
Here at Landsec we strongly value diversity and aim to be an inclusive employer. We strive to attract, retain and promote employees from all backgrounds, regardless of their gender, race, religion, age or sexuality.
Our 2020 approach to reporting
This year we wanted to go beyond just publishing raw numbers and have chosen to analyse our gender pay gap in more detail and identify actions we can take to improve it. You can read more about this analysis in our 2020 report. 
The headline numbers
As of April 2020, Landsec's median gender pay gap narrowed from 37.1% in 2019 to 34.3% in 2020. Our mean gender pay gap however increased from 36.8% last year to 37.7% in 2020. We are disappointed to see this gap widen.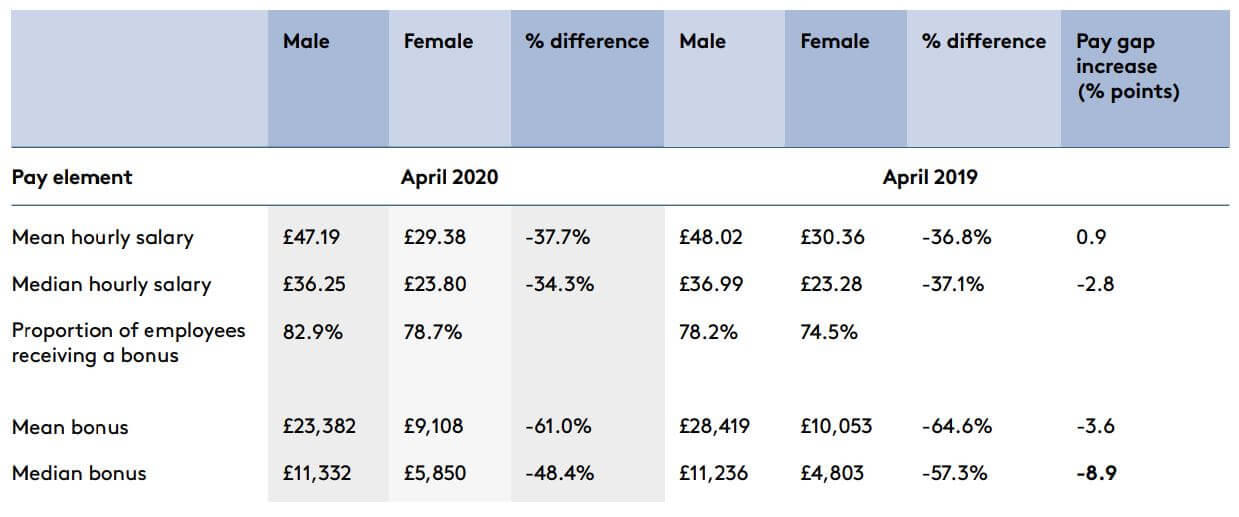 The gender split of our business is fairly even - 48% male, 52% female. We're confident that our gender pay gap is not caused by our approach to setting pay levels. We use an industry standard Job Evaluation methodology and we voluntarily undertake regular independent equal pay audits to confirm that our approach to pay operates fairly and within the law.

Our pay gap is driven by the structure of our workforce because we have significantly more women (66%) than men (34%) in non-management roles (our support and professional roles), and a higher number of men (73%) than women (27%) in leadership and senior leadership roles.
 
Committed to change
We have a long-term commitment to diversity and inclusion and gender balance, which is why we've set challenging targets that we're working to achieve by 2025.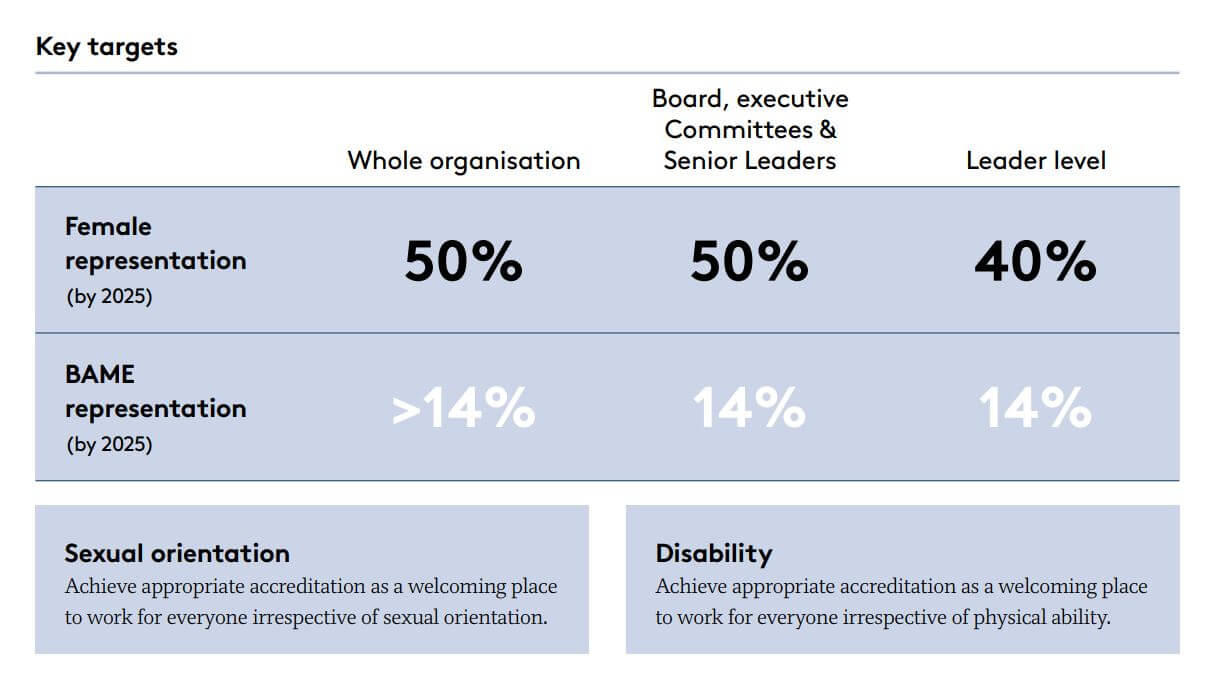 To be the business we want to be - one that attracts and retains the best talent, one that works with and serves the communities around us, and one that our people are proud to work for - we must take focused, tangible actions, and we're committed to doing this at pace."

Group HR Director
Taking action
To make more progress towards our targets, we're supporting women at all stages of their career. This year we've established new talent development initiatives, we've enhanced our parental leave pay, and we've changed the way we recruit so that we're attracting more diverse candidates. 

Our action plan is focused around six key areas:
Evolving our culture
Attracting female talent 
Retaining and developing female talent 
Addressing wider societal issues 
Inspiring the next generation 
Enabling equal access to opportunities