Early careers in property
There are plenty of opportunities for talented people who want to start their careers in property at Landsec.
For anyone who is starting off their career, or embracing a career change, our Landsec Academy and Summer Work Placement offer great entry-points into the real estate industry.
Build strong foundations in the Landsec Academy
Our academy is an alternative to university. It's for people new to our industry, especially school leavers or those who are ready to switch careers – and could be a career-defining experience.
In your first year, you'll develop basic skills and property knowledge, rotating across areas from marketing to health and safety to make sure you get a broad view of our business. In your second year, you'll learn specialist skills in a department of your choice –  HR, Finance, Operations or Tech. All the while, you'll be working towards a professional qualification.
Since we started the Academy in 2014, 83% of participants that graduated have stayed with us and the other 17% went on to study property at university. So, if you've got eight GCSEs, including Maths and English – and bags of enthusiasm – you can find more information on applying for the next intake here.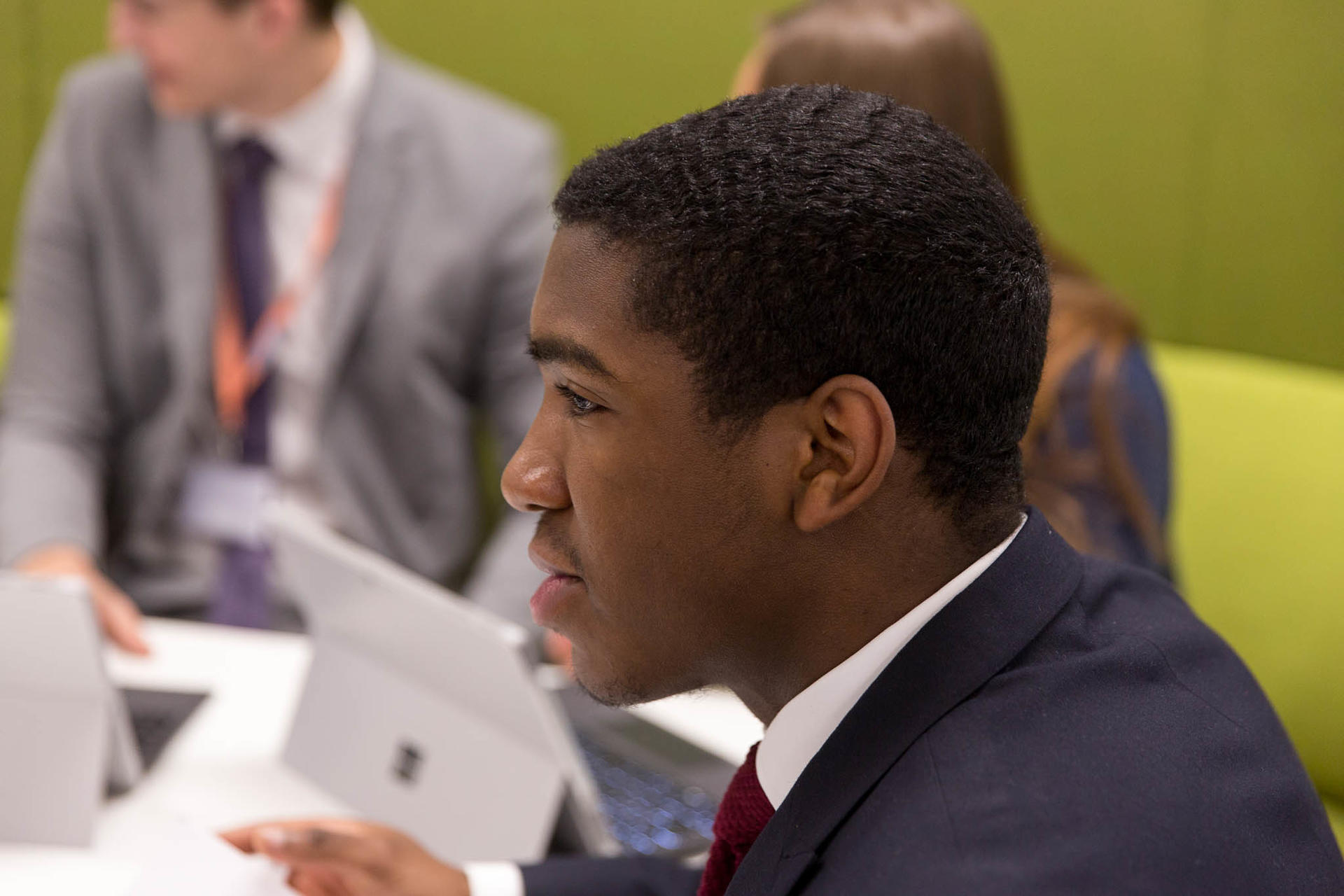 Jordon's story 
Jordon joined our Academy when he was 18. Three years on he plays a crucial part in our operations team.
"I knew university wasn't for me and was looking for an alternative. I didn't know much about Landsec, but I thought the Academy would teach me about business – and it did!
"It felt overwhelming at first. There's so much to learn. But I had loads of help from the team and from other trainees. I learned that this industry is incredibly exciting – it's about constantly responding to a changing environment, no two days are the same. I'm now part of the operations team, making sure our spaces work well for our occupiers.
"If you're looking for a role that's different every day, and that makes an impact to your career then I would encourage you to consider this scheme. It has been a great experience for me."