Myo, our new flexible office brand, is now open for business in the heart of London's Victoria. With Myo, we're opening the door to new customers, sharing our experience with a new generation of businesses.
Myo is what you make of it. A word derived from "make your own", personalisation runs right through our new flexible offices. We've listened to our customers, done a whole host of market research and Myo is the result: www.myo.co.uk
It's about them, not us
We're creating flexible offices for customers who are on their own journeys, who want their own brands to be the shining star. We're putting them front and centre.
Collaboration, not co-working
Our customers have outgrown their office space – or kitchen tables – and are looking for a new home where they can make their mark.
We're here to help them grow by removing the hurdles that cause small businesses headaches. Having to think about lease lengths and IT problems can stunt a business's growth. We offer our customers convenience and our front of house team will work tirelessly so our customers can do the same.
Helping our customers
Our years of experience in the London office market mean that we're best placed to serve our new customers. We're the building owner and service provider. Customers will have a contact who can help them throughout their journey and offer the best solutions to each individual request.
Myo offers the reassurance of a big company with the flexibility of a start-up. Like our customers, it's found a gap in the market and is working hard to grow.
Myo offers fantastic opportunities for all our customers, whether that's new customers looking for flexible office space or existing Landsec customers who want to enjoy the benefits of our new offering. We're looking forward to all these new interactions when we open the doors in April. We're changing the way our customers work and learning lessons along the way to offer them the best possible experience and help them to make their mark."

Head of Myo
First stop, Victoria
We've transformed Victoria into a vibrant business hub that offers everything our customers want. We knew that it was the perfect place to launch Myo.
Victoria has fantastic transport links, top-notch services, it's no wonder some of the world's top businesses have chosen to call it home.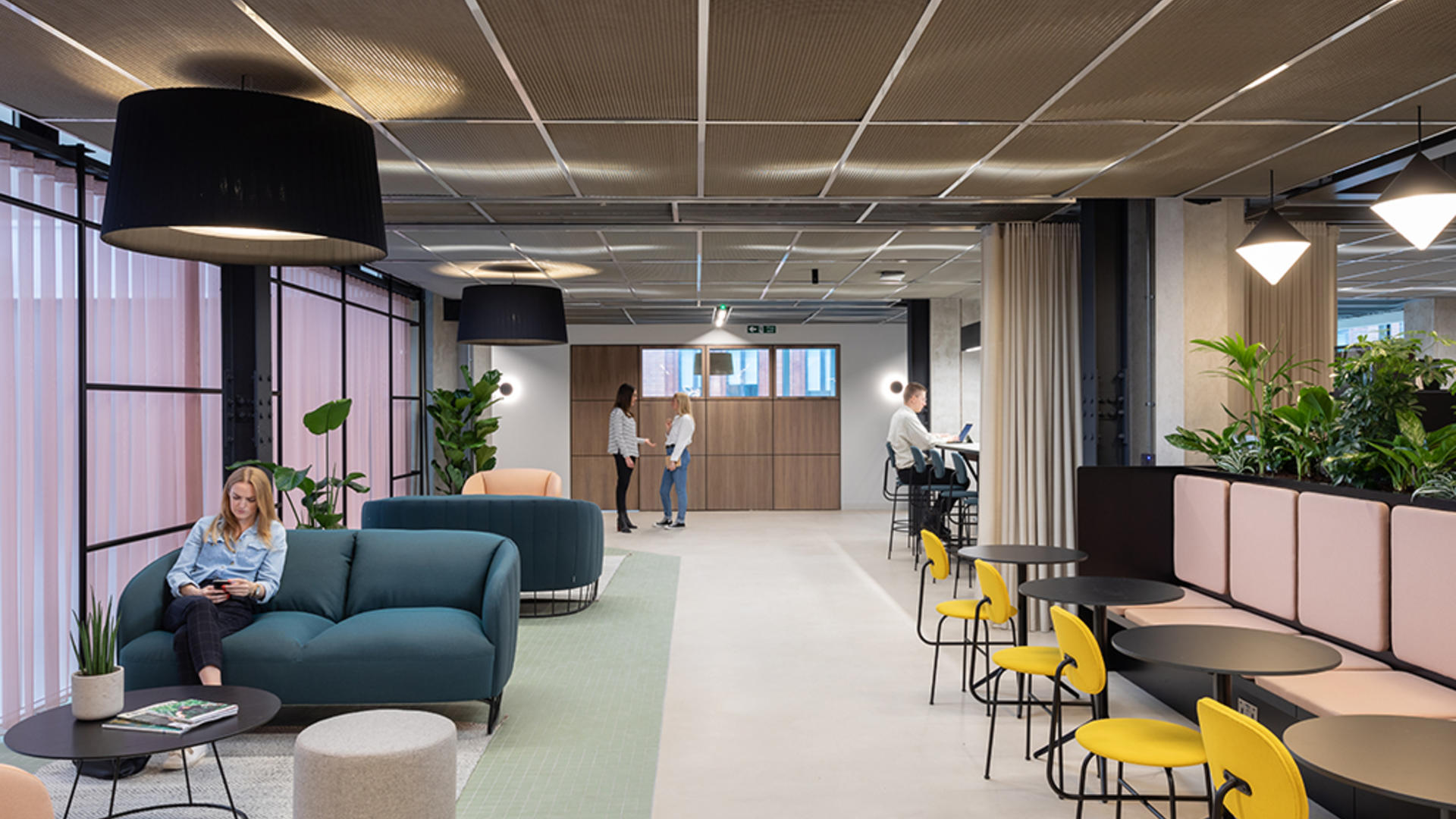 Customers can enjoy the shared space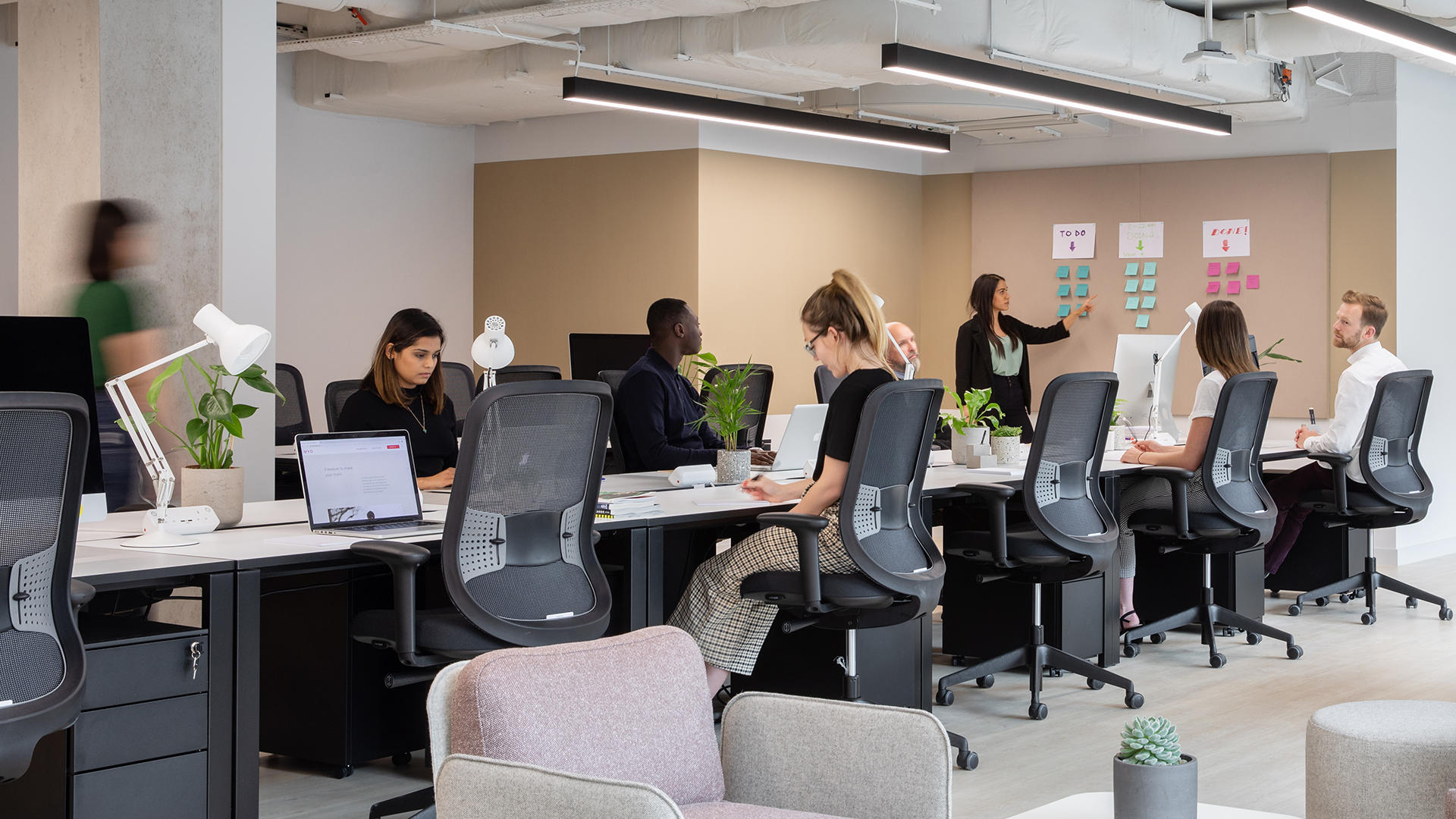 Fit out option one - Natural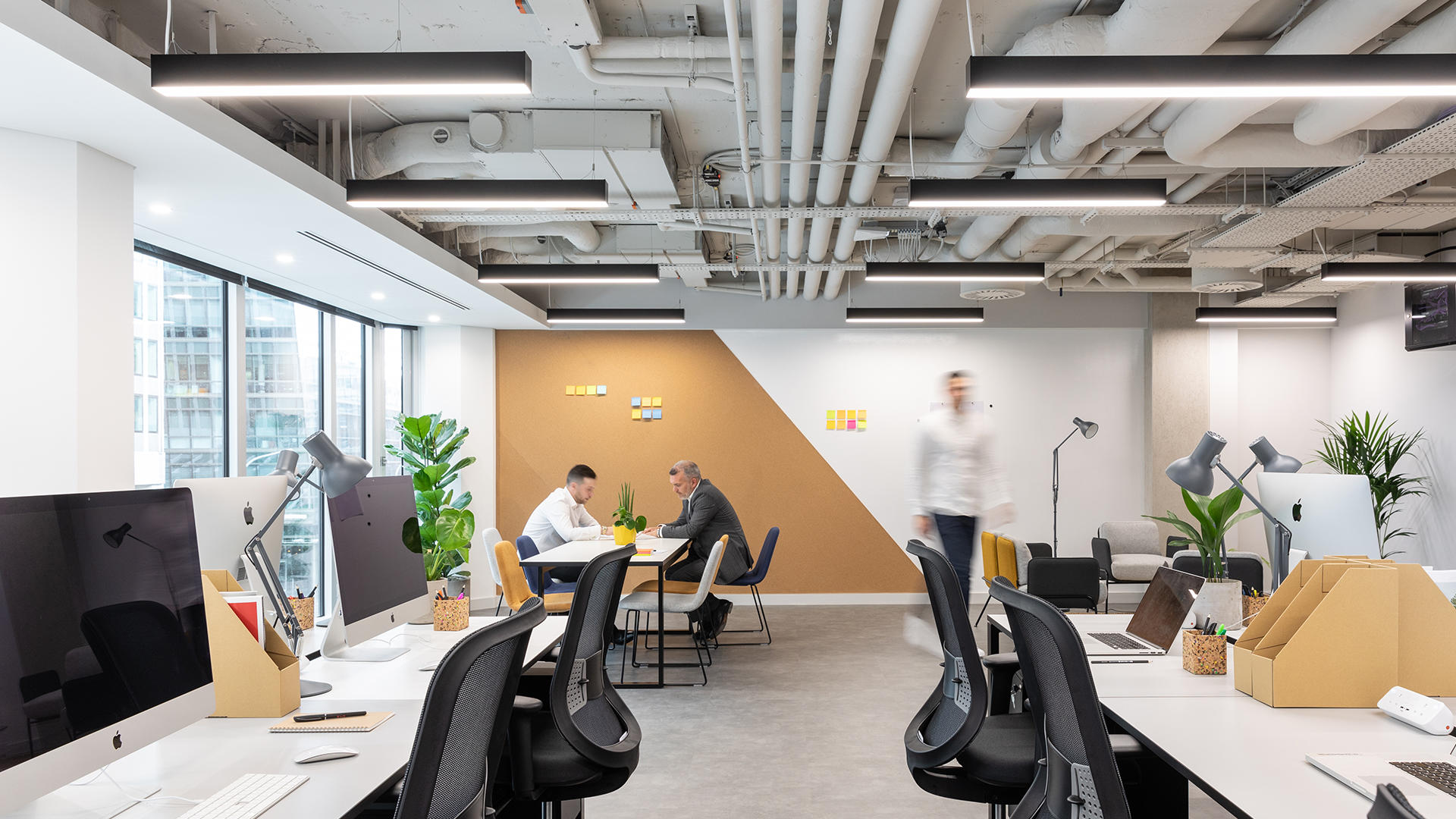 Fit out option two - Urban
Fit out option three - Boutique