Since opening in 1979, it has grown into a thriving destination. The six million people who visit each year are drawn not just by the surrounding natural beauty, but by the promise of a great day out in one of the UK's most popular seaside towns. 
We secured the commercial site in 2014, complete with over 421,000 sq ft of floor space. Since then we have gradually improved its retail and leisure offering – fostering organic growth rather than major expansion – to ensure that the site remains relevant and maintains its charm.
Much to see and do
Brighton Marina's popularity stems from the choice it offers and the mainstream names that set it apart from the quirky boutiques of the city centre. As well as a working marina for boat owners, it's a popular family destination thanks to the facilities and excursions on offer.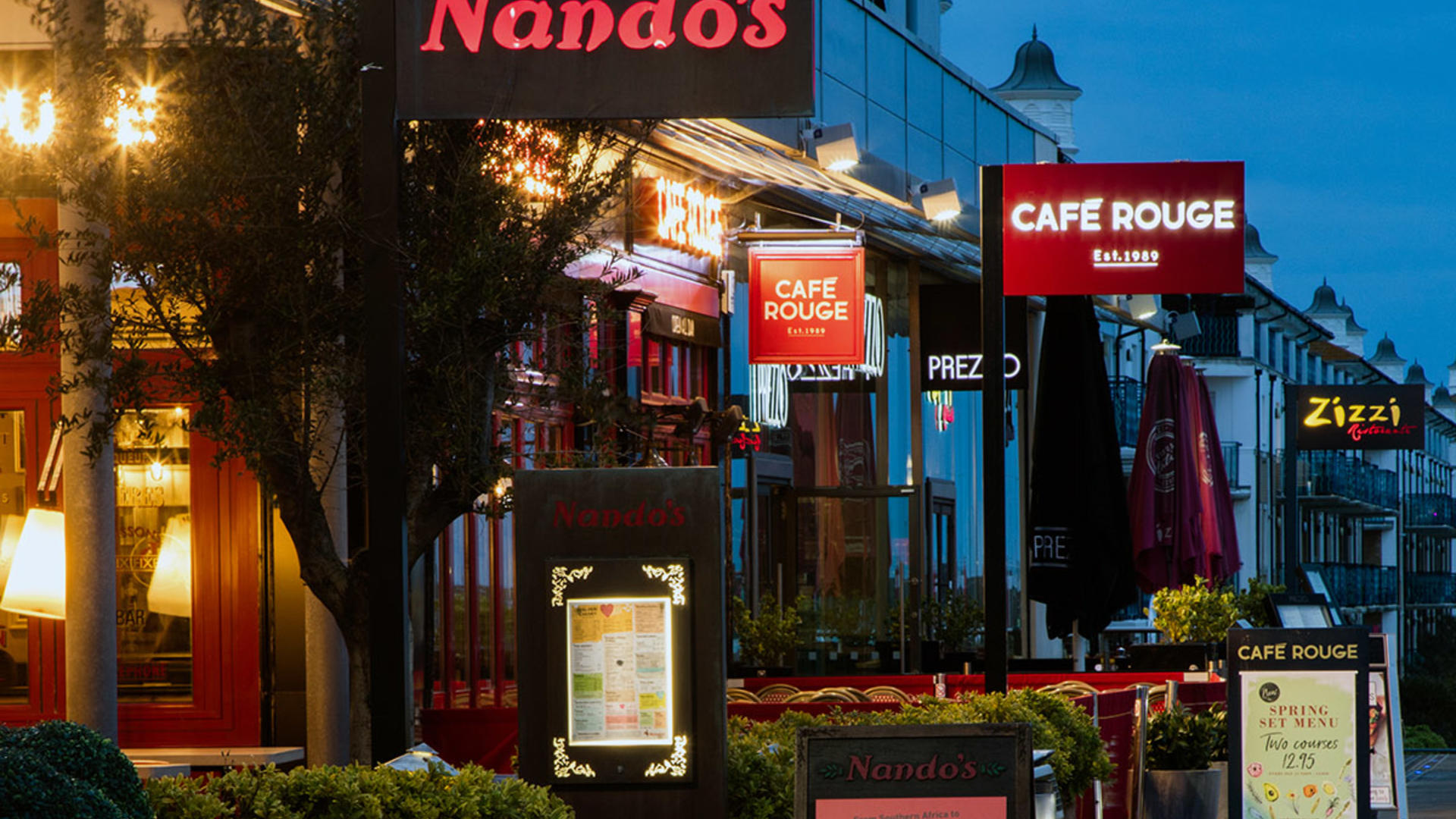 The marina village has a casino, bowling complex, music studio, gym, cinema, hotel and a multitude of retail and food outlets that help to give it broad appeal.
There are also more dining options with a view than ever before, with more than 20 new waterside restaurants, including GBK and Franco Manca, as well as several popular independent venues, and a Malmaison hotel and restaurant.
Rising from the waves 
All of this takes place in a fascinating setting – the country's largest artificial marina, which was also Europe's largest when it opened. It was constructed using 146 concrete caissons (a watertight structure lowered into the sea) to create a sea wall. With the encircled water and the land, it covers a total of 140 acres. 
Various developers have made their mark on Brighton Marina over the years. This includes the creation of the inner harbour between 1985 and 1990, as well as 1,200 residential properties. 
There's space for more than 1,300 boats, with berths available for visiting yachts and permanent moorings. Everything to keep a vessel in its best condition is close at hand too – from rigging and refuelling to sailmakers and insurance providers. 
It isn't the only one of our properties accessible by sea – it shares that honour with Gunwharf Quays in Portsmouth – but it retains its individuality in many ways, such as the hosting of popular annual events including squid fishing contests and dragon boat racing. 
From its humble beginnings as a quiet working harbour, Brighton Marina has blossomed into a unique development that goes from strength to strength. 
£15m - £50m
Market value range