Having risen from the ashes of a former refrigeration plant, the complex has developed in tandem with the city around it. Only London tops Glasgow in terms of its success as a fashion destination.
The centre of Scotland's largest city is now a significant draw for locals and tourists alike.
Heart of the city
Situated at the north end of Style Mile on Buchanan Street, Buchanan Galleries is in a prime location linking two of the main shopping thoroughfares. Right next door is a multiplex cinema and Glasgow Royal Concert Hall, which has hosted BB King, Johnny Cash and Van Morrison. It's easy to get to with railway, bus, and subway stations close by and plentiful car parking.

Some of the country's best retailers can be found there – premium names include, Victoria's Secret, Mango, Hollister and John Lewis – and benefit from the fact that Glasgow shoppers' average spend per head is second only to London's Oxford Street.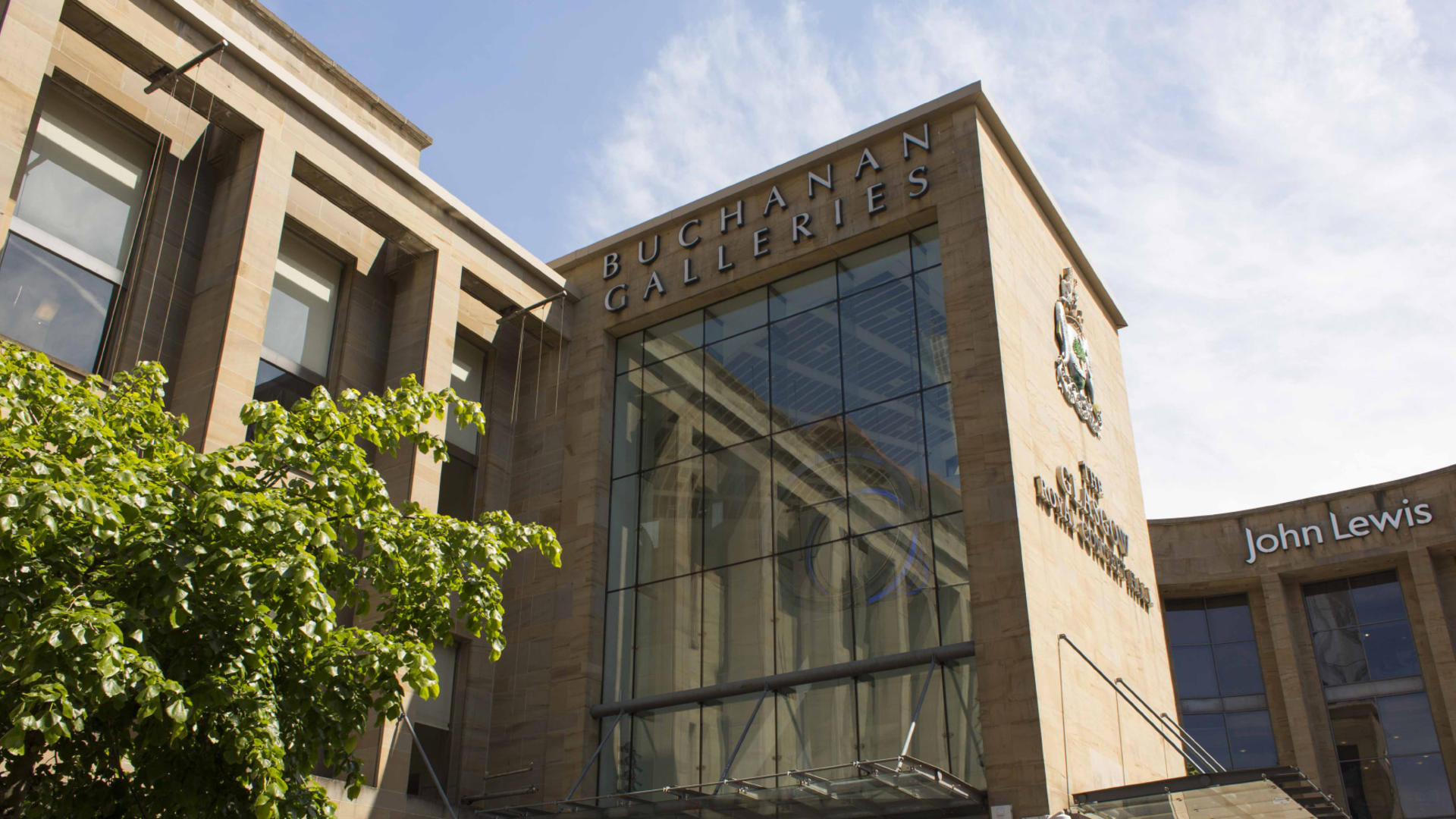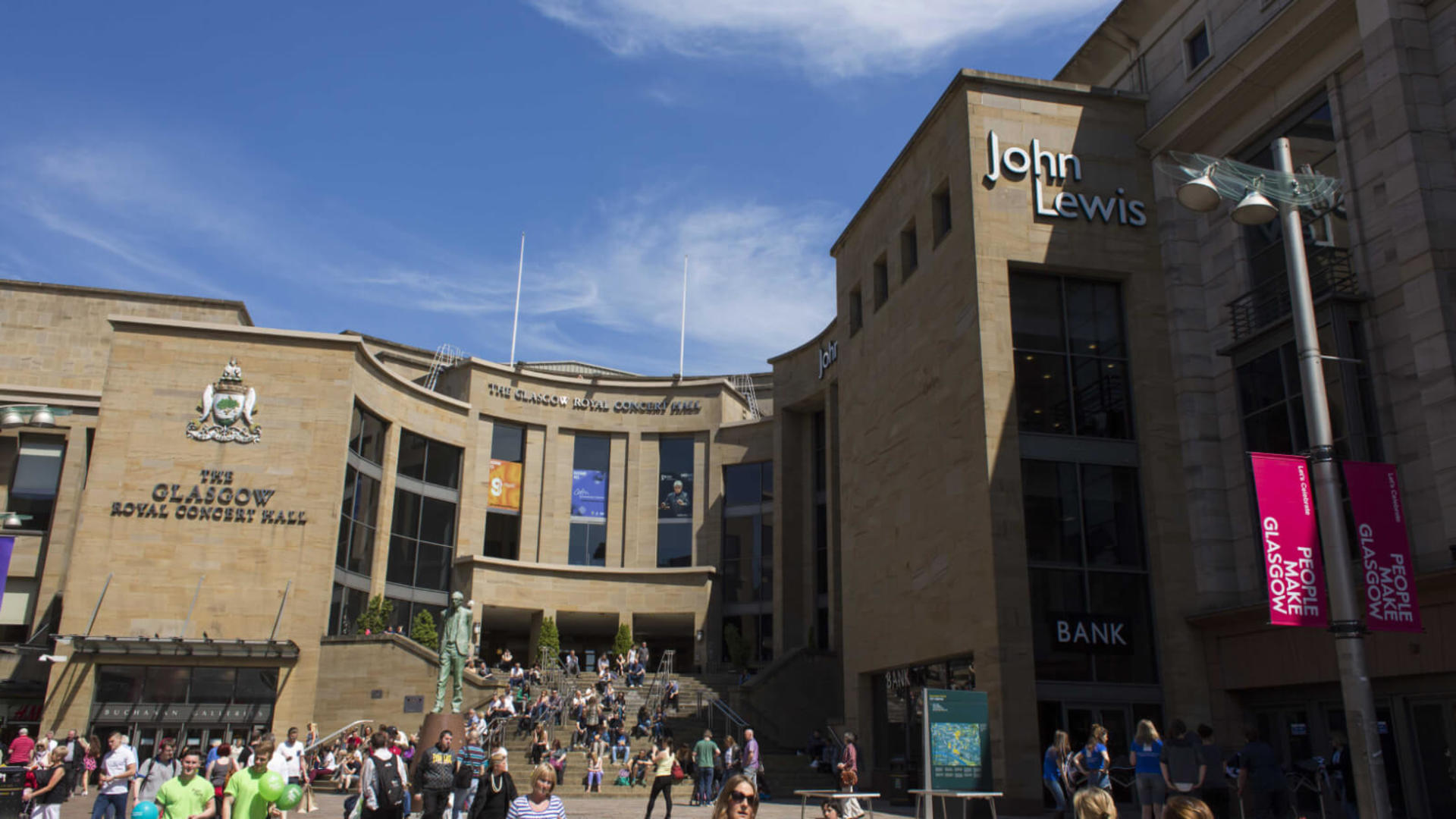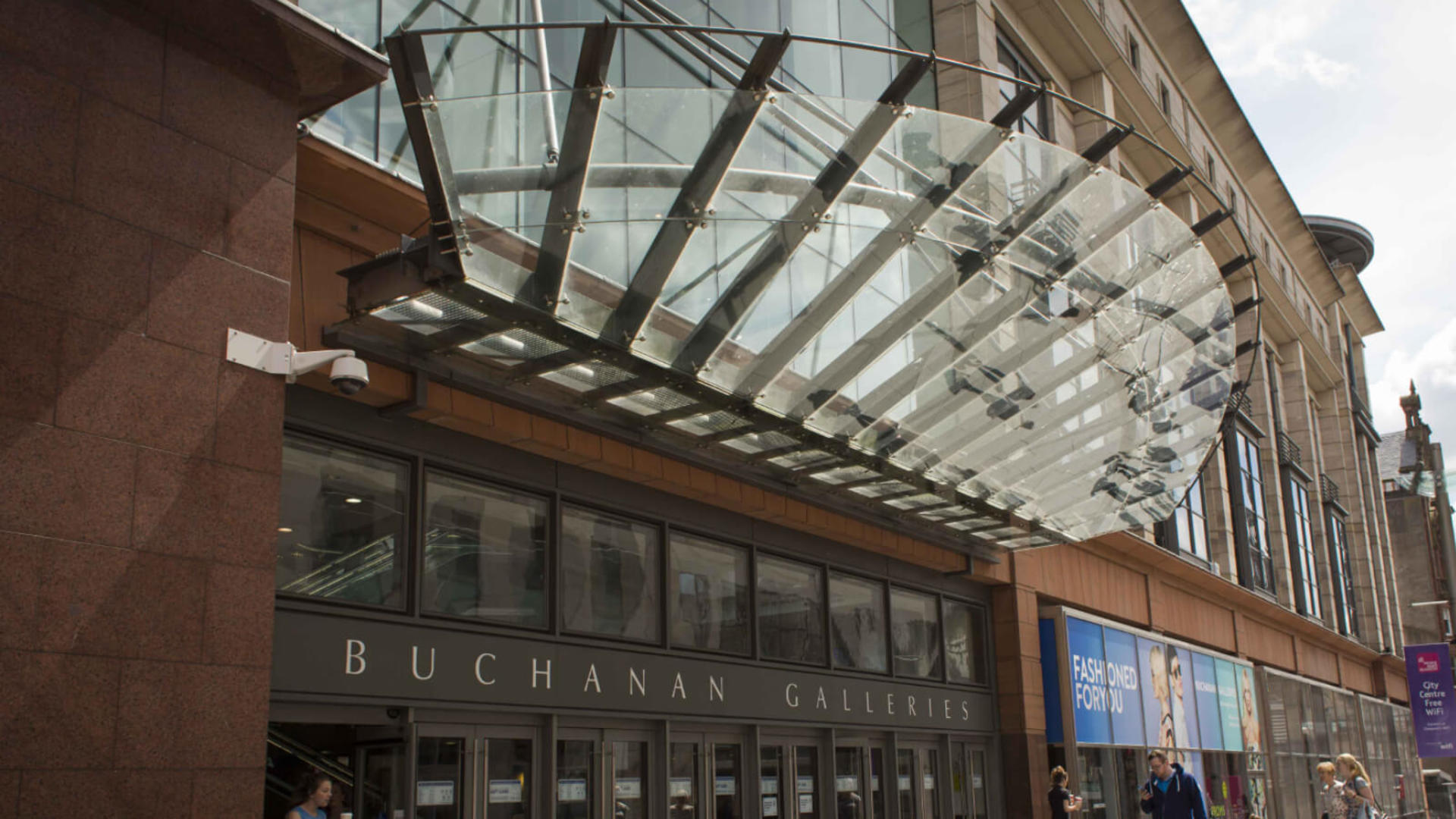 Harmony and hidden history
Buchanan Galleries' design and character means it blends into its surrounding environment seamlessly.

The colouring of the stone façade is characteristic of the splendour of its Victorian neighbours, while tangible elements of the area's past also lie below the centre, such as a network of tunnels built during the Cold War which were unearthed during construction. They criss-cross Glasgow city centre, leading to nuclear shelters, a telephone exchange and even a railway line.
An eye on the future
Twenty years since it first opened, Buchanan Galleries remains a major part of Glasgow's thriving shopping and leisure scene and an important part of our business too.

It's somewhere people love to visit and retailers love to be seen, so we're working hard to make sure it stays at the top of a competitive field, in a fantastic city.
50m to 100m
Market value range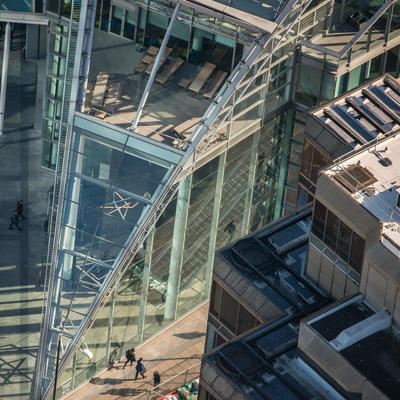 Next