Our masterplan was born out of a vision to revitalise the area. Delivering on this has taken time and drawn upon our deep relationships with numerous stakeholders. Together, our efforts have helped regenerate Victoria and the mixed-use Nova development is the embodiment of 15 years' experience and learning.
We've listened to our customers, who've told us they not only want a workplace that's beautiful, comfortable and flexible, they want one that has shops, cafes and restaurants close by. A food hub wasn't part of our initial plan for Nova but as consumer trends evolved during our work in Victoria, so did our thinking – and the development itself.
We've delivered a public space and eateries that are welcoming for workers, locals and visitors, making companies who move into Nova more attractive to top talent, and giving residents a newfound wealth of amenities on their doorstep.
Premium ingredients for quality developments
Nova comprises three buildings: two office blocks and The Nova Building which is residential. It's an island site, two acres of which is public realm and green space. It's one of the largest developments we've ever undertaken and is a 50:50 joint venture with Canada Pension Plan Investment Board.
Our new tenants include best-in-class companies like Motorola Solutions, Sky and Egon Zehnder, which have been drawn to Nova because of the quality of the offices as well as their surroundings.
We're opening up the public space and pedestrian walkways in Victoria encouraging people to walk between surrounding landmarks such as the Houses of Parliament, Buckingham Palace and Westminster Cathedral.
Tate Britain is only a short walk away as well, but we're excited by the public art we've commissioned. Not only can passers-by see artworks in our building receptions, we're investing £800,000 in four temporary outdoor sculptures by up-and-coming artists over the next four years - the current installation is by Saad Qureshi. We're the first developer to use our Section 106 commitment in this way, to keep the art fresh. We want to draw people back, curious to see what's new.
Landsec is about developing, always moving forwards and the team had a vision of what they wanted to achieve for the people of Victoria. By capturing the general public's stories and reinjecting them back into the area, my work echoes that."

Artist, and creator of 'Places For Nova' installation
The offices meet our usual high standards for quality, design and resilience, with lots of natural daylight, low carbon heating and cooling, standby generators, flexible floor plates and cycle spaces with gym-style changing areas.
However, what makes Nova – and our entire Victoria masterplan – stand out is what's available outside the front door.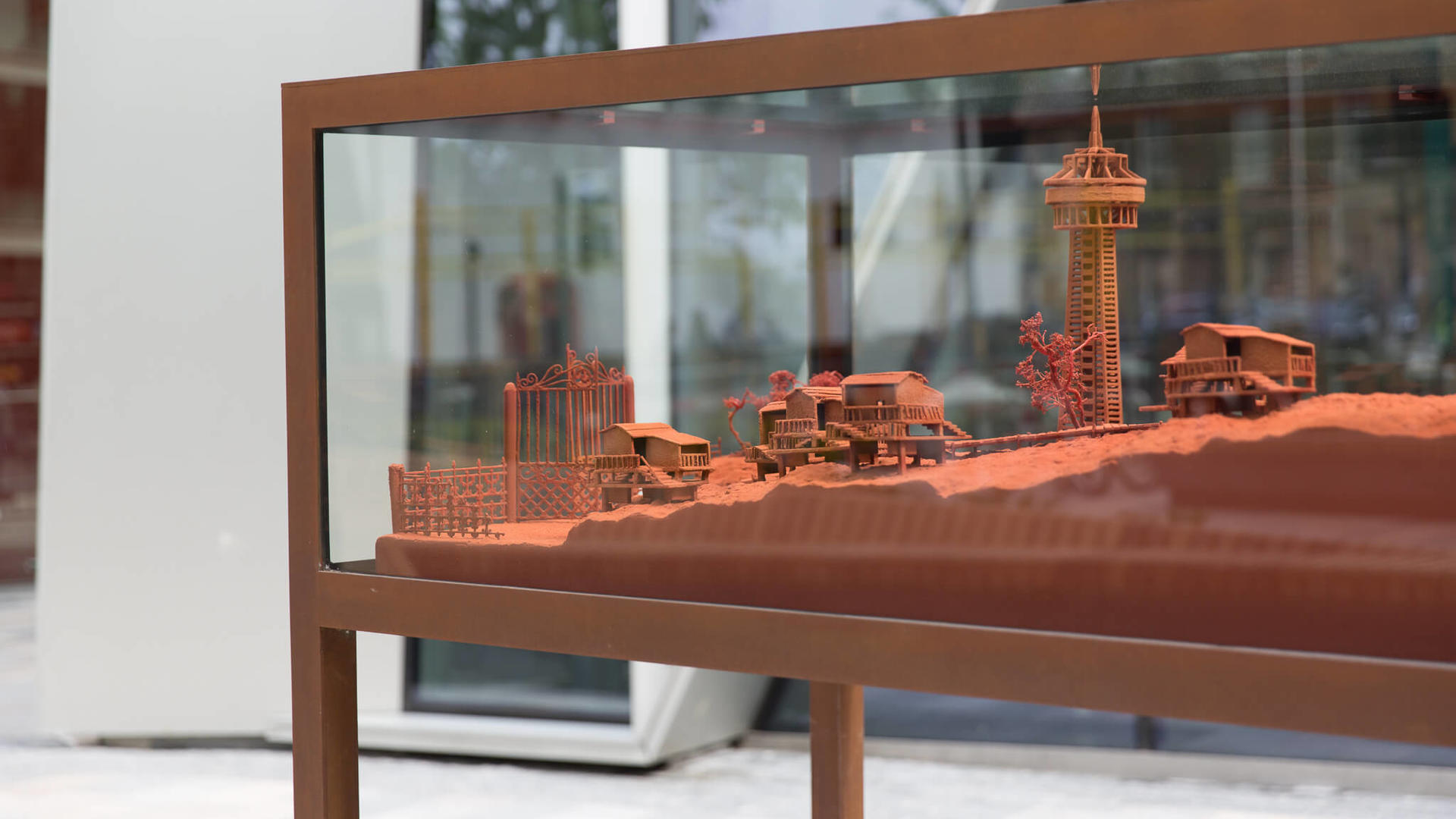 A new food destination
The original plan for Nova back in 2009 was to fill the ground floor with retail outlets. However, when we looked at the designs as our plans for the area progressed, we realised there was a gap in the market: a lack of places to eat and drink. We replanned the ground floor to accommodate restaurants, including making structural changes like installing ventilation chimneys through the full height of the overhead buildings.
Instead of playing it safe and bringing in established chains, we opted to work with smaller businesses for a more independent vibe. Most outlets are only the companies' second or third site. We're proud to support businesses on the rise, and we know our customers are looking for food that's on trend and a little bit different.
Moving to Nova, Victoria is a critical decision for our firm. We believe it will be a great base for our continued growth."

London Office Leader, Egon Zehnder
Nova Food's 17 units and three kiosks are fully let, with a stellar line-up that has something for all pockets. Rail House Café – the new concept by Riding House Café co-founder Adam White – and Jason Atherton's Hai Cenato are two of the headliners. There's also fashionable wood-smoked meats at Stoke House, Danish pastries from bakery Ole & Steen and sourdough sweet treats from Crosstown Doughnuts. The previously neglected night-time economy is also getting a boost thanks to Greenwood, Victoria's largest pub, and a new wine bar.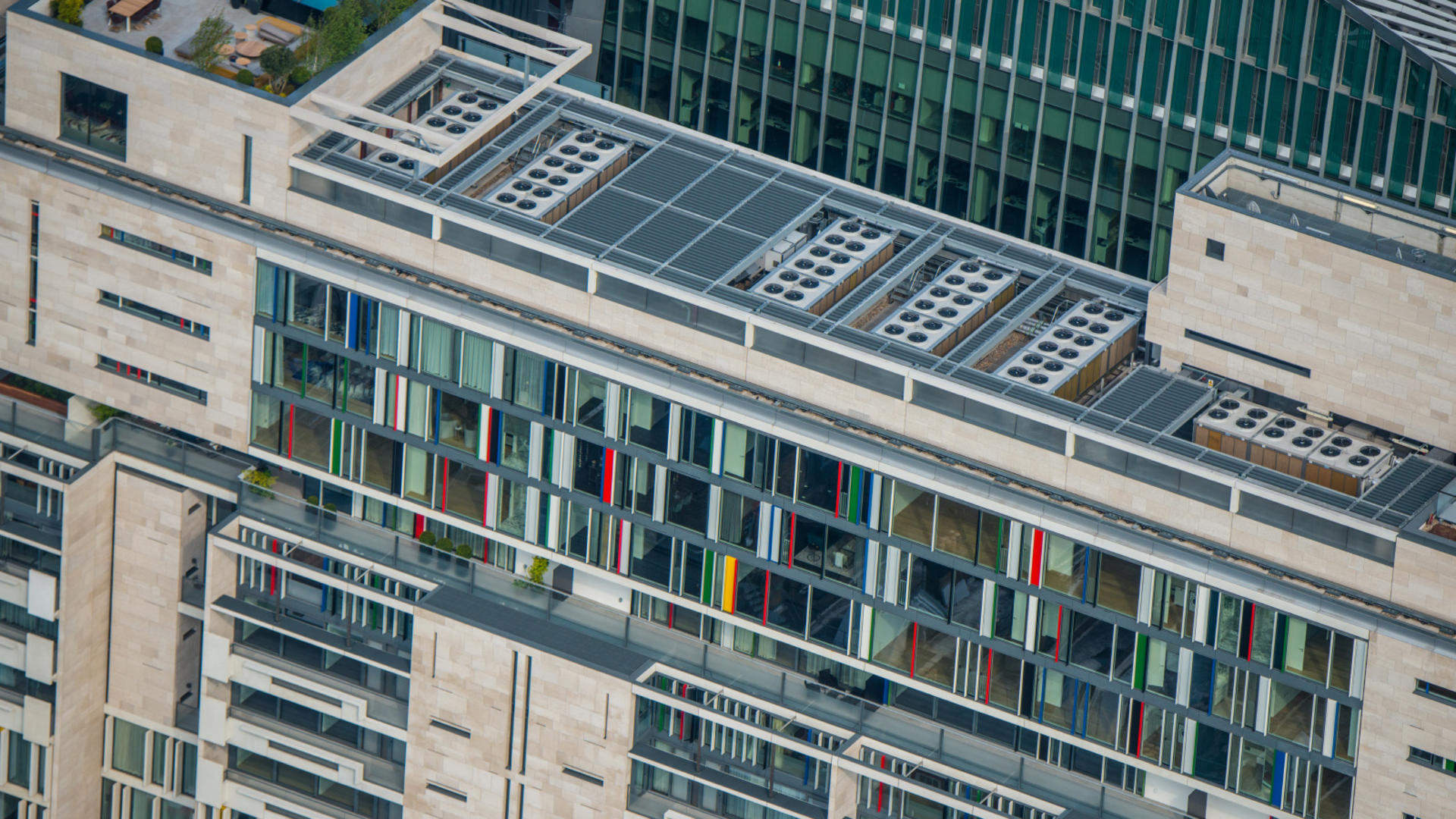 A new community
From the shops and public realm of Cardinal Place to the architecturally unique offices at The Zig Zag Building, the leisure offering and public art of 62 Buckingham Gate and the homes of Kings Gate, we've developed new approaches to designing a destination. All that expertise has combined to create Nova, a new London village that has enabled Victoria to truly come to life.
555,503sq ft
480,233sq ft Office
75,270sq ft Retail
>£200m
Market value range
Press releases
Nova, Victoria, London SW1
NOVA
Victoria Circle Development
London
SW1E 5JL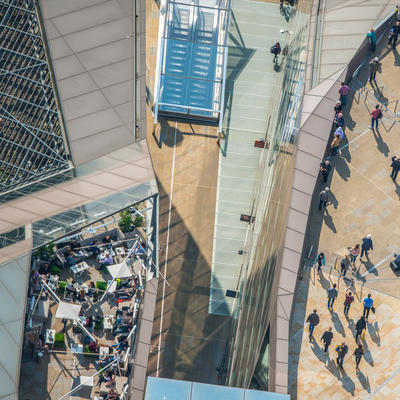 Next