Before we opened One New Change in 2010, the Square Mile had very little retail space and was almost entirely closed at weekends.
Now, thanks to this mixed-use building, an impressive list of brands and a roof terrace with stunning views, it has become a seven-day destination.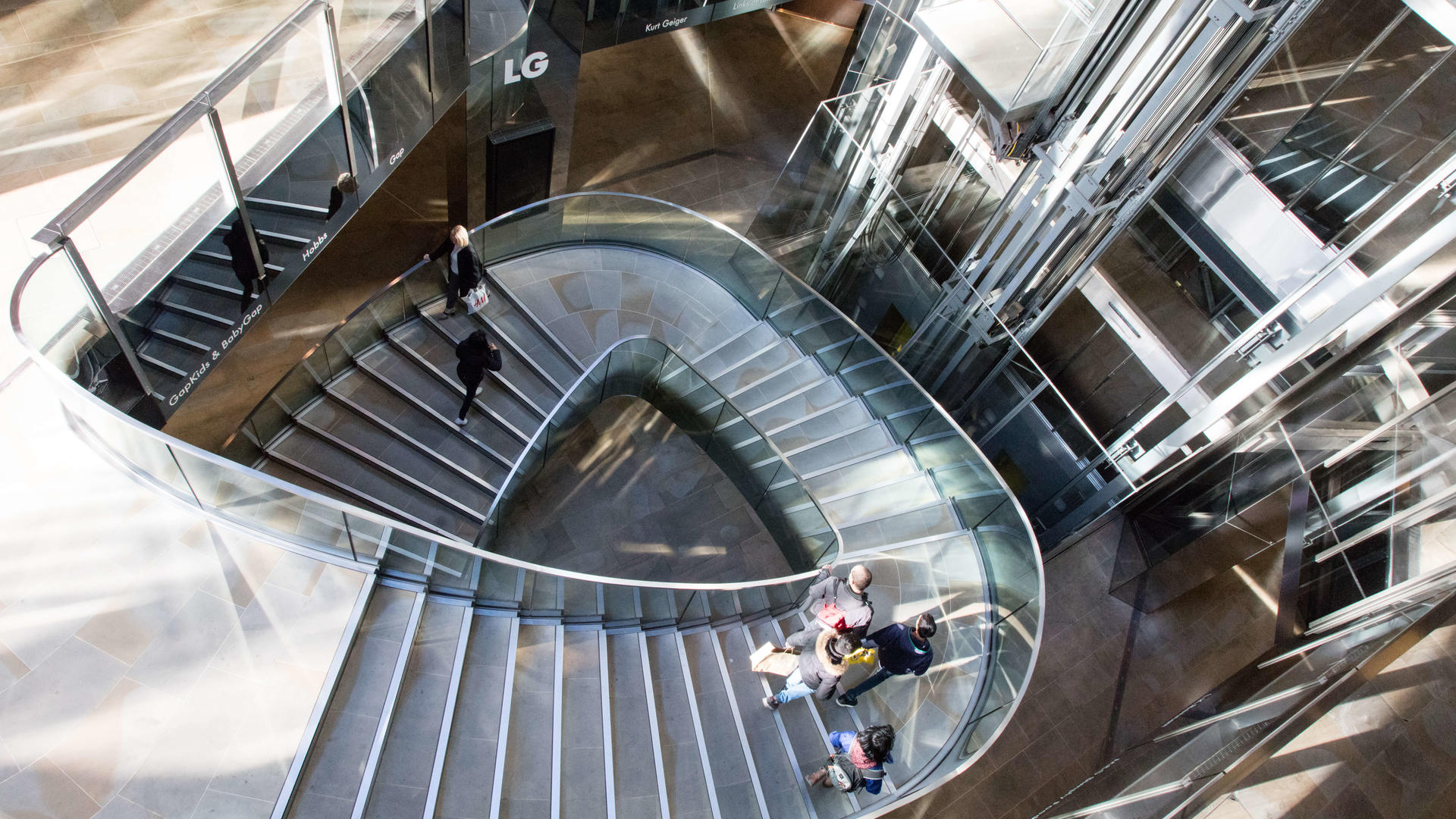 One New Change, EC4
Staircase at One New Change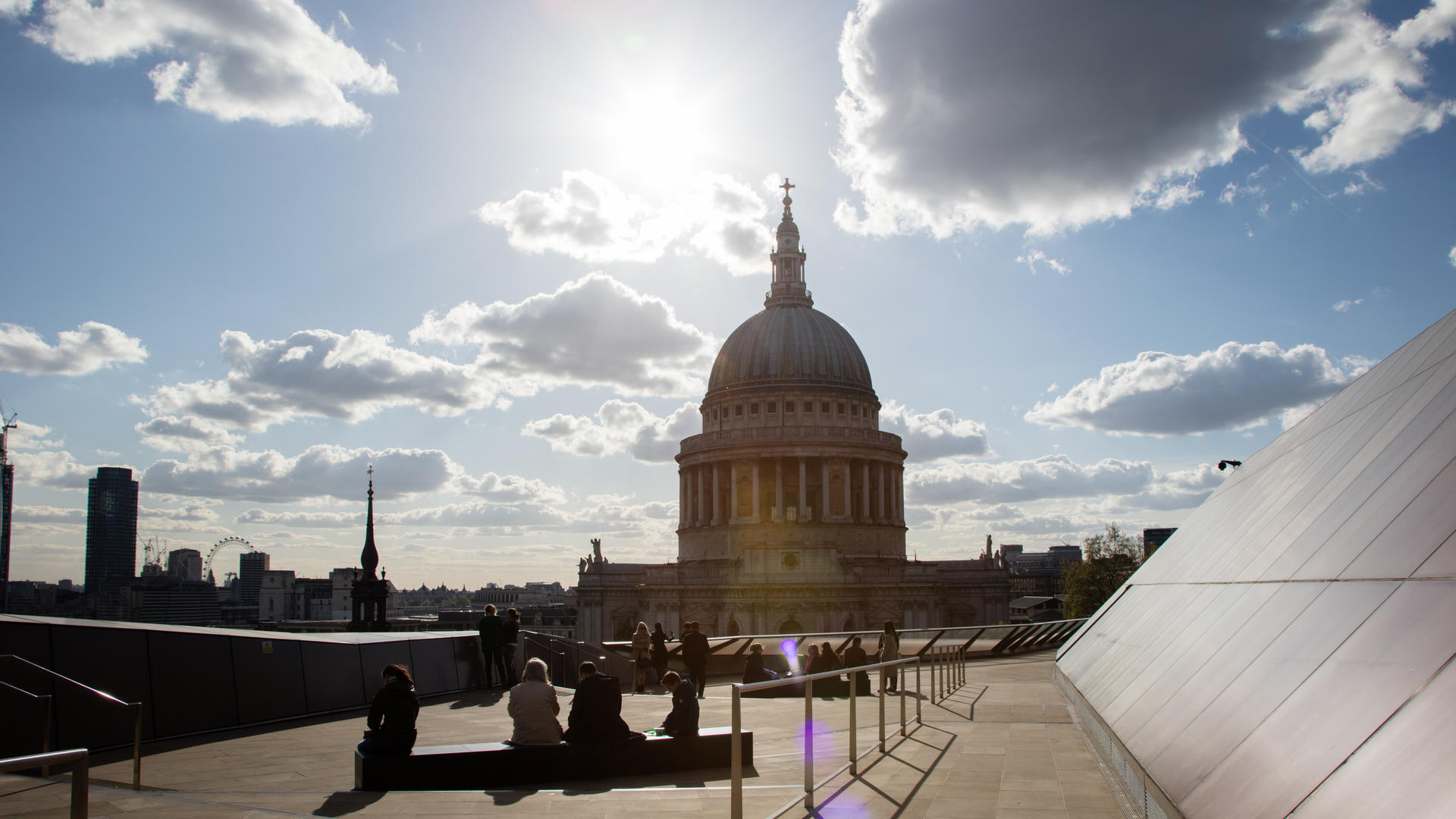 One New Change, EC4
View of St Paul's from One New Change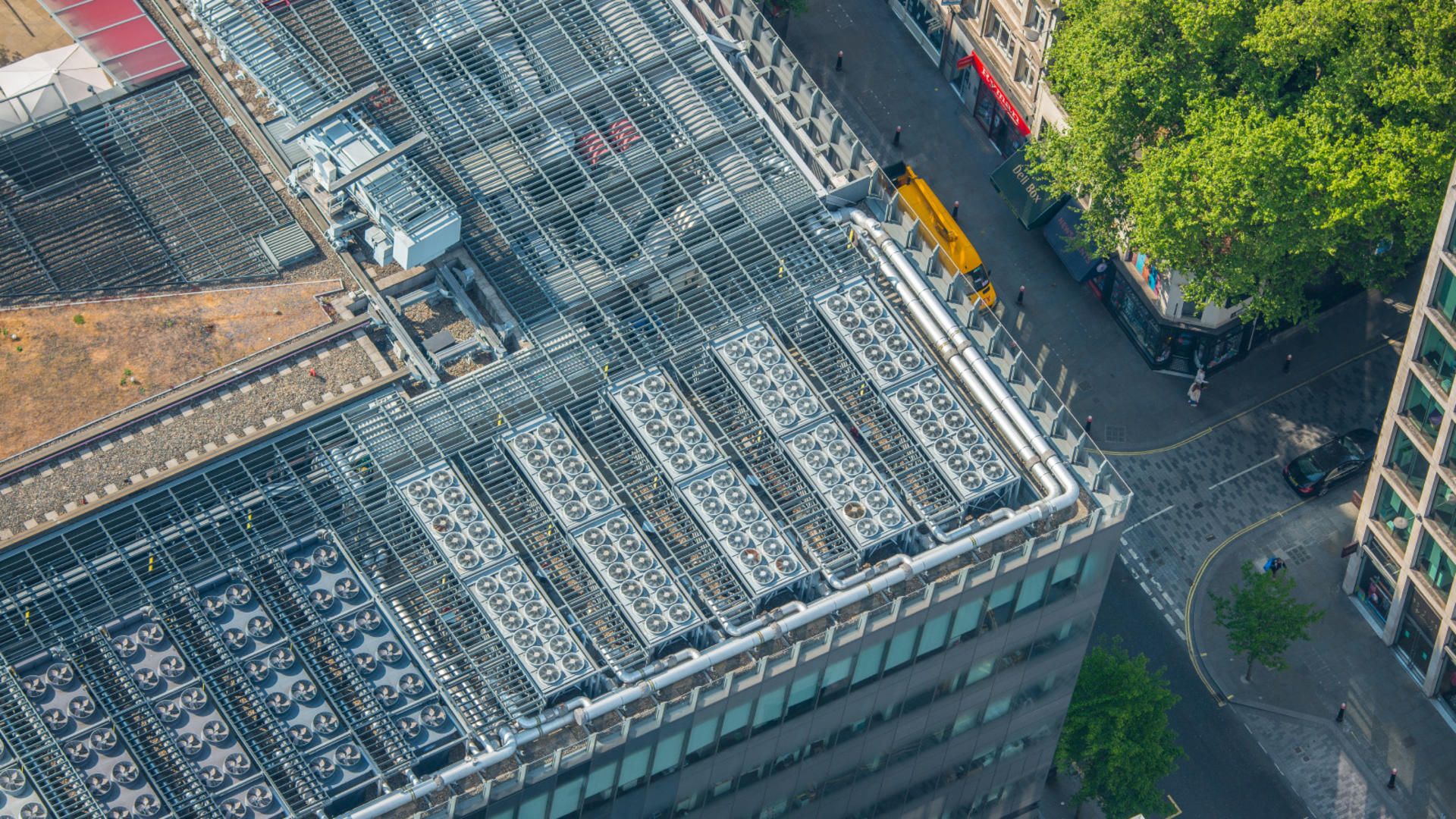 One New Change, EC4
Aerial view of One New Change
Meeting the needs of the City
This part of London already had excellent transport links, a large working population and the awe-inspiring Cathedral but, to us, it represented an opportunity to give an underserved part of London an alternative sense of place.
Having identified this we replaced an 11-storey office block with a building that had fewer floors but more amenities across three levels of retail and leisure. This included redeveloping a previously hidden basement, thanks to architect Jean Nouvel's clever design. Premium office space was also incorporated.
One New Change immediately proved popular with retailers and office occupiers alike. Some of the household names now based there include Cos, Sweaty Betty and Oliver Bonas; restaurants by Jamie Oliver and Gordon Ramsay; and commercial occupiers such as SMBC Nikko Capital Markets and Panmure Gordon.
Respectful design
Appropriately for a new retail space, the site used to be a medieval marketplace, but our main concern remained the location. We needed to make sure we neither detracted from St Paul's nor disrupted the view.
The result is a building covered in brown and grey glass with geometric edges to accommodate sight lines to Sir Christopher Wren's masterpiece. It's contemporary, but in a very different way from the bold 'Walkie Talkie' down the road at 20 Fenchurch Street, which we sold in August 2017.
The atrium's central glass lifts are one of London's secrets; as they rise, St Paul's is directly ahead, mirrored in the brown glazed walls. The effect is mesmerising.
A 12-metre tall bronze public sculpture, Nail by Gavin Turk, is a nod to the fact that no nails were used during the build. It's 'hammered' into the ground to link the modern shopping centre and the cathedral.
A rooftop for the City
A free, public roof terrace is One New Change's gift to the Square Mile. It's open from dawn until midnight, seven days a week, and has views of many of London's icons beyond St Paul's.
Free events are held here throughout the year such as free Wimbledon tennis championships screenings, and cocktails and the sunset are permanent fixtures.
Masterpieces old and new
One New Change as a development blends in with the most famous of the City's landmarks. It may be inconspicuous compared to its neighbours but it attracts visitors to the rooftop, the restaurants or the vast array of shops all week long.
We worked closely with the City of London to help revive medieval Cheapside marketplace to meet the needs of modern retailers, restaurateurs and businesses without making a statement. It doesn't need to – it sits next to one.
546,000sq ft
347,980sq ft Office
204,050sq ft Retail
>£200m
Market value range