We support people furthest from the job market in our local communities by providing training, work placements and a direct route into a job.
In 2011, we set a target to help a total of 1,200 people further from the jobs market into work by 2020 through our Community Employment Programme. We've already exceeded that target having now supported over 1,300 people from our local communities into employment since 2011. This year our Community Employment Programme has created £1.2m of social value, supporting 187 people into jobs. 
We know working with ex-offenders creates significant social value. Getting people into productive and positive work significantly reduces the chances of re-offending. For this reason, in September 2018 we launched the UK's first aerial window cleaning training academy at Her Majesty's Prison & Young Offender Institution Isis, in partnership with our charity partner Bounce Back and our service partner Not Just Cleaning Ltd. 
Aerial cleaning is a skilled job that keeps our buildings clean and operating efficiently. This involves highly technical access skills like abseiling. There's currently a shortage of people trained in the necessary skills and this is a problem for us and our industry. The new academy will play an important role in tackling the ongoing skills shortage while helping to reduce reoffending. Since 2015, our work with criminal justice charities has generated £1.3m of social value.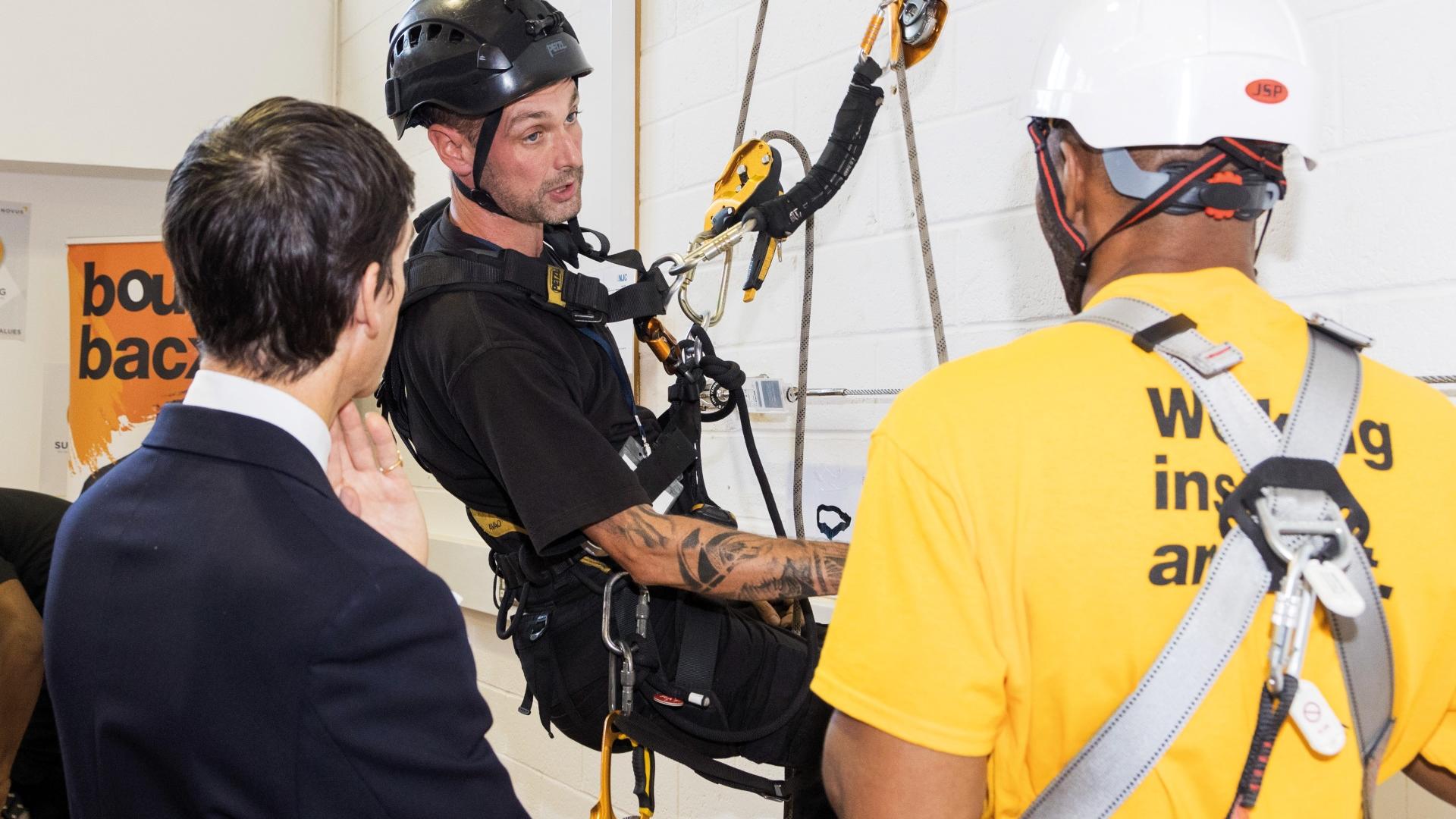 Recent research shows that employment in the wholesale and retail sector is forecast to grow by 12% over the next 10 years. In the accommodation and food services sector that figure will be 13%. In October 2018, we launched Ambition:Leeds, a new training academy for retail and hospitality talent, created in partnership with Leeds City Council and Leeds Business Improvement District. We created the academy in response to demand from retailers for more skilled recruits ready to join their workforce. The academy provides bespoke training by some of the region's most respected education partners including Leeds City College, Leeds Beckett University and The Source Skills Academy. In its first year alone, the centre will help to prepare 500 students to join the retail and hospitality sector.