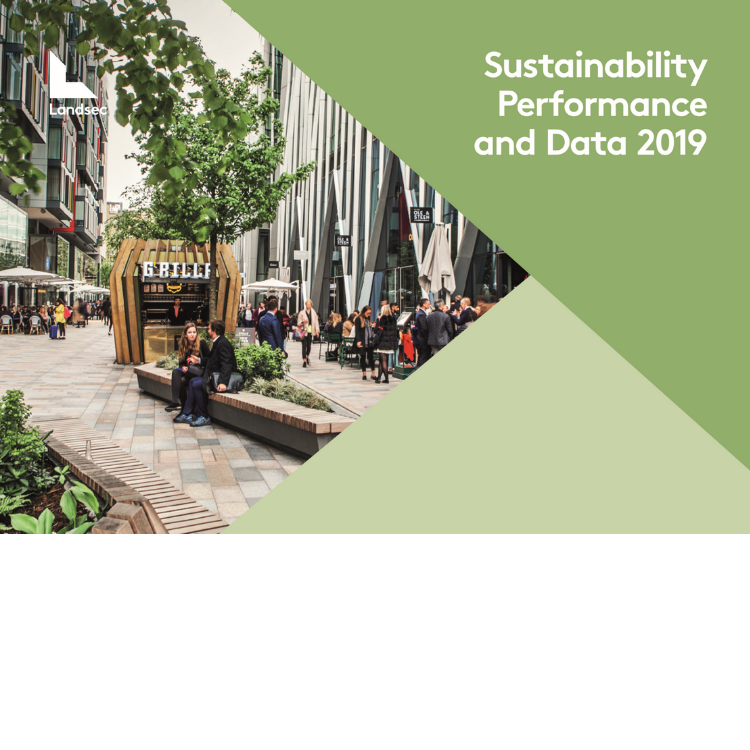 Sustainability Performance and Data 2019
Read more about our performance, methodology and data presented in a transparent way.
Impact Reports
Guidance documents
Benchmarking
Taking part in rigorous external benchmarking of our performance helps us to track and assess our progress. It also provides stakeholders with confidence that we're turning our commitments and targets into action. And it underlines our ambition to be a sustainability leader in our industry.
Benchmarking scores
CDP
2019: A (Leadership)
2018: A (Leadership)
2017: A (Leadership)
Global Real Estate Sustainability Benchmark (GRESB)
2019: score 90% (Sector leader)
2018: score 90% 
2017: score 78%
Dow Jones Sustainability Index (DJSI)
2019: score 82/percentile ranking 98
2018: score 73/percentile ranking 93
2017: score 75/percentile ranking 92
FTSE4Good
Percentile ranking 91
We continue to retain our established position in the FTSE4Good Index
EPRA
Received our fifth Gold Award from EPRA for best practice sustainability reporting
Workforce Disclosure Initiative (WDI)
2018: score 73%
MSCI
ESG rating AA
Sustainalytics
Score 82/Relative position 11th out of 300
EcoAct (Previously Carbon Clear)
2019: We've again been named a climate leader, ranking 5th for all FTSE 100 companies and first for our sector
Previous Reports