We work with charities in our communities to help support some of the most vulnerable and excluded groups in society, helping us to address and raise awareness of issues affecting local people. These include homelessness, poverty, social exclusion, mental health and criminal justice.
Our charity partnerships are all closely aligned with our social value strategy, allowing us to use our skills, expertise and resources where we can have the greatest, and most sustainable impact.
What we've achieved
This year we expanded our work with LandAid, the property industry's charity, which aims to end youth homelessness in the UK. Our partnership enables us to collaborate with our peers to raise awareness amongst our staff and customers, and to give grants to accommodation projects. Our employees also to use their professional experience to support charities within our areas of operation, through pro-bono volunteering, which we've expanded through our support of LandAid's Covid-19 emergency appeal.
At a local level, we're continuing our partnerships with small, grassroots charities who support marginalised communities including those experiencing homelessness, young unemployed people and ex-offenders. In 2019/20 our total support given to charities was £1,823,184 and total value of in -kind space donated to local charity partners £1,110,262. 
Social value created
£402,256
People that benefited from our volunteering programme
3,400
Landsec employees who volunteered this year
40%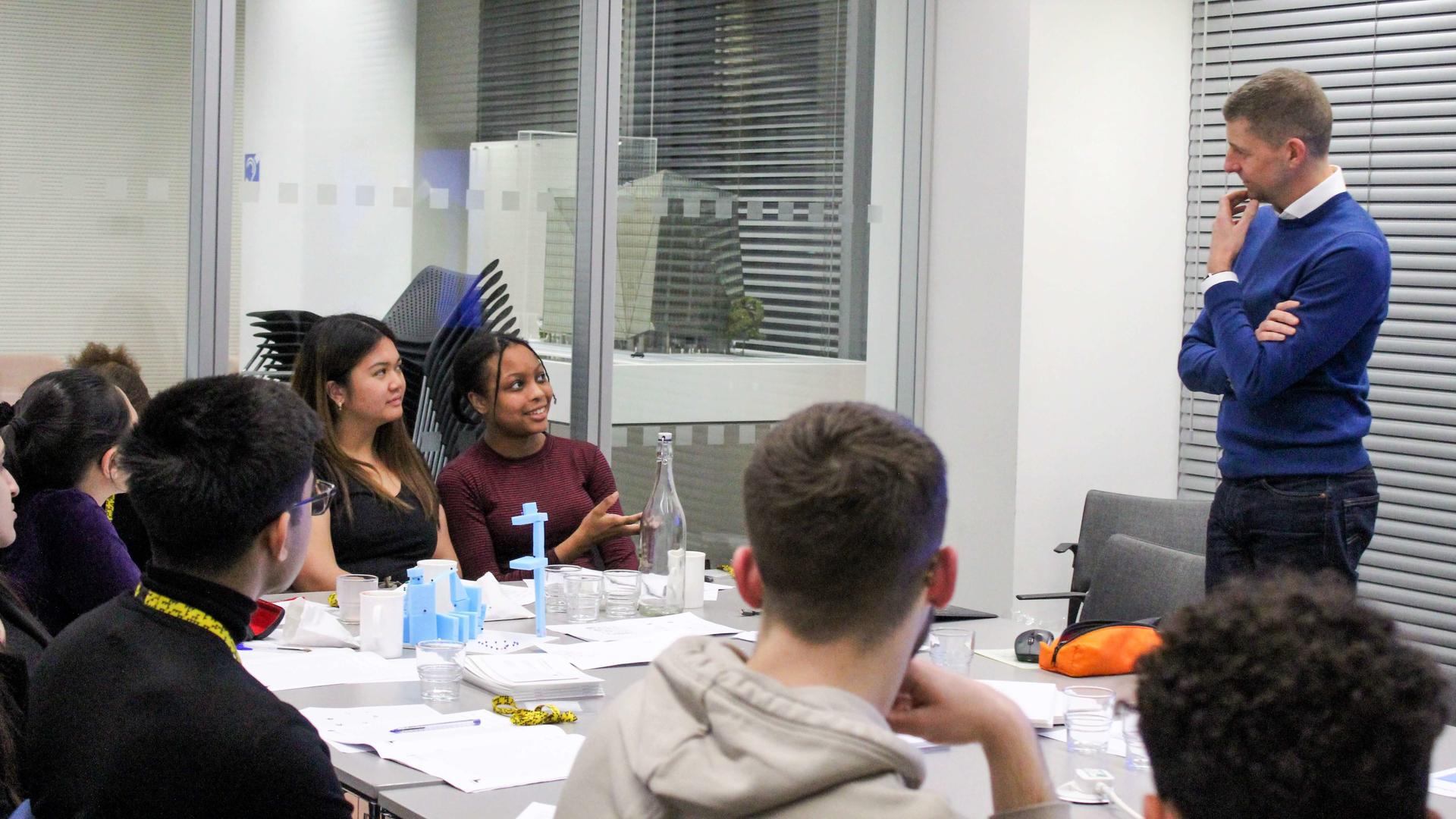 Volunteering
Our volunteering programme empowers our employees to use their skills and expertise to support our community partners. As well as helping us challenge and develop our workforce, volunteering ensures we can provide meaningful support to people and charities in our communities. In 2019/20, 8,527 hours, were spent volunteering by 40% of our workforce (253 employees), creating £402,256 of social value. Our volunteering programme directly benefitted 3,400 individuals in the last year, including over 2,000 students and 50 people with an offending background.
 
Our employees get involved with everything from mentoring refugees and ex-offenders to improve their employability skills, inspiring young people about careers in property, and providing pro-bono support to charities. During the Covid-19 lockdown, many of our employment and education programmes have become virtual, with our people supporting through careers Q&As, project mentoring for students out of school for extended periods, and business advice to charities to help them adapt their services. We know volunteering is more important than ever, enabling our people to have a tangible impact on the people and organisations that most need their support.