Using less energy is fundamental if we're to meet our long-term emission targets and keep making our spaces affordable for customers.
What we've achieved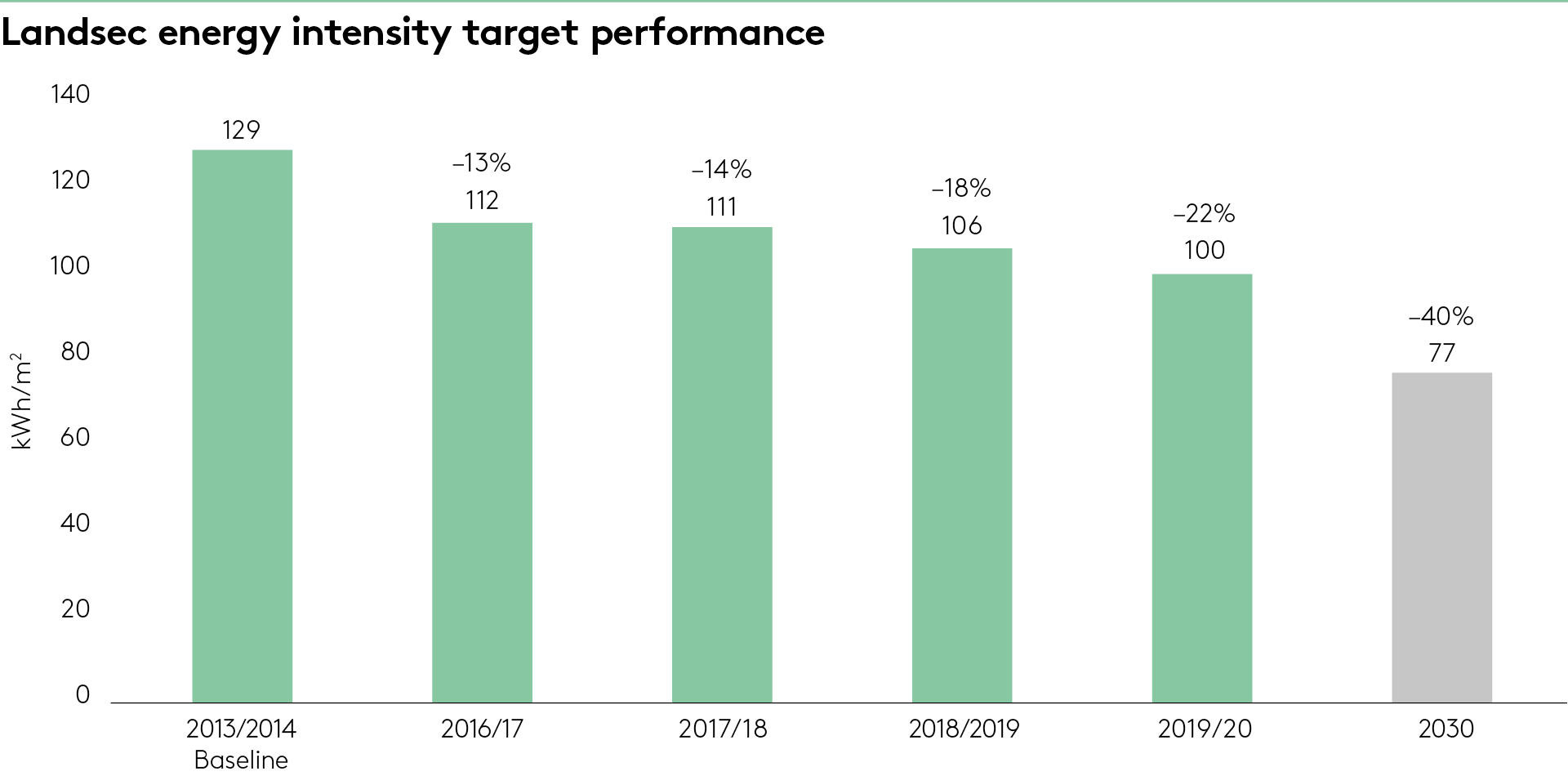 To optimise our buildings, we provide detailed energy reports to some of our customers with the largest energy consumption, to help them reduce their energy use. The reports showed how they were using energy in their spaces, and made recommendations to reduce energy wastage. 
After following some of our recommendations, one customer reduced their energy use by 9%. These interventions supported our decrease in energy intensity against our 2013/14 baseline, by a further 4% when compared to last year, and it is now 22% below our 2013/14 baseline. We therefore remain on track to achieve our 2030 target of a 40% energy reduction. 
Within our commercial developments, we are using the Design for Performance approach to set energy intensity targets for our base building performance, in line with achieving our 2030 targets. This tool aims to close the performance gap by ensuring that new office developments operate as efficiently as they were designed to.