We are committed to embedding inclusive behaviours into our culture and providing inclusive services for our employees, customers and suppliers. Having a diverse workforce at all levels of our company will ensure we make better decisions – for our business and for our stakeholders. We believe that employing a diverse mix of people makes us a stronger and more sustainable business and one that reflects the diverse society around us.
We strongly value diversity and aim to be an inclusive employer. We strive to attract, retain and promote employees from all backgrounds, regardless of their gender, race, religion, age or sexuality. We recognise our sector still has work to do in fully embracing diversity and inclusion, and is not representative of the diverse communities we serve. We also know the senior levels of our business do not reflect the community, and we're working hard to address this. In 2020, we focused on developing our internal structures and governance to help align our approach across our business. One of our first steps involved developing our D&I strategy.
Changing and challenging mindsets
We're galvanising our colleagues to challenge bias in themselves and others, and to take a zero-tolerance approach to discrimination in all our office and retail spaces. During the year our inclusive-leadership training was offered to line-managers and encompassed recognising bias, using inclusive-leadership principles to model inclusive behaviour, and planning an inclusive organisational culture. A number of senior leaders sponsor our affinity networks, helping encourage inclusion from the top and interaction with a diverse range of colleagues. This includes our CEO sponsoring the disability and wellbeing network, Hand in Hand. We're also planning to offer colleagues the opportunity to 'reverse- mentor' our senior management team, helping the team improve their understanding of the perspectives and experiences of a broad range of colleagues.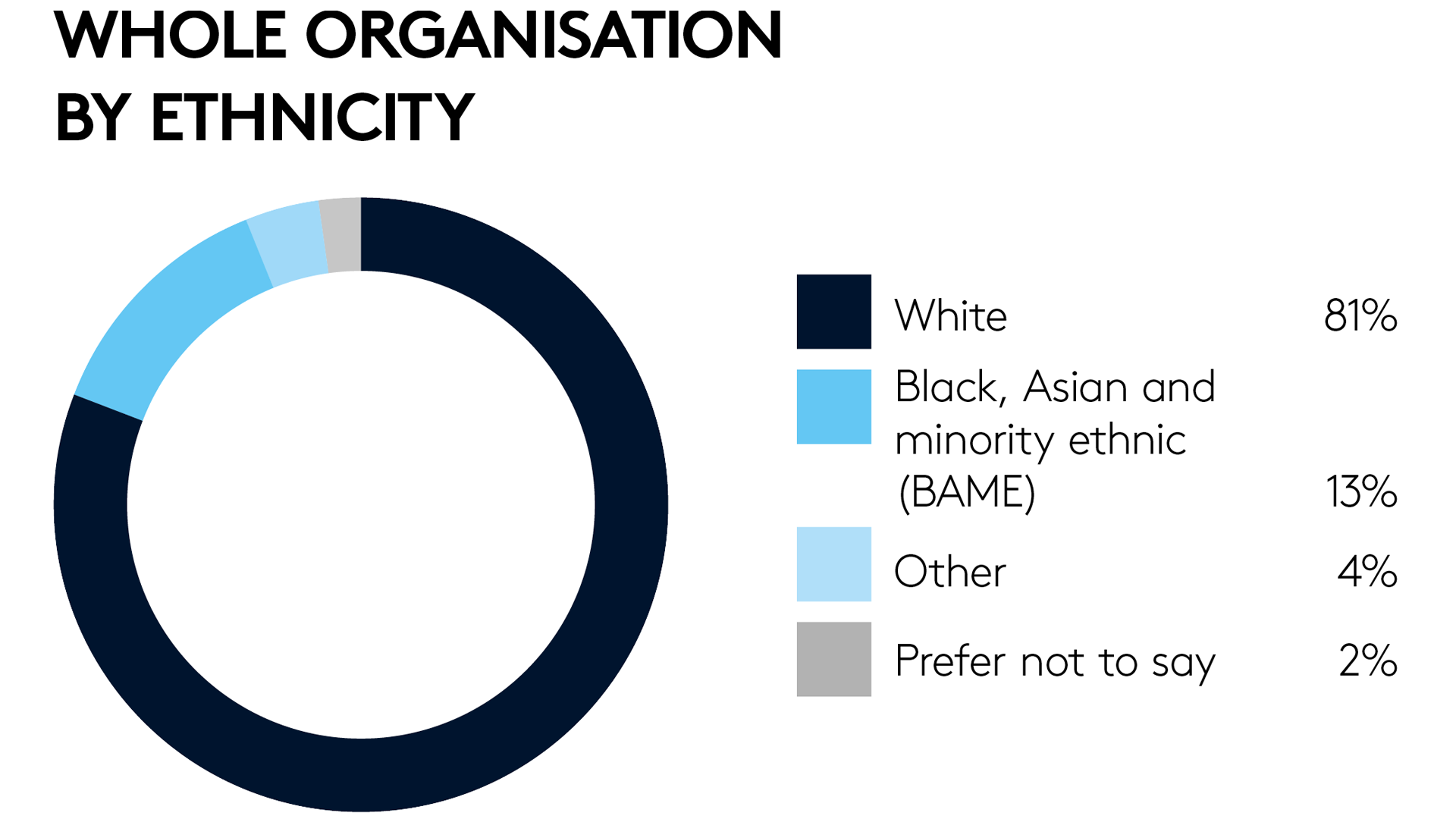 Whole organisation by ethnicity 2021 web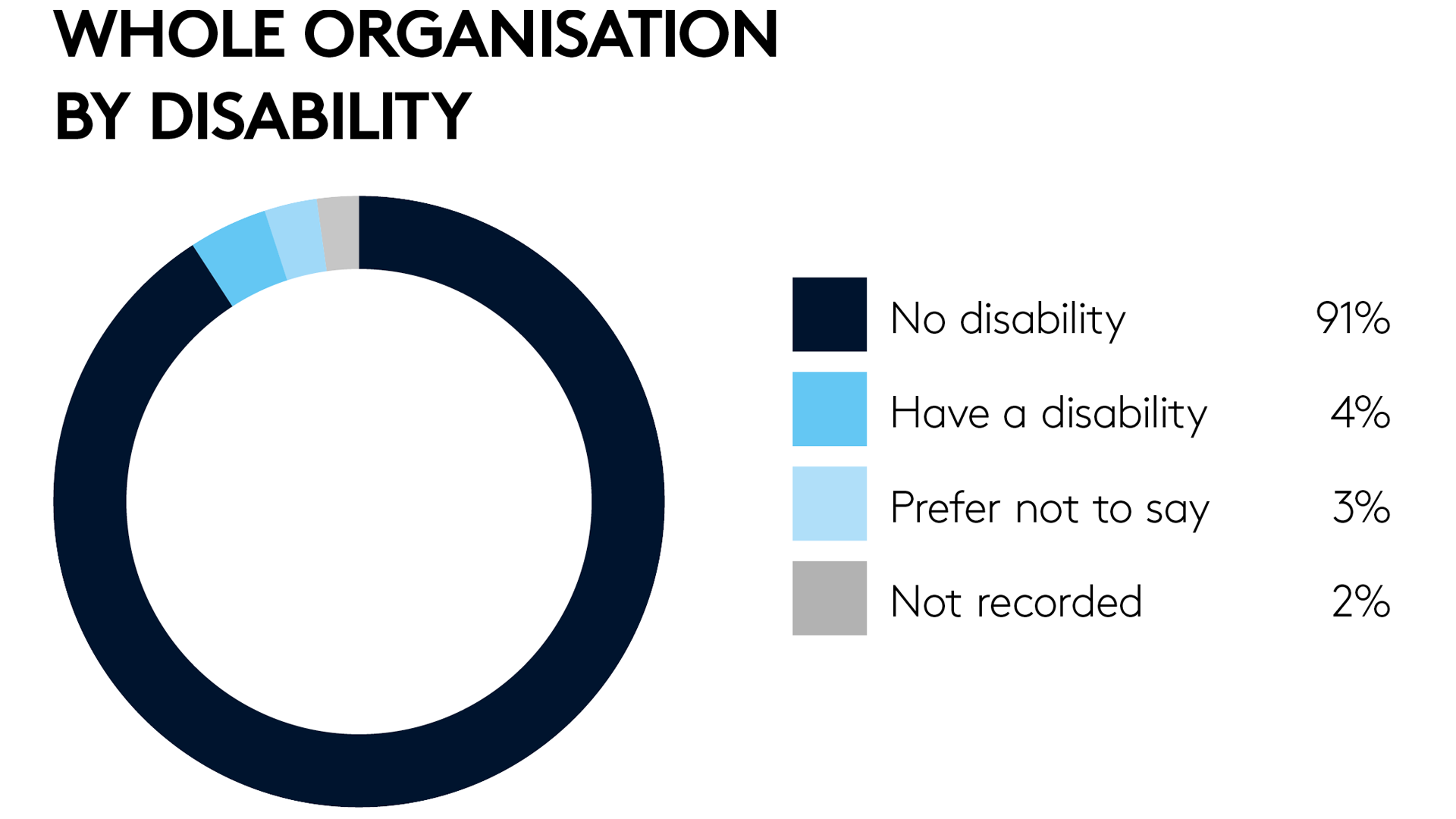 Whole organisation by disability 2021 web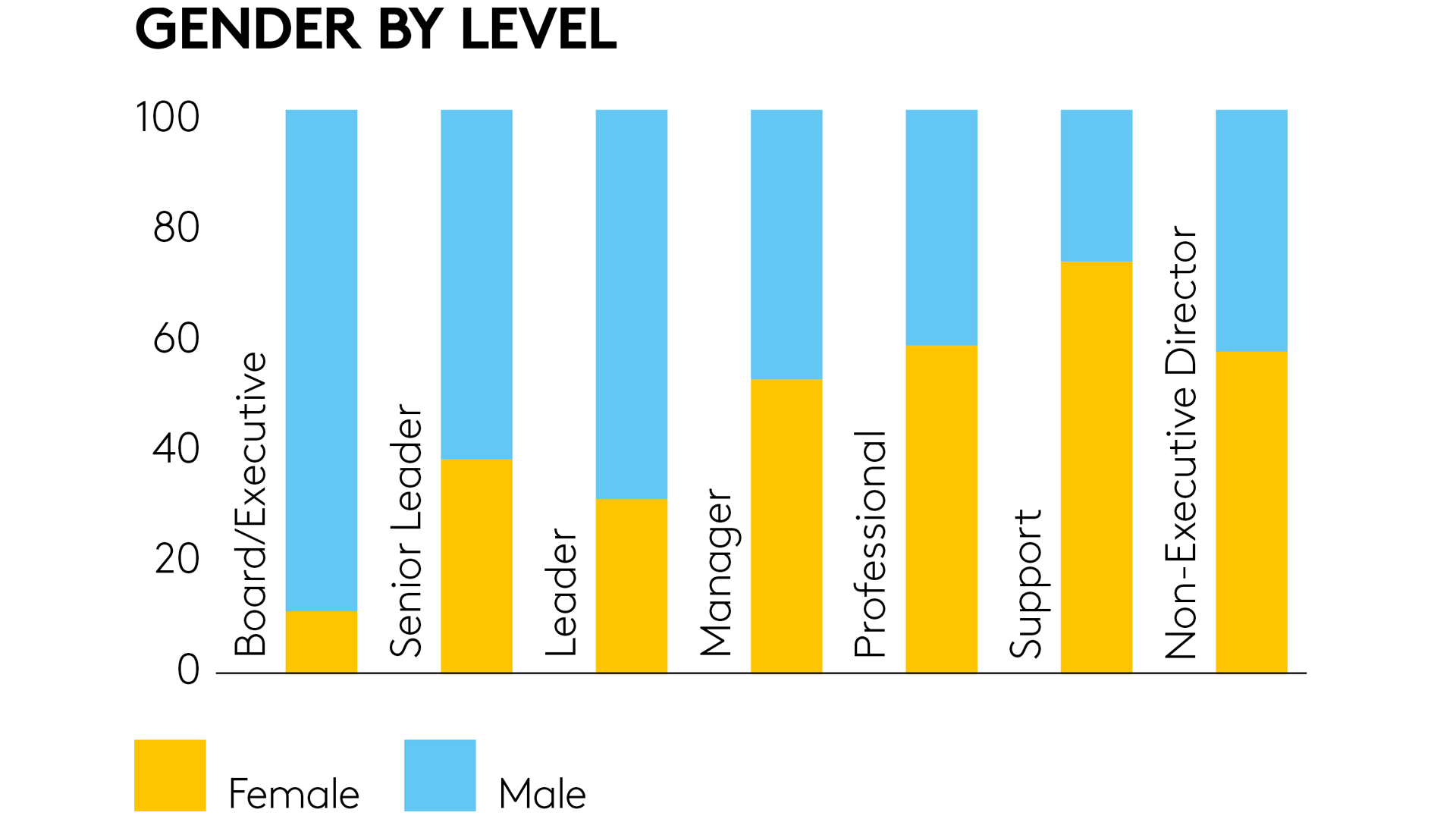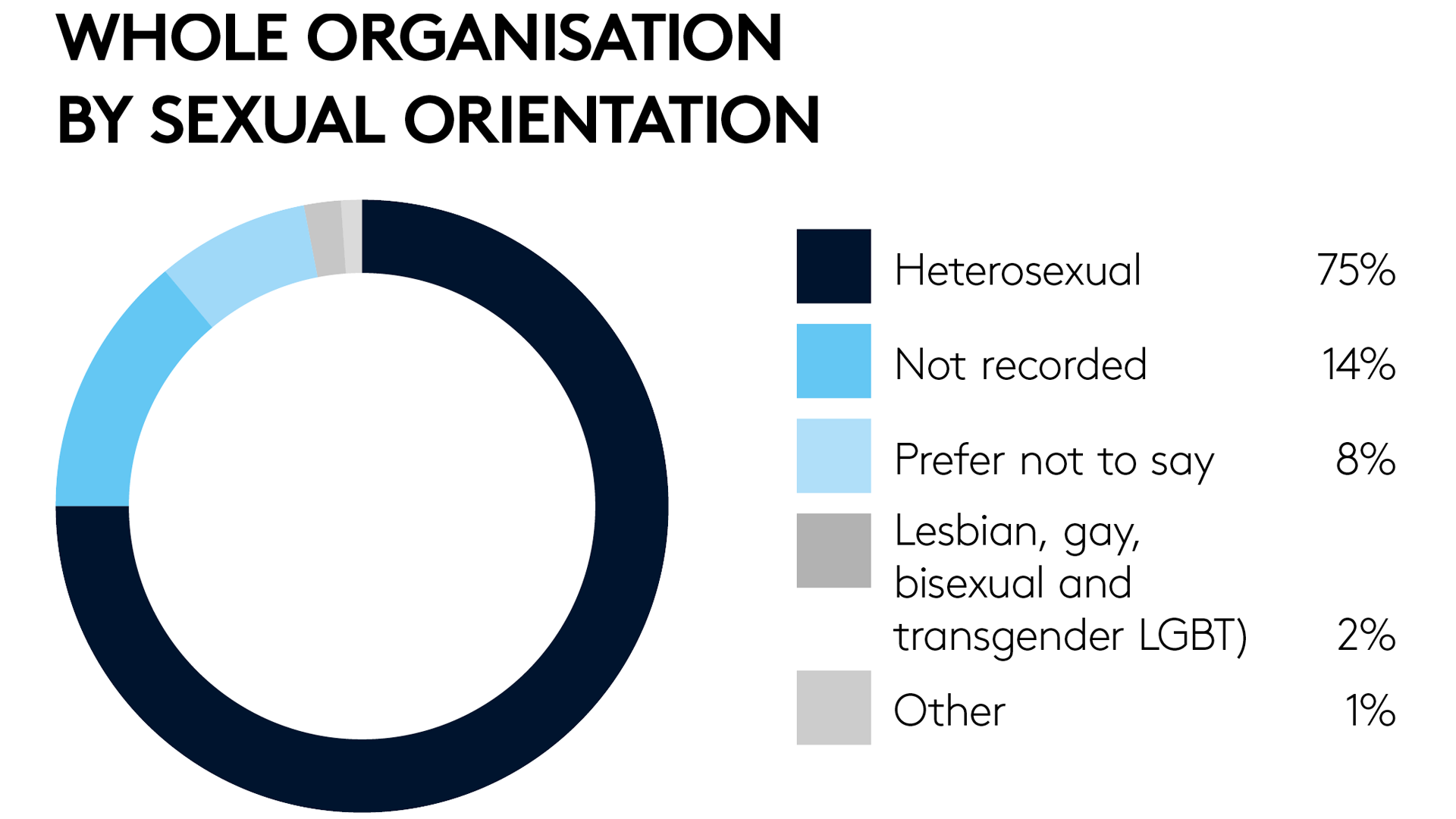 Whole organisation by sexual orientation 2021 web
Affinity networks
We have four employee-led affinity networks at Landsec. All work together, are fully inclusive, and celebrate our intersectional ties. They are open to all colleagues and have over 200 members.