We strive to connect communities, realise potential and deliver sustainable places.
Landsec at a glance
Portfolio value
£11bn
Portfolio (sq ft)
23m
as at 30 September 2021
We create places that make a lasting positive contribution to our communities and our planet. We bring people together, forming connections with each other and the spaces we create. And we provide our customers, partners and people with a platform to realise their full potential.
Explore our properties
As one of the leading real estate companies in the UK, our £11.0 billion portfolio spans 23.0 million sq ft (as at 30 September 2021) of well-connected retail, leisure, workspace and residential hubs. From the iconic Piccadilly Lights in the West End and the regeneration of London's Victoria, to the creation of retail destinations at Westgate Oxford and Trinity Leeds, we own and manage some of the most successful and memorable real estate in the UK.
Our people
Our diverse mix of people, skills and thought means we continually challenge established ways of working and strive to ensure everyone's career experience with us is enjoyable, inspiring and exciting.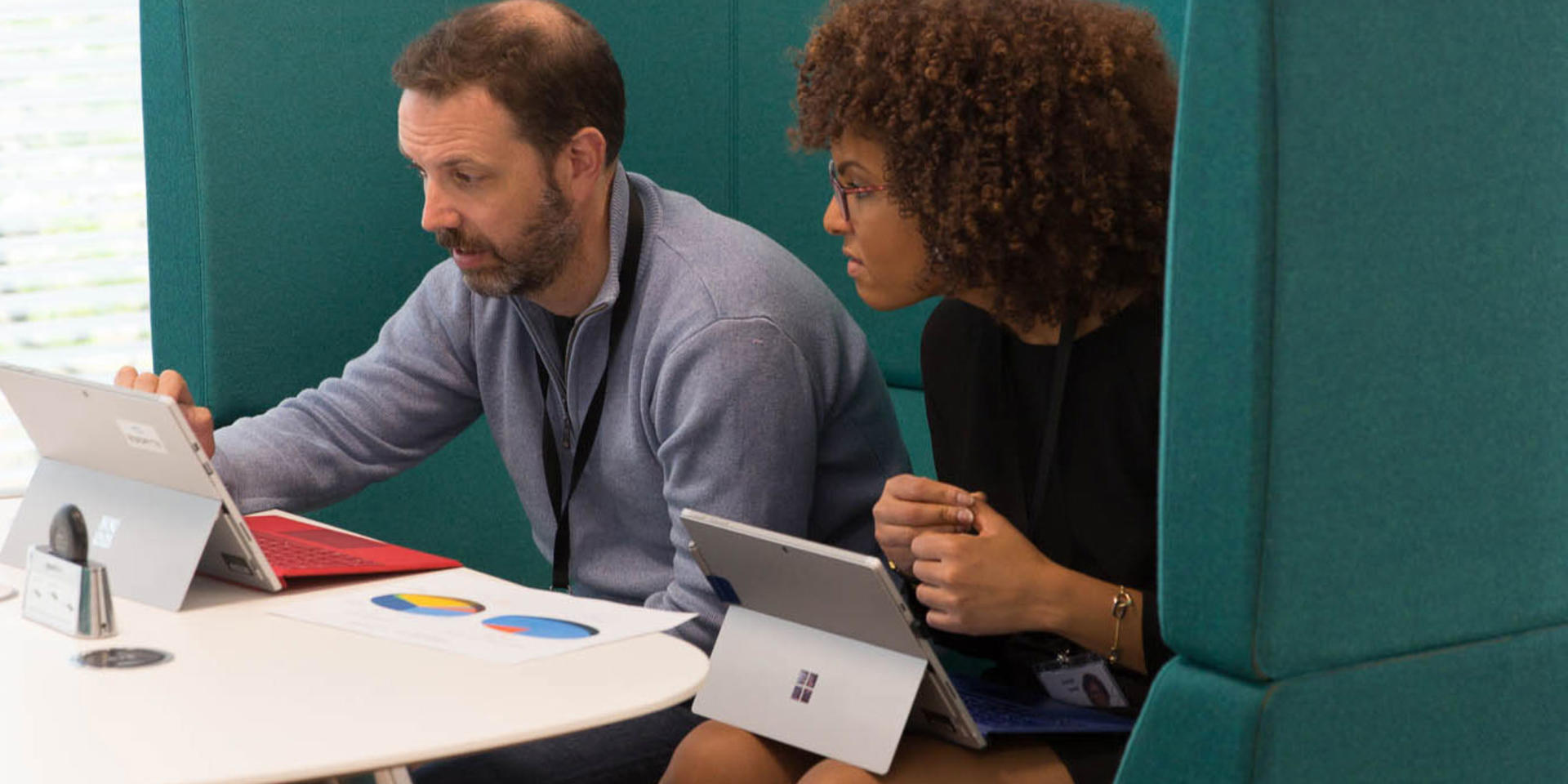 Optimise central London
Assets
£7.5bn
Portfolio (sq ft)
6.0m
as at 30 September 2021
Optimise central London 
Our Central London portfolio is valued at £7.5bn and represents 69% of the Group's portfolio by value. It is defined by its quality, resilience and liquidity:
Quality – Our Central London portfolio is characterised by well-located, well designed, modern offices let on long leases to financially strong occupiers. As a result, despite the challenges associated with Covid-19, valuations have remained robust.
Resilience – The resilience of our portfolio is clear: office utilisation has recovered this year and is now approximately 55% of pre-Covid levels. Leasing activity, both with existing and new occupiers, continues to improve. And rent collection has been largely unaffected by the pandemic.
Liquidity – Transaction volumes across the London office investment market remain below the long-term average but have improved recently and investor demand for modern, long let offices remains healthy.
The main elements of our strategy for central London offices involve value creation through greater levels of portfolio recycling, increasing medium-term optionality in the portfolio and offering a wider range of propositions to our customers through asset management and development activity.
We are progressing the speculative development schemes that offer the best risk adjusted returns – Lucent, The Forge and n2 – in addition to our pre-let development, whilst retaining the remainder of our pipeline in a state of readiness to resume as and when the medium-term outlook for the market becomes clearer.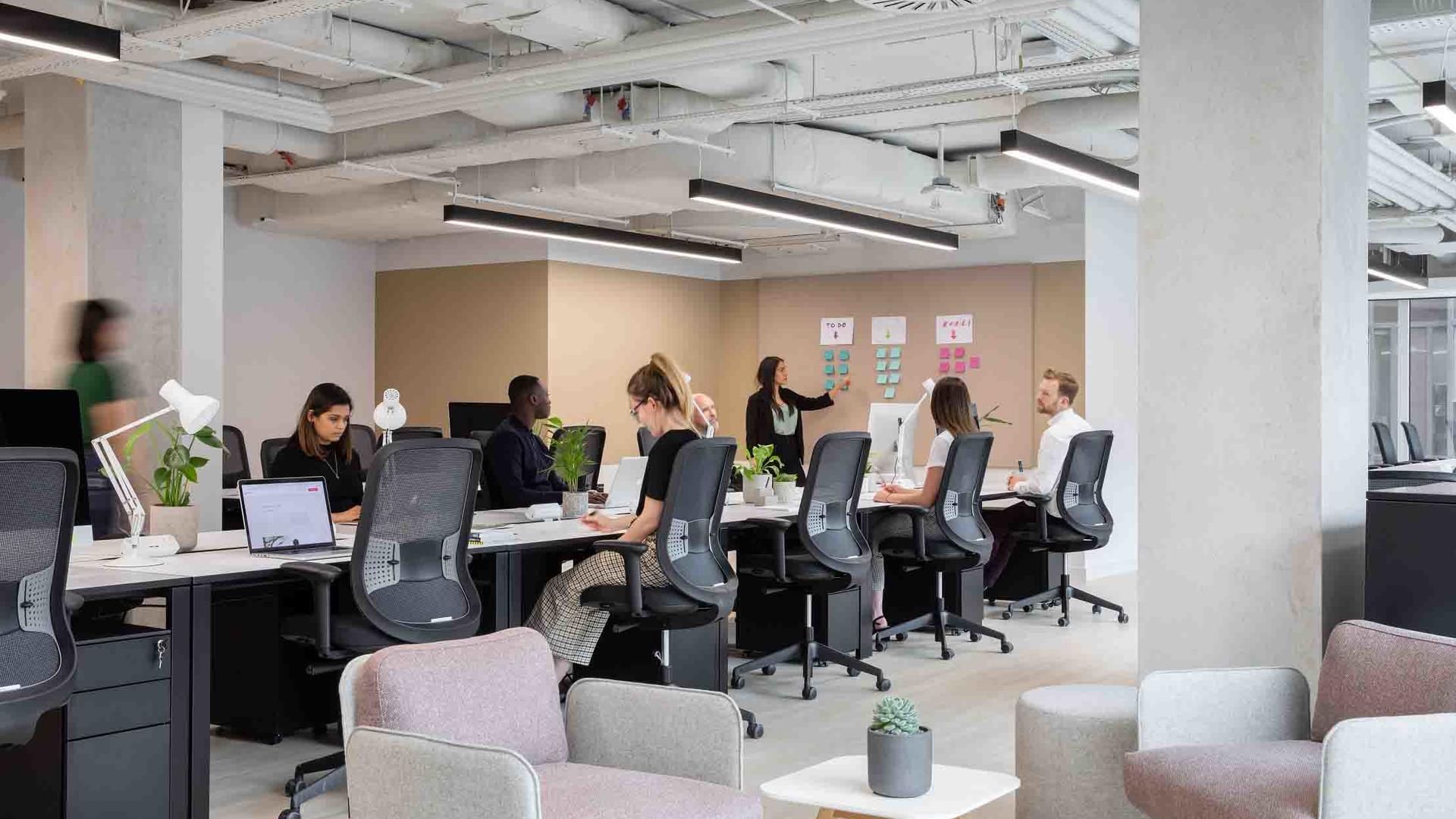 Reimagine retail
Assets
£1.7bn
Portfolio (sq ft)
8.1m
as at 30 September 2021
Reimagine retail
Our regional retail portfolio comprises outlets (£0.7bn value) and regional shopping centres and shops (£1.0bn value). We focus on owning and actively managing high quality assets that we believe will remain relevant to brands and guests alike in an ever-changing world.
The pandemic materially accelerated structural changes that were already underway in the retail sector, most notably the shift to online retail. We continue to expect prime retail destinations to be long-term beneficiaries of structural shifts in retail, provided that they offer experiences that cannot easily be replicated online. As we emerge from the pandemic, and rental values show signs of stabilising, we have an increasingly positive view of the prospects for prime retail destinations.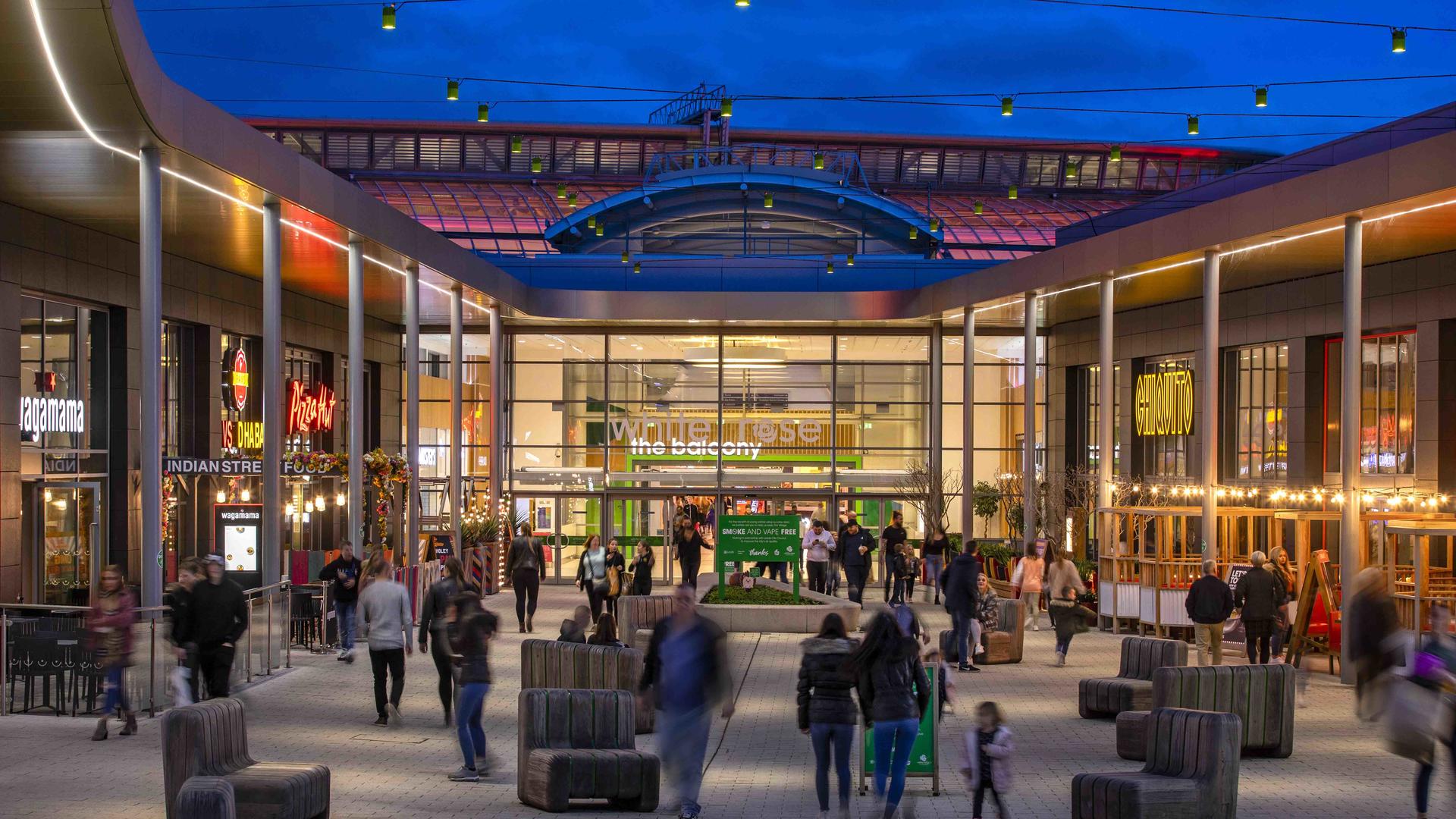 Grow through Urban opportunities
Assets
£0.4bn
Portfolio (sq ft)
1.8m
as at 30 September 2021
Grow through Urban opportunities
The lines between where people live, where they work and where they spend their leisure time are becoming increasingly blurred. With many parts of today's built environment already in need of remodelling and sustainability such an important focus for everyone, there is a clear opportunity to reshape neighbourhoods and cities in a thoughtful way over time to meet these changing needs in a sustainable way.
At the start of the year we had a number of projects within our portfolio, mainly suburban London shopping centres, that had significant mixed-use development potential. Since then, we have added a further major project through our £426m acquisition of a 75% stake in MediaCity UK and have made continued progress with planning applications at O2 Finchley Road and Lewisham. Our recommended all cash offer to acquire U and I Group PLC, if completed, would add to this momentum. Not only would it bring in highly regarded, complementary mixed-use development skills, it also offers access to a significant pipeline of high quality urban regeneration projects that give us the option to invest between £600 and £800m in the short to medium-term.
Realise capital from Subscale sectors
Assets
£1.3bn
Portfolio (sq ft)
7.1m
as at 30 September 2021
Realise capital from Subscale sectors 
Our strategy review identified three parts of our portfolio as subscale; areas that are not currently, and are unlikely to become, large enough to materially impact Group performance and where we have little or no competitive advantage. The areas concerned are hotels, leisure and retail parks, valued at a combined £1.3bn and comprising 12% of our total portfolio, we intend to exit these sectors over the medium term.
The assets in this part of the portfolio are high quality and the longer-term prospects of the relevant sectors are fundamentally robust. Our divestment intention is driven simply by lack of scale and the opportunities we see to redeploy capital into structurally supported growth areas where we have competitive advantage. We are under no time pressure to sell these assets and are focused on ensuring that we secure appropriate value when we do.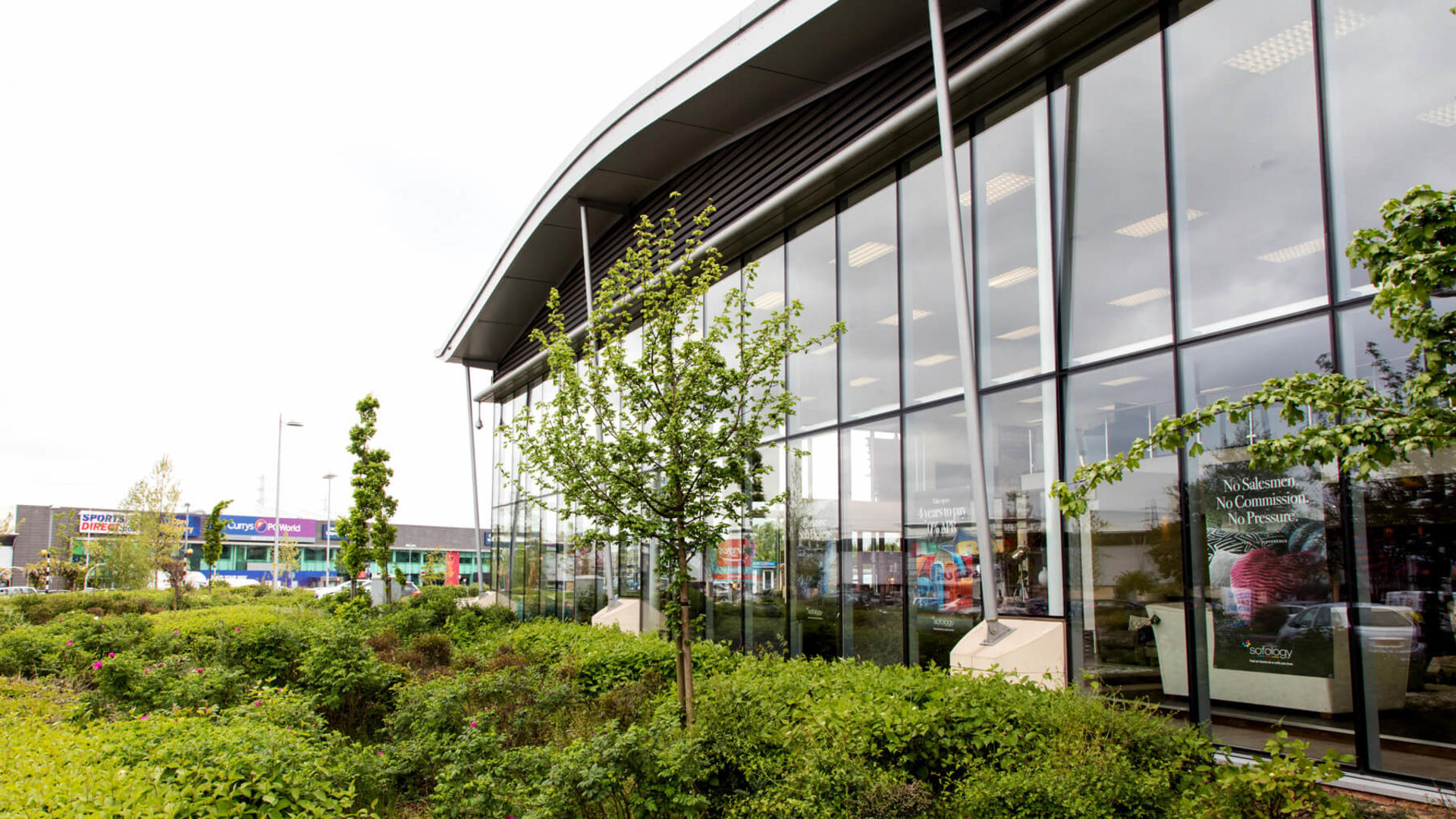 Solid strategy, impressive results
We act early in response to changes and trends in our markets, actively managing our assets and adjusting key investment and development activities to maximise return with the appropriate level of risk. We  aim to lead our industry in critical long-term issues – from diversity and community employment, to carbon and climate resilience.

Our goal is to create a great experience for everyone we rely on, from our customers to our communities, partners and employees. We believe that's the best way to create long-term sustainable value for our shareholders and everyone else we affect.
Our performance highlights
For more detail about our performance, take a look at our latest financial results and reports.