We strive to connect communities, realise potential and deliver sustainable places.
Landsec at a glance
Portfolio value
£12bn
Portfolio (sq ft)
24m
as at 31 March 2022
We create places that make a lasting positive contribution to our communities and our planet. We bring people together, forming connections with each other and the spaces we create. And we provide our customers, partners and people with a platform to realise their full potential.
Explore our properties
As one of the leading real estate companies in the UK, our £12 billion portfolio spans 24 million sq ft (as at 31 March 2021) of well-connected retail, leisure, workspace and residential hubs. From the iconic Piccadilly Lights in the West End and the regeneration of London's Victoria, to the creation of retail destinations at Westgate Oxford and Trinity Leeds, we own and manage some of the most successful and memorable real estate in the UK and have a large pipeline of London office and mixed-use urban development opportunities.
Our people
Our diverse mix of people, skills and thought means we continually challenge established ways of working and strive to ensure everyone's career experience with us is enjoyable, inspiring and exciting.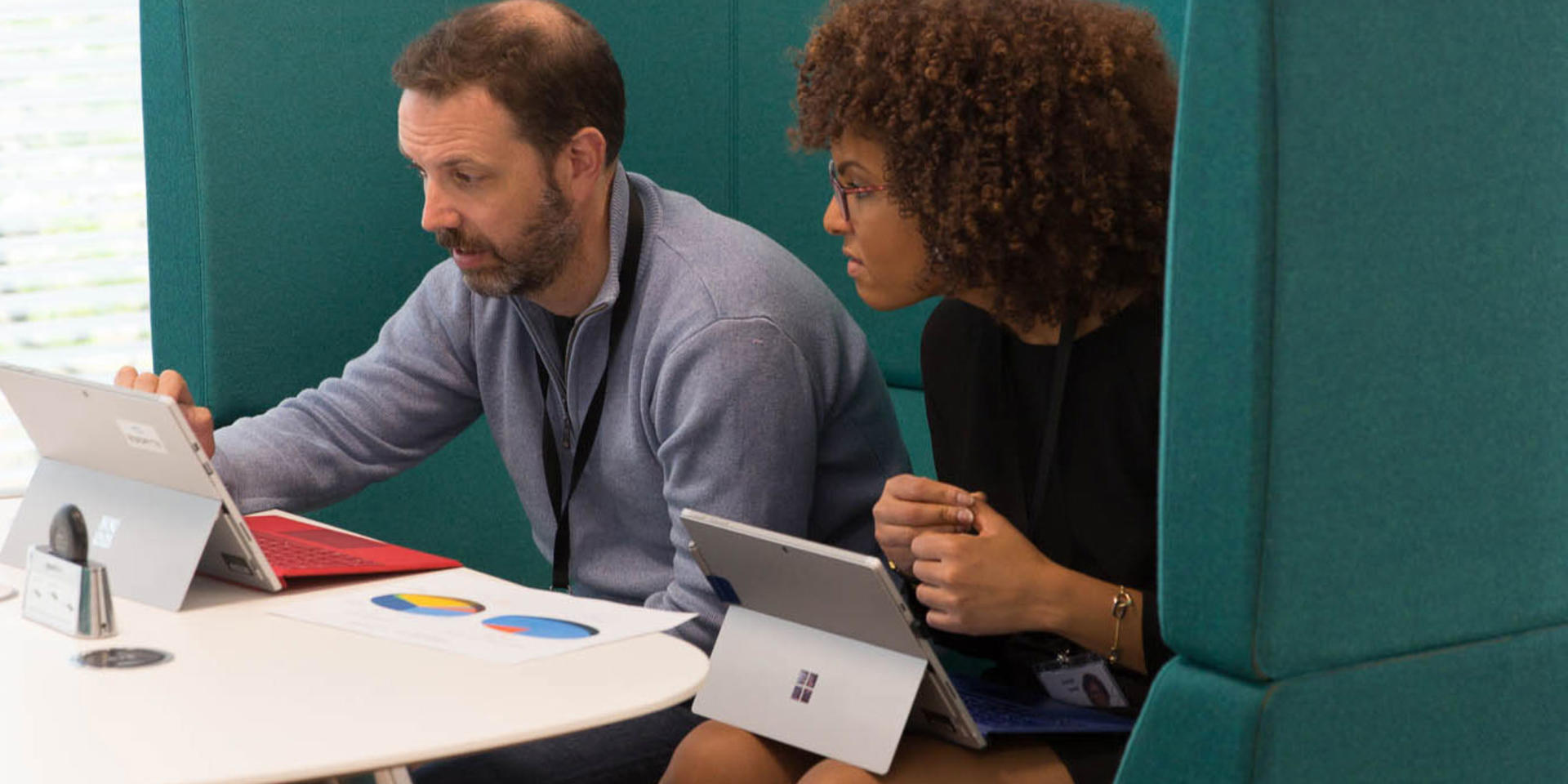 Central London
Assets
£7.8bn
Portfolio (sq ft)
5.8m
as at 31 March 2022
Central London 
Central London makes up 65% of our overall portfolio by value. Of this, 56% is located in the West End, with the remainder in the City and Southwark. The quality of our investment portfolio is high; 49% of our assets have been developed over the past ten years, compared to c. 20% for the overall market, and 44% of our completed London offices has an EPC rating of 'B' or higher vs 15% for the market. This is a key competitive advantage, as customers focus on flexibility, the best quality space which offers the right amenities to attract talent, and buildings which have the right sustainability credentials.
This is borne out by our record leasing activity, with £63m of leases completed with new and existing office customers, on average 4% above valuers' assumptions, and a further £6m in solicitors' hands, 13% ahead of valuers' assumptions. We are also seeing strong interest in our Myo flexible offer, which we now plan to grow from 72,000 to 507,000 sq ft in the next five years. Vacancy for the overall London office market remains elevated at 9.0%, but most of this is secondary, so vacancy in our portfolio is only 4.4%.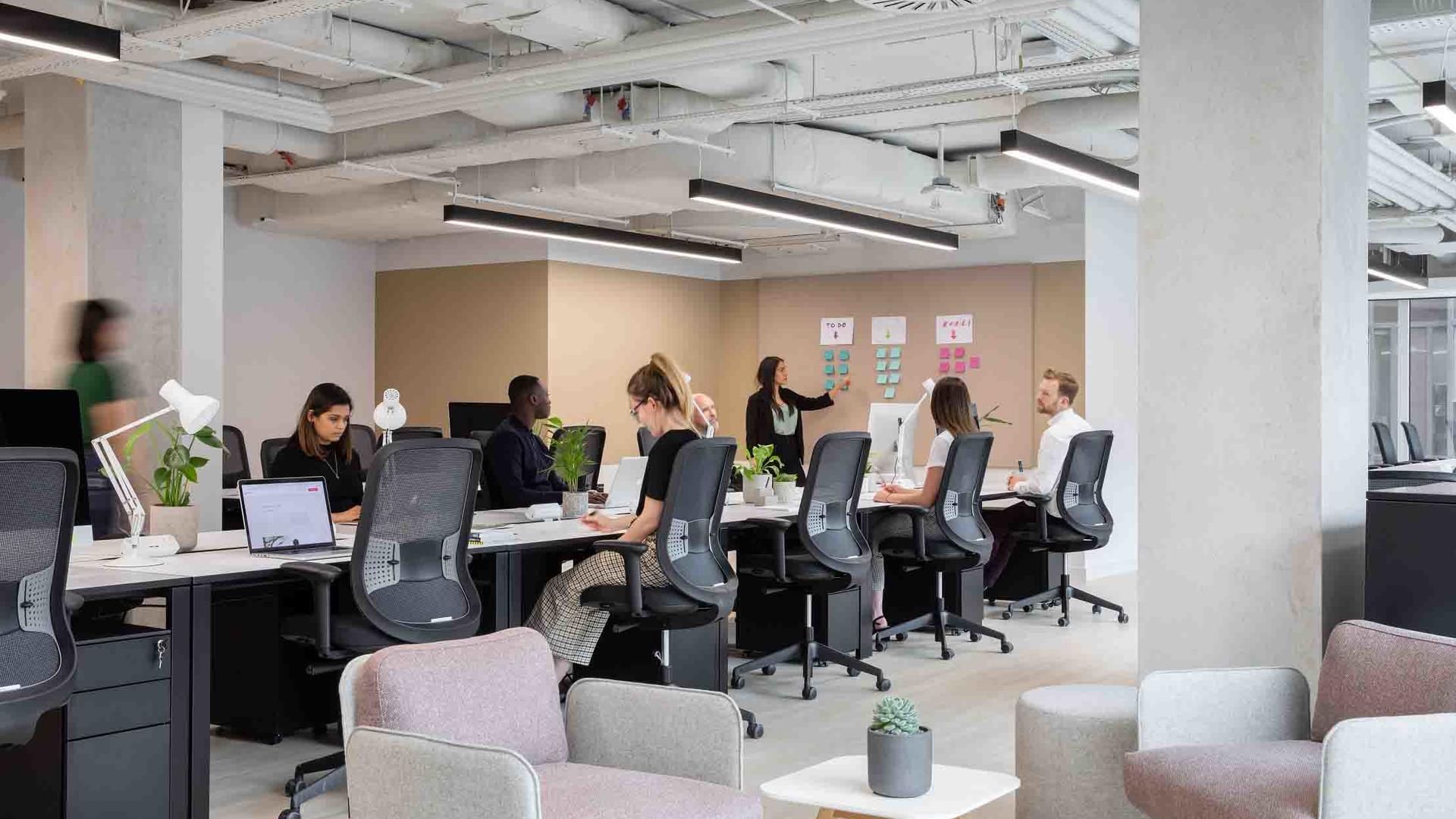 Major retail destinations
Assets
£1.9bn
Portfolio (sq ft)
8.1m
as at 31 March 2022
Major retail destinations
Major retail destinations make up 16% of our portfolio, c. 60/40% split between prime shopping centres and outlets. The pandemic accelerated the pre-existing trend of retail sales moving online, which combined with lockdowns has had a marked impact on our portfolio. However, our performance over the past year has made us increasingly confident that the prospects for prime retail destinations are positive, with a growing polarisation between our assets and those facing structural obsolescence. 
We maintain our view there is c. 25% excess retail space across the UK, but most of this is secondary where vacancy remains high. Inflation is putting further pressure on low-margin stores, which could lead brands to accelerate the rationalisation of the tail-end of their portfolios. Conversely, prime destinations are getting stronger, with occupancy in our portfolio up 170bps to 93.2% over the year. For many leading brands, online and physical channels are now viewed as firmly inter-connected, so we have seen existing brands upsize, new brands opening stores as they move from nearby locations to benefit from higher footfall, and digital native brands opening physical stores to grow customer connectivity and experience.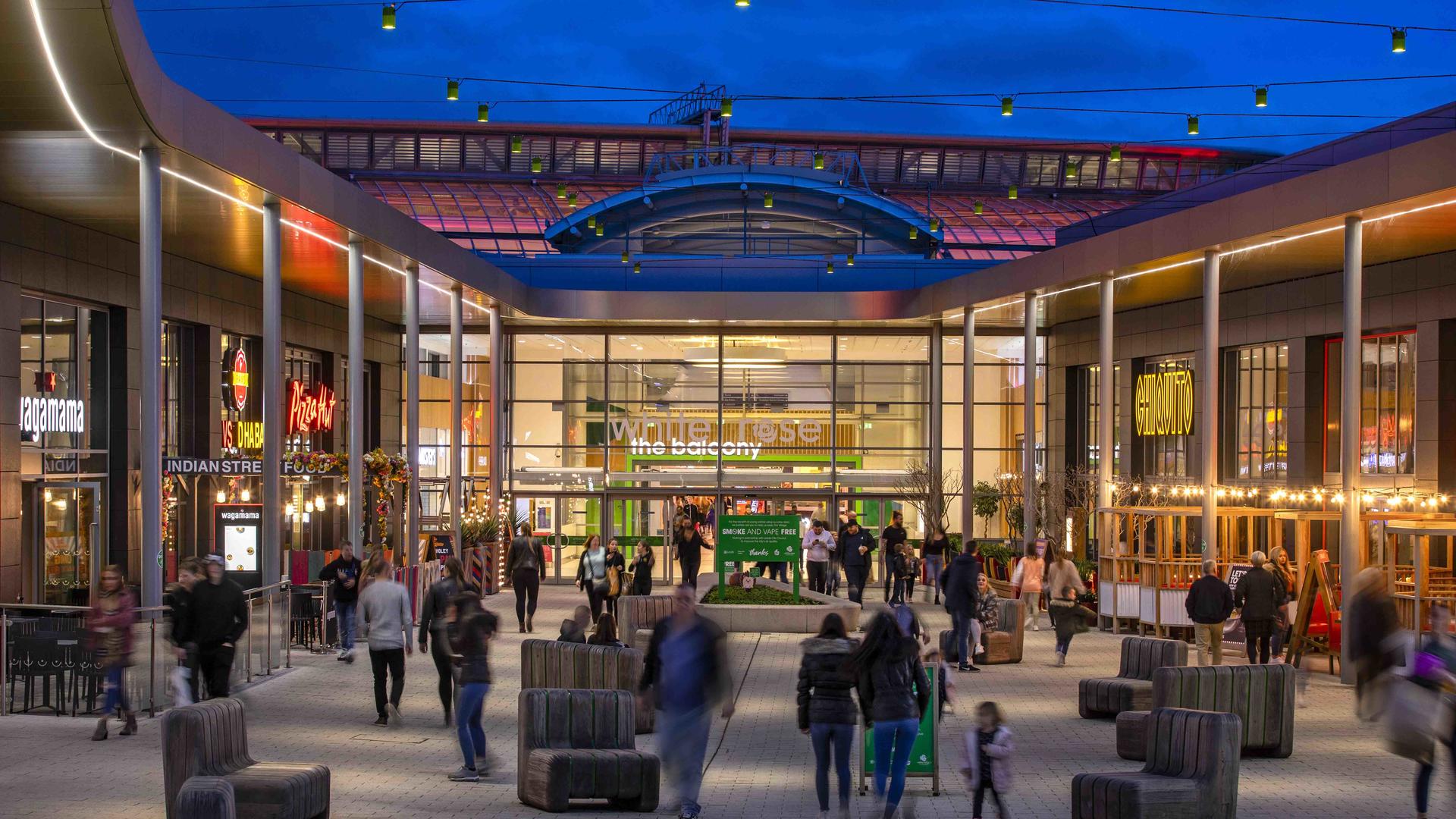 Mixed-use urban neighbourhoods
Assets
£0.49bn
Portfolio (sq ft)
3.0m
as at 31 March 2022
Mixed-use urban neighbourhoods
At our strategic review in late 2020 we set out that we saw an opportunity to materially grow our exposure to mixed-use urban neighbourhoods. Many parts of today's built environment need remodelling to make sure they are fit for changing consumer expectations on how we live, work and spend our leisure time, and the growing demands on sustainability. The latter has been a strong focus for Landsec for years, evidenced by the fact that we were the first commercial real estate business in the world to set a science-based carbon reduction target in 2016. Combined with our extensive experience in creating thriving urban places in Central London and for example Oxford and Leeds via some of our major retail destinations, we are well positioned to deliver on the opportunity to reshape urban neighbourhoods in a sustainable way. 
Over the past year we have made significant progress on these mixed-use ambitions. We have grown mixed-use urban neighbourhoods to 7% of our portfolio, up from 3% a year ago and have now created a pipeline of profitable development opportunities, deliverable in the near term. With potential capex of c. £1.5bn, this could see mixed-use grow to 20-25% of our portfolio in the next five years.
This marked acceleration in potential growth has been driven by our acquisitions of MediaCity and U+I in late 2021. Both MediaCity in Greater Manchester and the key U+I projects in London and Manchester already have planning consent, so this provides us with a clear opportunity to invest c. £800m-£900m in a combination of residential, work and leisure space across these schemes in the next five years. The integration of the U+I team also adds strong placemaking skills to our business.
Realise capital from Subscale sectors
Assets
£1.5bn
Portfolio (sq ft)
7.1m
as at 31 March 2022
Subscale sectors 
Our strategy review identified three parts of our portfolio as subscale; areas that are not currently, and are unlikely to become, large enough to materially impact Group performance and where we have little or no competitive advantage. The areas concerned are hotels, leisure and retail parks, valued at a combined £1.5bn and comprising 12% of our total portfolio, we intend to exit these sectors over the medium term.
The assets in this part of the portfolio are high quality and the longer-term prospects of the relevant sectors are fundamentally robust. Our divestment intention is driven simply by lack of scale and the opportunities we see to redeploy capital into structurally supported growth areas where we have competitive advantage. We are under no time pressure to sell these assets and are focused on ensuring that we secure appropriate value when we do.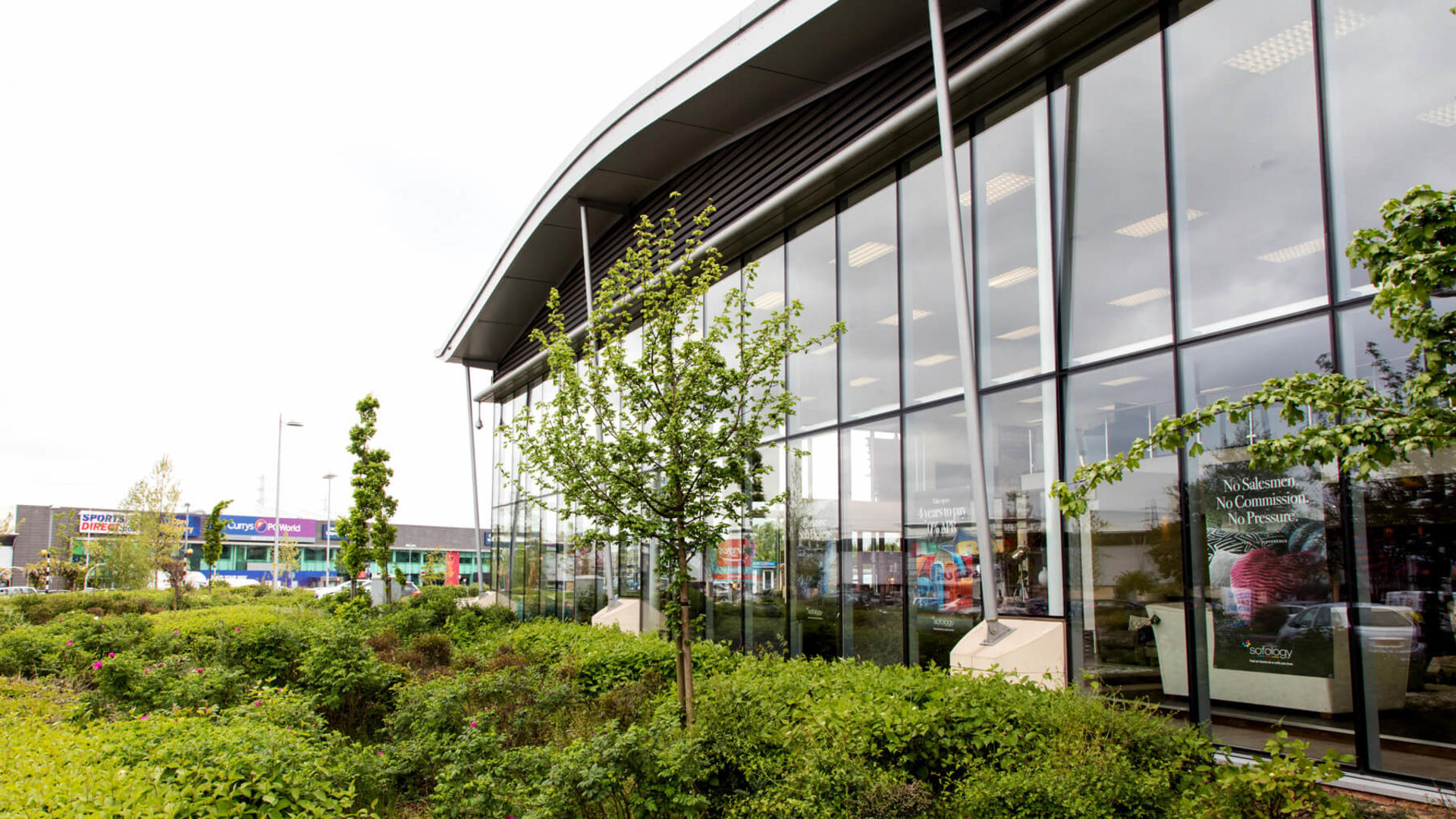 Solid strategy, impressive results
We act early in response to changes and trends in our markets, actively managing our assets and adjusting key investment and development activities to maximise return with the appropriate level of risk. We  aim to lead our industry in critical long-term issues – from diversity and community employment, to carbon and climate resilience.

Our goal is to create a great experience for everyone we rely on, from our customers to our communities, partners and employees. We believe that's the best way to create long-term sustainable value for our shareholders and everyone else we affect.
Our performance highlights
For more detail about our performance, take a look at our latest financial results and reports.