Creating opportunities & tackling local issues
We support people furthest from the job market in our local communities by providing training, work placements and a direct route into a job. We are a significant creator of jobs across real estate, construction, customer service and retail, and we have an important role in helping create a fairer, more inclusive economy.
Community employment
Our community employment programme is helping address socio-economic challenges that affect people living in our communities. Working closely with our industry partners and customers, we continue to fill significant skills gaps in construction, facilities management and customer service, supporting some of the most excluded groups in our society to find employment. These include people experiencing homelessness, young people, and individuals with offending backgrounds.
We have continued to support people who face barriers such as homelessness, long-term unemployment and leaving prison, and young people with no previous work experience. We've also expanded our wider support for our charity partners, to maximise their ability to engage local people. One example is Circle Collective based in Lewisham Shopping Centre, who help young people gain work experience and start their careers. 
Social value created through our employment programme
£1.7m
Number of people helped into employment
121
Empowering young people
In Lewisham, our partnership with Circle Collective – a charity and social enterprise empowering young people through training and work experience – is just one example of how we're creating value for communities and our customers. Circle Collective is based in our Lewisham shopping centre and consistently helps local people into roles with our brand partners in the centre, and with our own Head Office team. Our collaboration continues to deliver social value by helping those further from employment to access sustainable and exciting opportunities. During the Covid-19 pandemic, our employees have been supporting Circle Collective's trainees through virtual careers sessions to help maintain their motivation and confidence.
We're also supporting the Government's Kickstart employment initiative, working with Circle Collective and our service partners in London. We're taking on a cohort of young people at risk of long-term unemployment as a result of Covid-19, helping them build work experience and
skills for their future.
Our prisons programme
We know that working with prisoners and ex-offenders creates significant social value for our communities. Getting people into productive and positive work significantly reduces the chances of re offending. For this reason, in 2018 we launched the UK's first aerial window cleaning training academy at HMP Isis in South East London, in collaboration with our charity partner Bounce Back and our service partner Not Just Cleaning. The academy is helping to address a technical skills shortage, which helps to keep our buildings operating efficiently, while helping to turn around people's lives through sustainable employment.
We continue to work with our partners such as Bounce Back, who deliver construction and facilities management training in prisons and communities in London and Leeds. We also continue to work with Key4Life, a charity supporting some of the hardest-to-reach young offenders, and those at risk of offending, in Brixton, Camden and Shepherd's Bush.
Volunteering with young prisoners to help them prepare for work after release has truly shaped my attitudes. Working to make sure they don't reoffend when released is a side of the rehabilitation process that deserves more recognition."

Landsec
Our community response to Covid-19
Within communities around the UK, the pandemic has disproportionately affected particular groups in society, with issues like poverty, unemployment, mental health and social inequality increasing. Our longstanding charity partners have experienced a huge increase in demand for their support.

Given the impacts of Covid-19, businesses like ours have a heightened responsibility to make a meaningful commitment to long-term social sustainability in their communities. For us, this has meant increasing our focus on supporting those facing barriers including young people, prison leavers, and people experiencing homelessness and long-term unemployment – all areas we know will need continued support after the pandemic. We set up a Covid-19 community support fund to provide both immediate and long-term assistance to our charity partners. To date, this fund has given over £500,000 of financial support to the charities we work closely with, who do incredible work supporting vulnerable people. This included a £100,000 donation to LandAid, the property industry's youth homelessness charity; we were proud to be a founding supporter of their emergency fund at the start of the pandemic.
Beyond financial support, we've used our resources, skills, people and spaces to help our local communities during Covid-19. We've been able to continue many of our employment and education programmes virtually, closely supported by our volunteers and partners. Our volunteers have helped with everything from employability mentoring, to inspiring students about careers in property, to giving pro-bono advice to our charity partners. We have had to work innovatively, launching projects to ensure our impact continues to be socially sustainable and benefits the people who most need support. This included our virtual mentoring programme with the Cardinal Hume Centre, our charity partner in Victoria. Landsec mentors have worked over several months with individuals facing barriers to work, to build their skills, confidence and motivation.

In London, our world-famous Piccadilly Lights became an important way for charities and public health bodies to run campaigns during lockdown. We were able to partner with a wide range of community organisations to raise awareness of important issues, including mental health, youth engagement and domestic abuse. We gave over £2m worth of free advertising space to registered charities on Piccadilly Lights this financial year.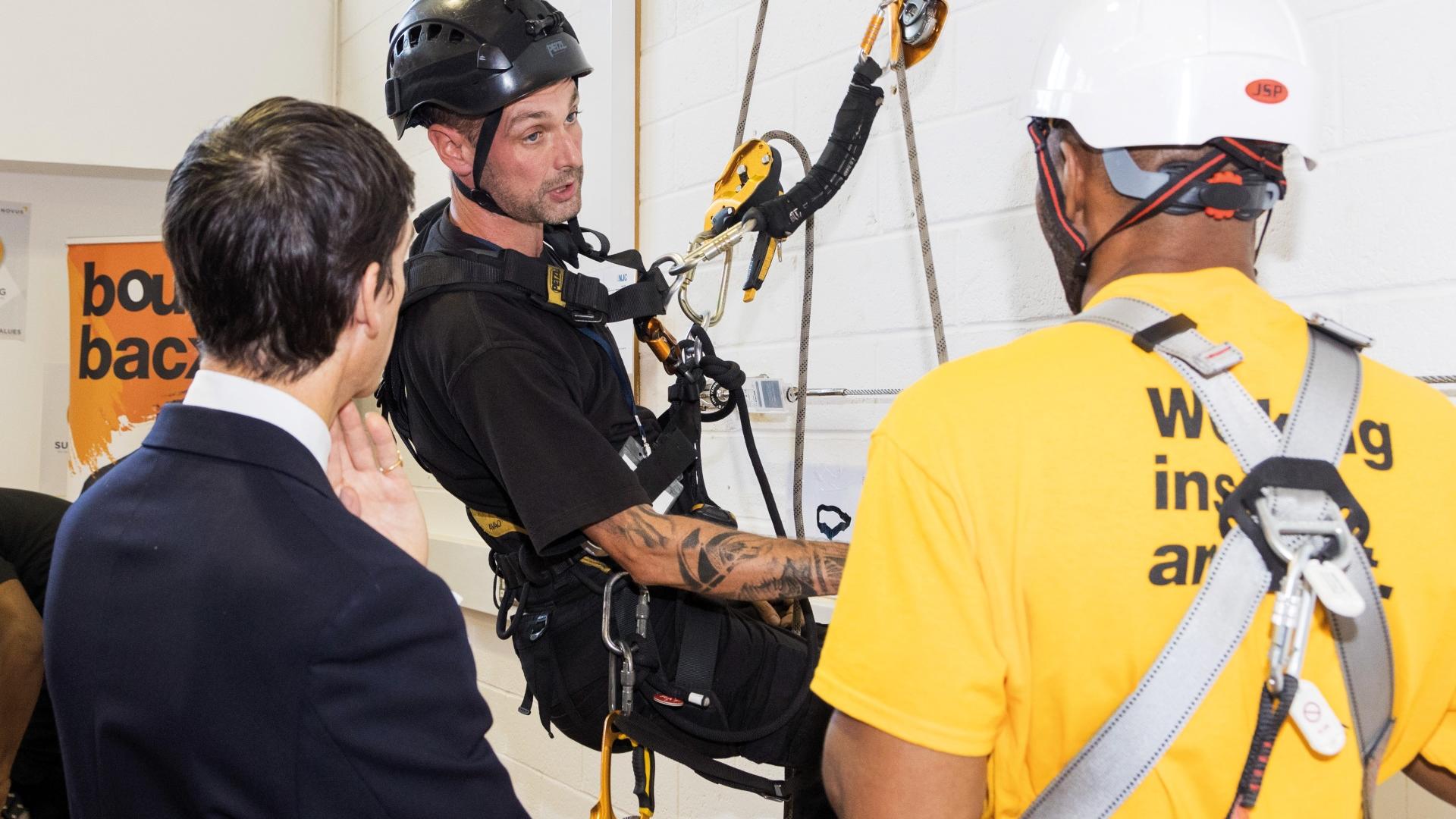 Education
Many young people face significant barriers that may prevent them from accessing jobs in our industry, especially those not in education, employment or training. Our education programmes inspire the future generation of property professionals about roles in our industry, bridging the skills gap.
The property industry is changing rapidly. We know our future workforce will need the skills to address shifts towards modern methods of construction, new, innovative technologies, and sustainability. Many young people also face significant barriers that may prevent them from accessing jobs in our industry, especially those not in education, employment or training. We design our education programmes to help develop a pipeline of the talent needed for the future of our industry. We're working with young people in our communities who would most benefit from spending time in a professional environment, helping them develop their confidence, aspirations and skills to prepare for their future careers.
By encouraging more students from diverse socio-economic backgrounds into our industry we are more inclusive and successful as a business, and more reflective of the local communities where we operate. We closely engage our employees, customers and industry partners in all our programmes through volunteering, including mentoring and careers awareness, helping provide young people with the role models and skills to succeed.

Inspiring the next generation
This year, we've continued our commitment to helping young people from diverse backgrounds enter careers in property, in particular those who face barriers and risk becoming disengaged, running our education programmes virtually. Our aim is to provide role models for students, alongside transferable skills, industry insights and career opportunities. In turn, this helps us to bring more diverse young talent into our business and helps bring equal access to opportunities in real estate for young people from all backgrounds.
In London, in 2020/21 we ran two Circl reverse coaching programmes, where over 30 Landsec employees coached – and were coached by – young people from diverse and under-represented backgrounds. Evidence shows this can increase a young person's chance of reaching their potential through employment, education or training. Circl not only supports young people in becoming future leaders through regular coaching by industry professionals, it also helps our workforce develop their own managerial and leadership skills. 
We also ran our annual Future Property School with The Construction Youth Trust remotely for the first time. This project works with 10 students from Victoria over three months, to learn about the different areas of our industry through weekly workshops with our volunteers and partners. At the end of the programme, students present their own ideas for sustainable developments at our 21 Moorfields site in London. We've also joined Construction Youth Trust's Schools Partnerships programme to encourage students in Lewisham and across London to consider careers in property by meeting professionals from a range of exciting roles.
Outside of London, our 'Made In' sustainability enterprise challenges at Bluewater, White Rose and Gunwharf Quays have continued. We've also started a new virtual employability project at our three Yorkshire retail sites – Trinity Leeds, Junction 32 and White Rose – with education social enterprise Ahead Partnership, to offer local students careers awareness over lockdown.
Circl has really helped me to make a start on a range of personal goals - it feels like I have much more energy and focus in life now"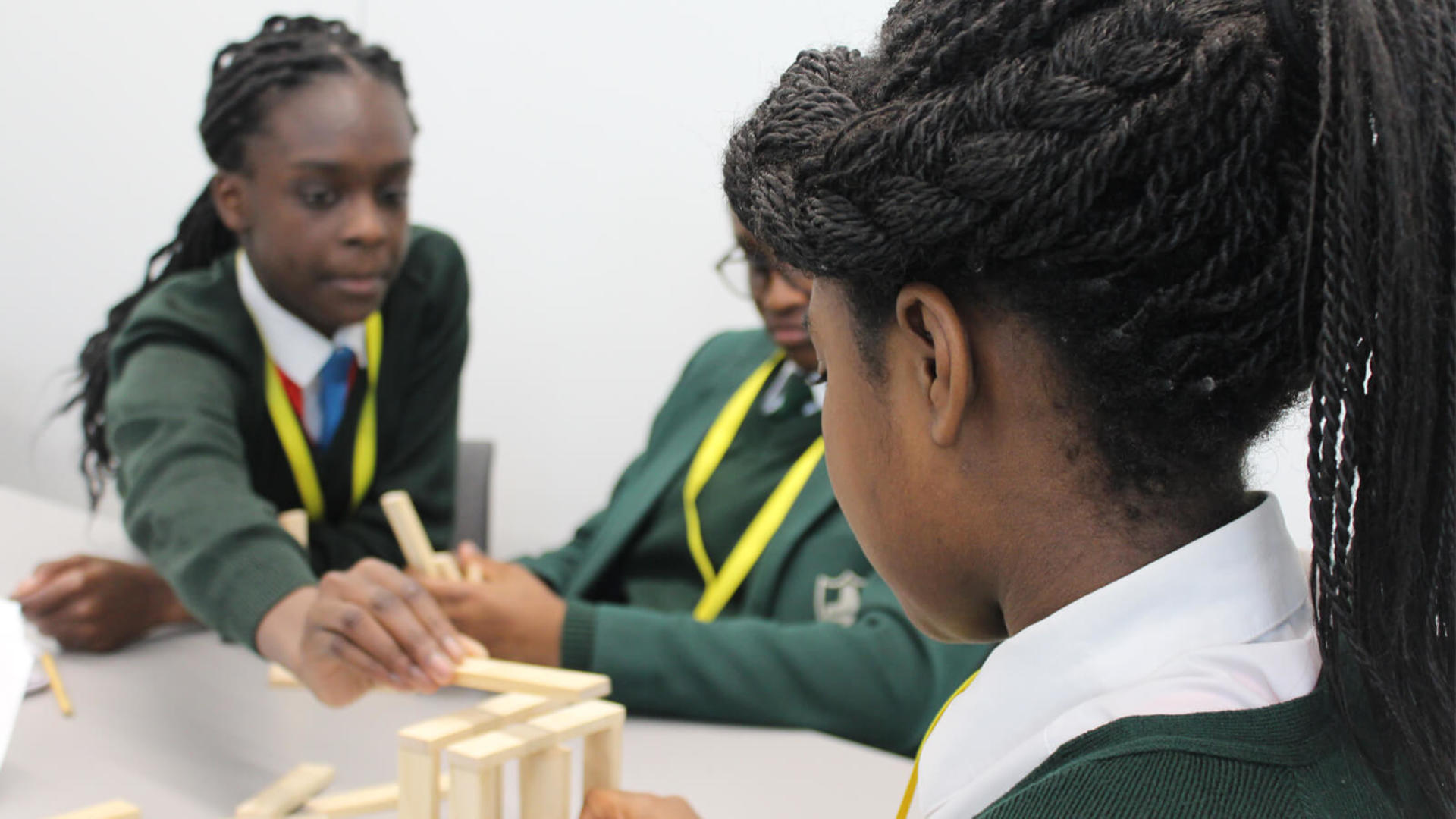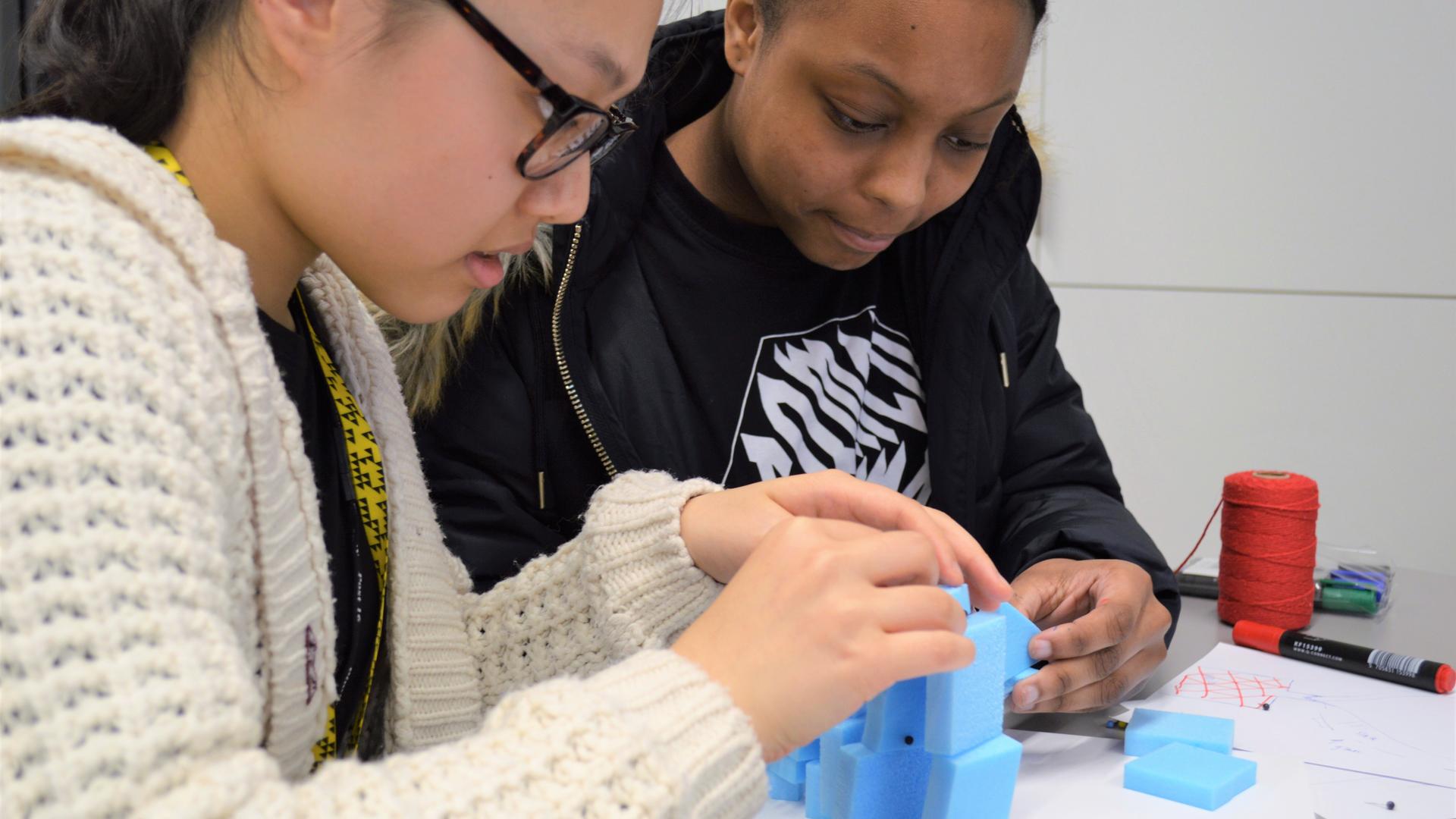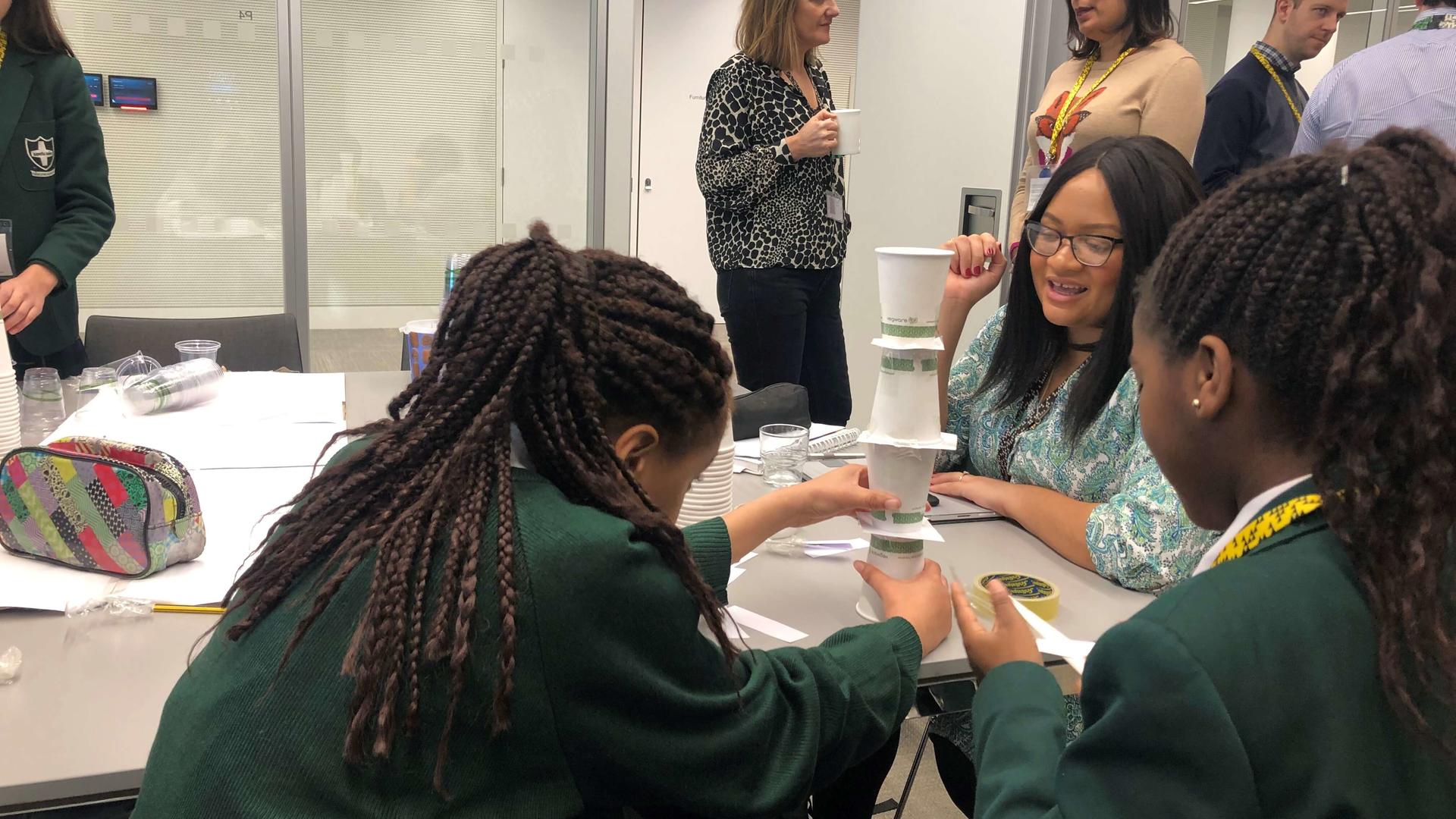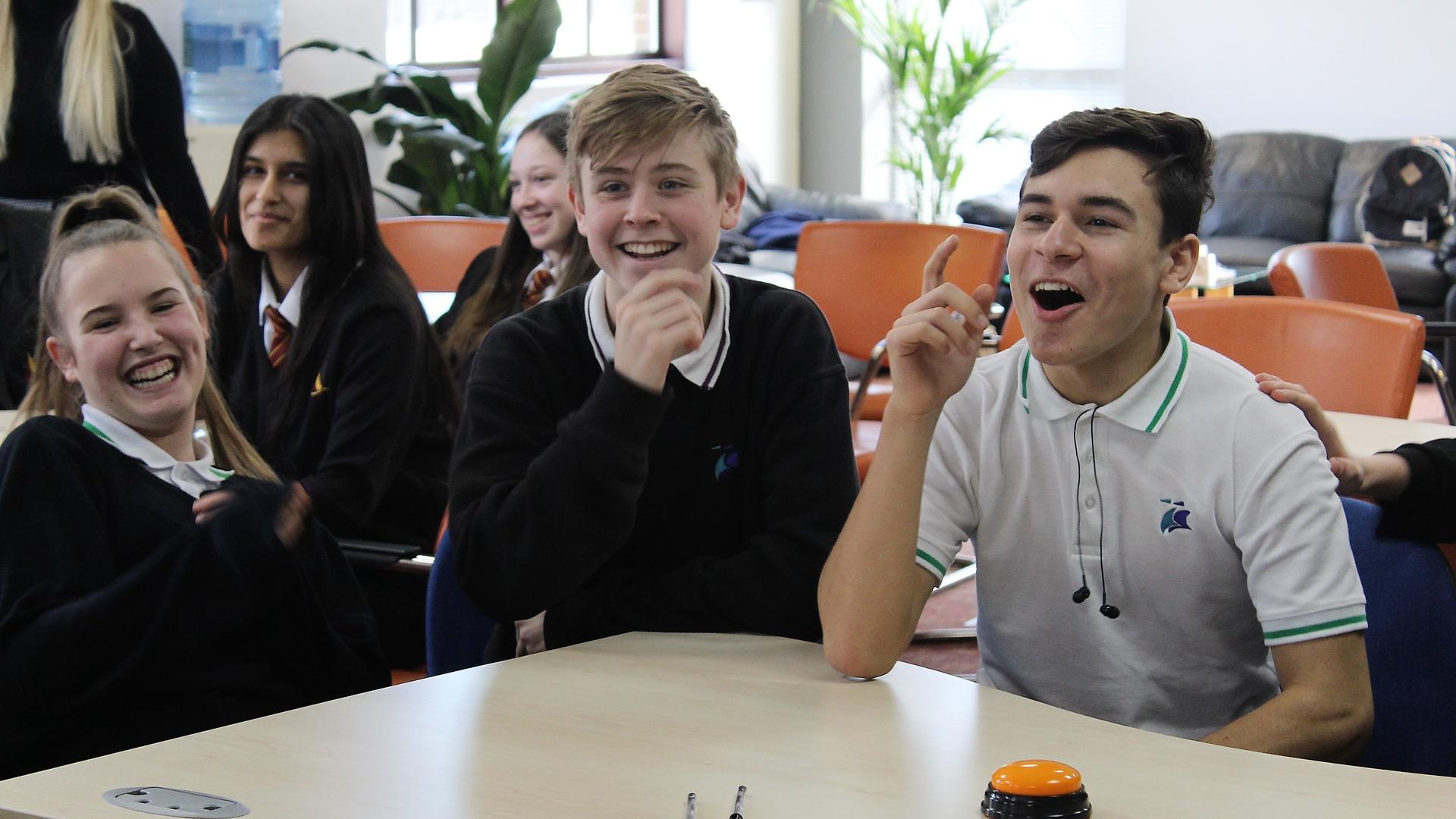 Charity partnerships
We work with charities in our communities to help support some of the most vulnerable and excluded groups in society, helping us to address and raise awareness of issues affecting local people. These include homelessness, poverty, social exclusion, mental health and criminal justice.
Our charity partnerships are all closely aligned with our social value strategy, allowing us to use our skills, expertise and resources where we can have the greatest, and most sustainable impact.
Around the UK, we've continued to work with our charity partners to support vulnerable and excluded groups in our communities. We provided additional financial and pro-bono support where needed, as charities have been hit by loss of funding and increased demand due to the pandemic. This year, we've given over £4.7m worth of support to charities, including nearly £4m of space in our assets and free advertising space on Piccadilly Lights.
Despite Covid restrictions our teams have found innovative ways to engage visitors to our destinations in supporting causes important to our communities. At several shopping centres we've run Poppy Appeals and Giving Trees, which gave over £250,000 worth of support to local charities and people in need. Our local teams have also donated food, gifts and resources to help tackle the increased need. We've launched new partnerships with several charities, including Providence Row, a leading East London homelessness charity, and with several Westminster charities through our work with the London Community Foundation, including St Andrew's Youth Club and Pursuing Independent Paths (PiP). We'll be supporting St Andrew's youth employability project, and at PiP we'll be helping young adults with learning difficulties gain life skills to help them find work. Beyond this, we're expanding partnerships at our development sites to help local people access employment and training opportunities.
Total value directly donated to charities
£463k +
People that benefited from our volunteering programme
895
Value of in-kind space donated to charity partners
£3.9m +
Volunteering
Our volunteering programme helps our people and partners have a positive impact in our communities. We encourage all employees to take up to four workdays a year to use their professional skills and experience to support people and charities. This year, our workforce were just as enthusiastic, with working from home having a positive impact on participation. All our volunteering has taken place virtually this year, with technology helping us reach a wider audience in our communities and our workforce. We've run careers Q&As with employment charity partners including Key4Life, Bounce Back and Circle Collective, mentoring programmes with the Cardinal Hume Centre, mock interviews with Resurgo, industry insights sessions with students via Construction Youth Trust, work experience with Young Westminster Foundation and a significant amount of pro-bono volunteering through LandAid. In particular, pro-bono has enabled our staff to use their business knowledge to help charities build their own resilience through the pandemic. We also know volunteering has a positive impact on our employees' own development and wellbeing, also important during the pandemic.