Enhancing nature and green spaces
We're committed to maximising the biodiversity potential of all our development and operational sites. We've set a target of achieving a 25% biodiversity net gain across the five sites offering the greatest potential by 2030.
Green infrastructure plays an important role not only in increasing ecological habitat in dense urban environments, but also as a resilience feature to lessen surface rainwater on our sites. Importantly, it provides our customers and local communities with a much-needed connection to nature in their daily lives. Our spaces have a vital role to play in linking enhancements for biodiversity with better customer experiences, and we're committed to maximising the ecological potential of our development and operational sites.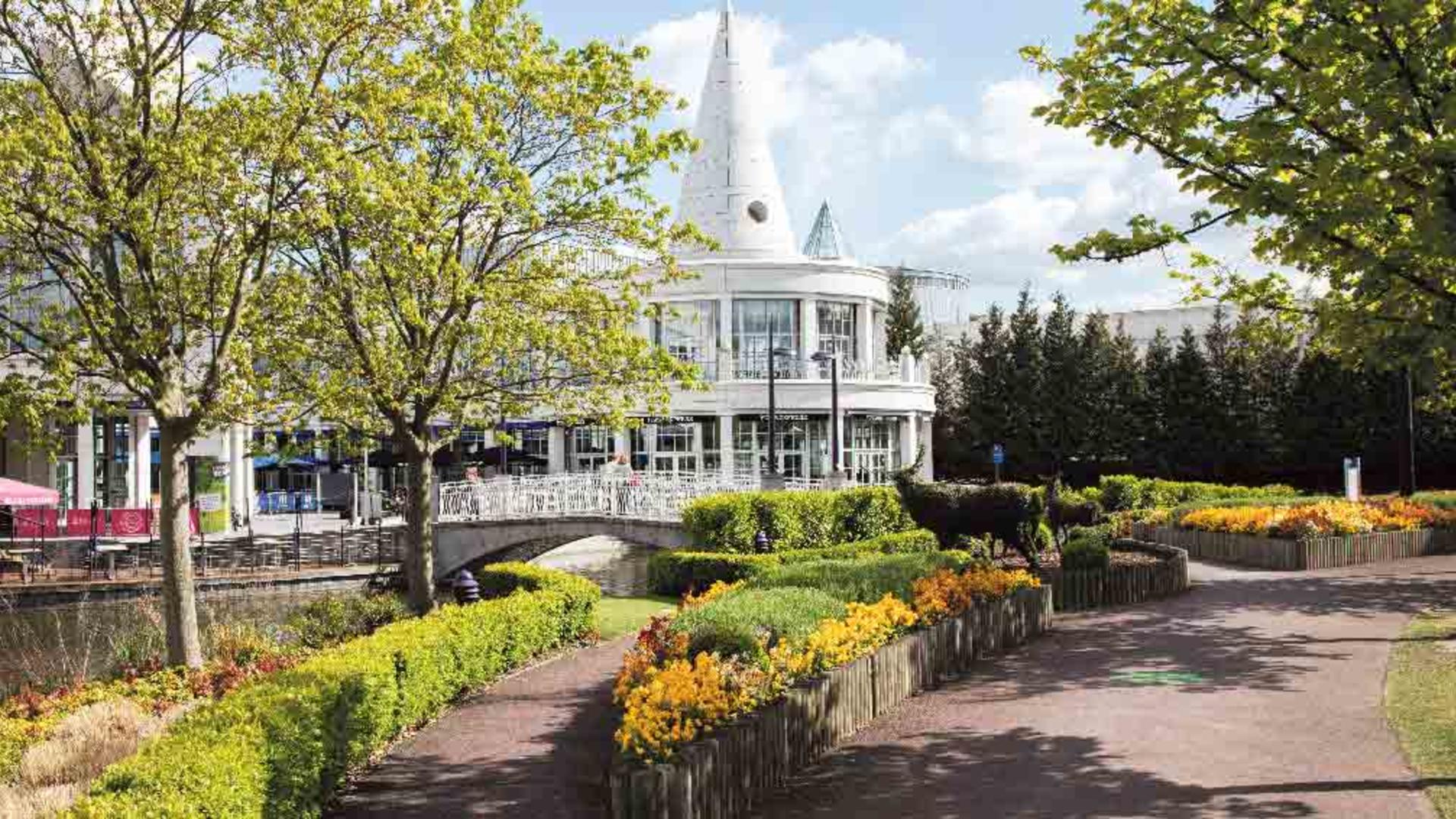 This year we've achieved an average 13% uplift in biodiversity net gain from a 2016/17 baseline, which has included over 50 biodiversity projects across the five sites with greatest biodiversity potential.
At White Rose, Leeds, we restored ponds with native species of planting, and elsewhere we continue to manage and enhance existing areas of landscaping for nature, including kingfisher perches, hedgehog boxes and over 500 trees and shrubs.
Last spring, we worked with an ecologist to conduct site visits at the five sites to evaluate progress from our 2016/17 baseline. The results of this are helping us identify further enhancements for the sites so we can reach our 2030 target to achieve a 25% biodiversity net gain across our operational sites currently offering the greatest potential. Once these are complete, we will undertake further ecology studies to identify additional ways to ensure we meet our biodiversity target.
Across our development pipeline, we're going well beyond compliance and achieving significant biodiversity net gain as part of all of our designs, in a way that's considerate to each site's ecological context. We are committed to delivering significant biodiversity net gain across all of our new developments and at Nova East for instance, green infrastructure permeates the design from public realm planting, a 15 metre-long green wall, climbing plants at street level and planted terraces, not forgetting a 385 m2 green roof. These features enable us to achieve an exemplary improvement in the local biodiversity and create a green corridor to the nearby Royal Parks.
In 2020, we expanded the scope of our Biodiversity Brief to include our mixed-use assets, and set an overarching goal to make our strategy more comprehensive across our entire portfolio. Our live developments remain on track to achieve significant biodiversity improvements in line with the brief. We continue to partner with The Wildlife Trusts to enhance biodiversity net gain at five operational sites.
We implemented a number of biodiversity enhancements across these sites including over half a square kilometre of wildflower planting. During 2020, we will be undertaking an ecological survey at each site to assess the effectiveness of these enhancements, and to measure progress towards our biodiversity net gain target of 25% by 2030. This spring we also worked with an ecologist to conduct site visits to evaluate progress against our 2016 baseline. The results of this evaluation will help us identify further enhancements for the sites to help us reach our 2030 target.