Decarbonising our portfolio
At Landsec, we're committed to playing our part in tackling the climate crisis. As part of this we're making good progress against our ambitious science-based carbon reduction target and transitioning to net zero.
Throughout the past decade, Landsec has established itself as a global sustainability leader in its sector. We've set and achieved ambitious carbon targets, invested in renewable energy, and reduced energy use in our buildings.
In 2016 we became the first commercial property company in the world to have its carbon reduction target approved by the Science Based Targets Initiative (SBTi), linking our targets with the science of climate change. In 2019, having met our target 11 years early, and acknowledging that the world's carbon emissions continued to increase, we increased the ambition level of our science-based carbon reduction target (SBT). This update ensured that our SBT aligned with a 1.5 degree warming scenario, targeting a 70% reduction in carbon emissions by 2030 from a 2013/14 baseline. Last year, to continue reducing carbon emissions across our live developments, we also set a new target to reduce average embodied carbon by 50% compared with a typical building by 2030.
In 2023 we've updated our carbon reduction targets further and committed to reach net zero by 2040 in response to the SBTi's Net Zero Standard. The standard provides the world's first credible and independent assessment of corporate net zero target setting to ensure that companies make meaningful progress towards reaching net zero.
•    Overall Net Zero Target: We've committed to reach net zero greenhouse gas (GHG) emissions across the value chain by 2040 from a 2020 base year 
•    Near-Term Target: We've committed to reduce absolute scope 1, 2 and 3 greenhouse gas emissions 47% by 2030 from a 2020 base year 
•    Long-Term Target: We've committed to reduce absolute scope 1, 2 and 3 GHG emissions 90% by 2040 from a 2020 base year 

Transitioning to net zero carbon
The independent Committee on Climate Change recommended, and Government accepted, that the UK should aim to be net zero carbon by 2050. It stated that this is technically feasible with known technologies, and those who can, should aim to be net zero carbon sooner than this. To support the world in limiting global warming to 1.5ºC we are transitioning to net zero carbon which we are achieving through our science-based carbon reduction target. Starting with The Forge, the UK's first net zero building, all our future developments will be net zero.
To play our part in tackling the climate crisis, we have gone beyond best practice, demonstrating leadership through our industry-leading, science-based carbon reduction target. We met this 11 years early, in 2019, subsequently updating it and aligning with the 1.5-degree global warming scenario, targeting a 70% reduction in carbon emissions by 2030, compared to a 2013/14 baseline. 
In 2021/22 we reduced operational carbon emissions by 52% and energy intensity by 34% from a 2013/14 baseline. These reductions can be partly accounted for by the lower utilisation of space during the first part of the year. However, we continue to implement a range of energy saving projects across our portfolio. This has included an ongoing and extensive lighting upgrade project at Bluewater in which we've replaced all lights in the mall area and car parks to LEDs with a wireless control and monitoring system.
Furthermore, at several office buildings we have optimised energy-intensive chillers and minimised their usage during periods where demand for cooling is low. Recognising that optimising our existing heating, cooling and ventilation equipment is key to drive energy and carbon reductions, we've undertaken building performance appraisals across our Central London portfolio uncovering opportunities for improvement. 
Our net zero transition investment fund 
To help ensure we achieve our 2030 science-based target and move towards net zero, in November 2021 we established an ambitious £135m net zero transition investment plan. We will use the fund to finance a series of initiatives over the coming eight years, to reduce our carbon footprint and improve innovation and best practice across the wider industry. We expect the programme to remove 24,000 tonnes of carbon emissions from our operations.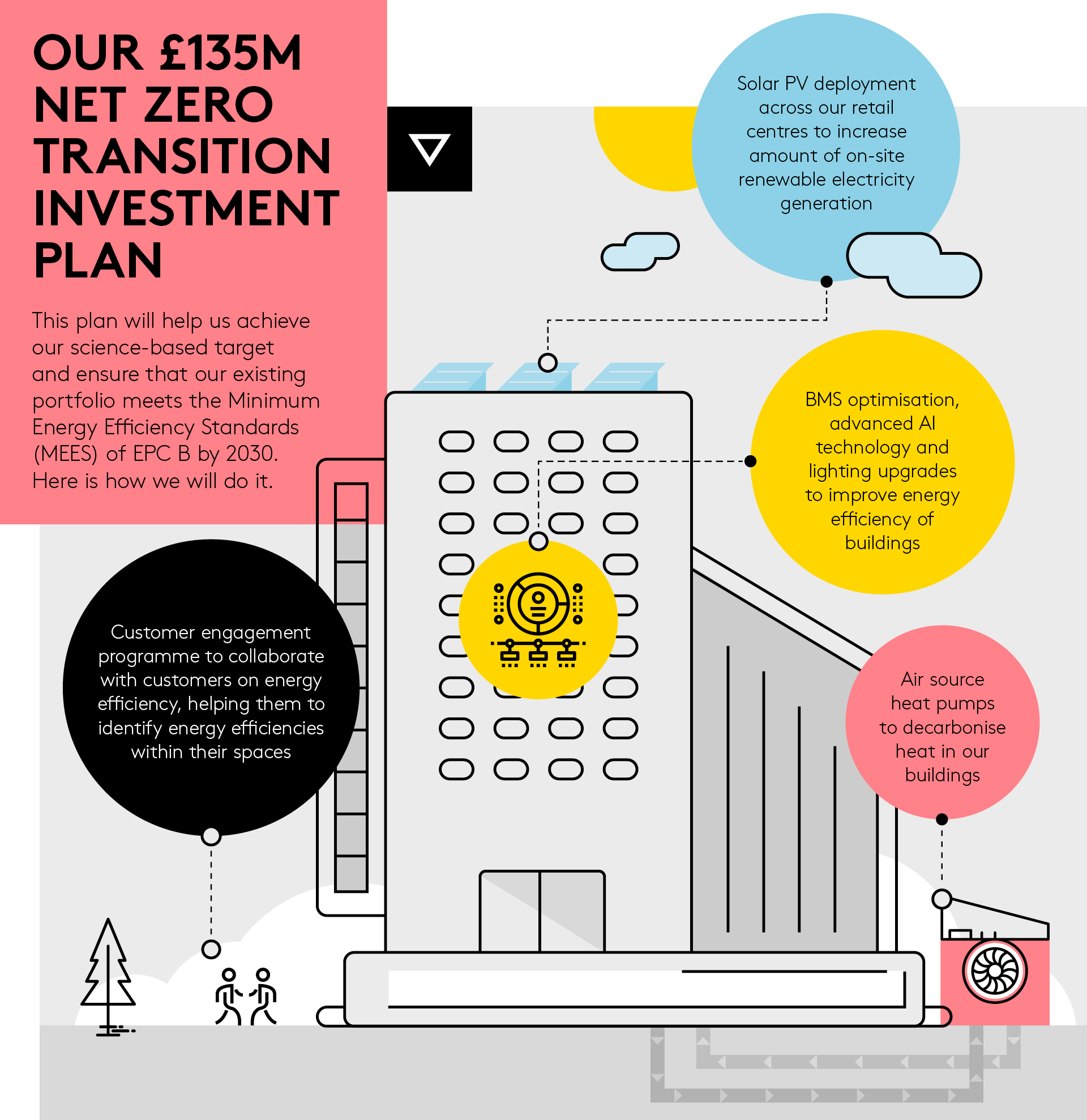 The fund will support initiatives to: move to cleaner sources of energy by replacing gas-fired boilers with electric systems such as air-source heat pumps; optimise our building management systems (BMS) ensuring they operate in accordance with the way the building is occupied; increase the capacity of onsite renewable energy and collaborate with customers to identify opportunities for energy efficiency.
This investment programme equates to approximately 1% of portfolio value, and will enable us to stay ahead of the future non-domestic Minimum Energy Efficiency Standard (MEES) Regulations, which may require all properties to achieve an Energy Performance Certificate (EPC) rating of 'B' by 2030. With increasingly clear evidence of stronger sustainability credentials underpinning higher asset valuations and stronger operational performance, it is not only essential from an environmental perspective but an economic one, too. 
From April 2023, all properties that are let will require an EPC 'E' or above. As of 31 March 2022, 96% of our portfolio by asset value has an EPC rating between A-E. The actions we are taking to transition to net zero will ensure we meet this regulation well before the compliance deadline.
This year we've trialled predictive and self-adaptive Artificial Intelligence (AI) commercial-building technology at 80-100 Victoria Street. Using deep learning and cloud-based computing, the technology optimises the building's existing heating, ventilation and air conditioning (HVAC) system, which can result in up to a 40% decrease in carbon footprint as well as a reduction in HVAC energy costs of up to 25%. 
Alongside this plan we continue assessing and quantifying climate-related risks and the potential financial impact, at a portfolio and asset level, for our existing assets, new developments and potential acquisitions. This is informing our longer-term approach to managing climate risks across our portfolio. 
 
Tackling our full carbon footprint
Although we're making good progress on reducing our own emissions, we recognise that we also have an important role to play in influencing emission reduction of our supply chain and customers.
Every year we report on the entire range of measurable carbon emissions associated with our business. These include the ones we control, like when we use energy to heat and power our properties, as well as emissions indirectly associated with our business, like the embodied carbon emissions produced by construction companies and suppliers when they work with us to develop a property. Our full carbon footprint can be found here. 

Renewable energy
We are committed to increasing the amount of renewable electricity generated on our sites and pioneering low carbon technologies to improve the efficiency of our assets.
We're seeing more on-site renewable generation come to life as new developments and refurbishments complete and the technologies we specified in design are activated.
Since 2016 we have sourced 100% of our electricity supplies through our corporate contract from REGO-backed renewable sources through our corporate contract with Smartest Energy, and we are looking to move our procurement towards direct purchasing from renewable projects, through Power Purchase Agreements (PPA).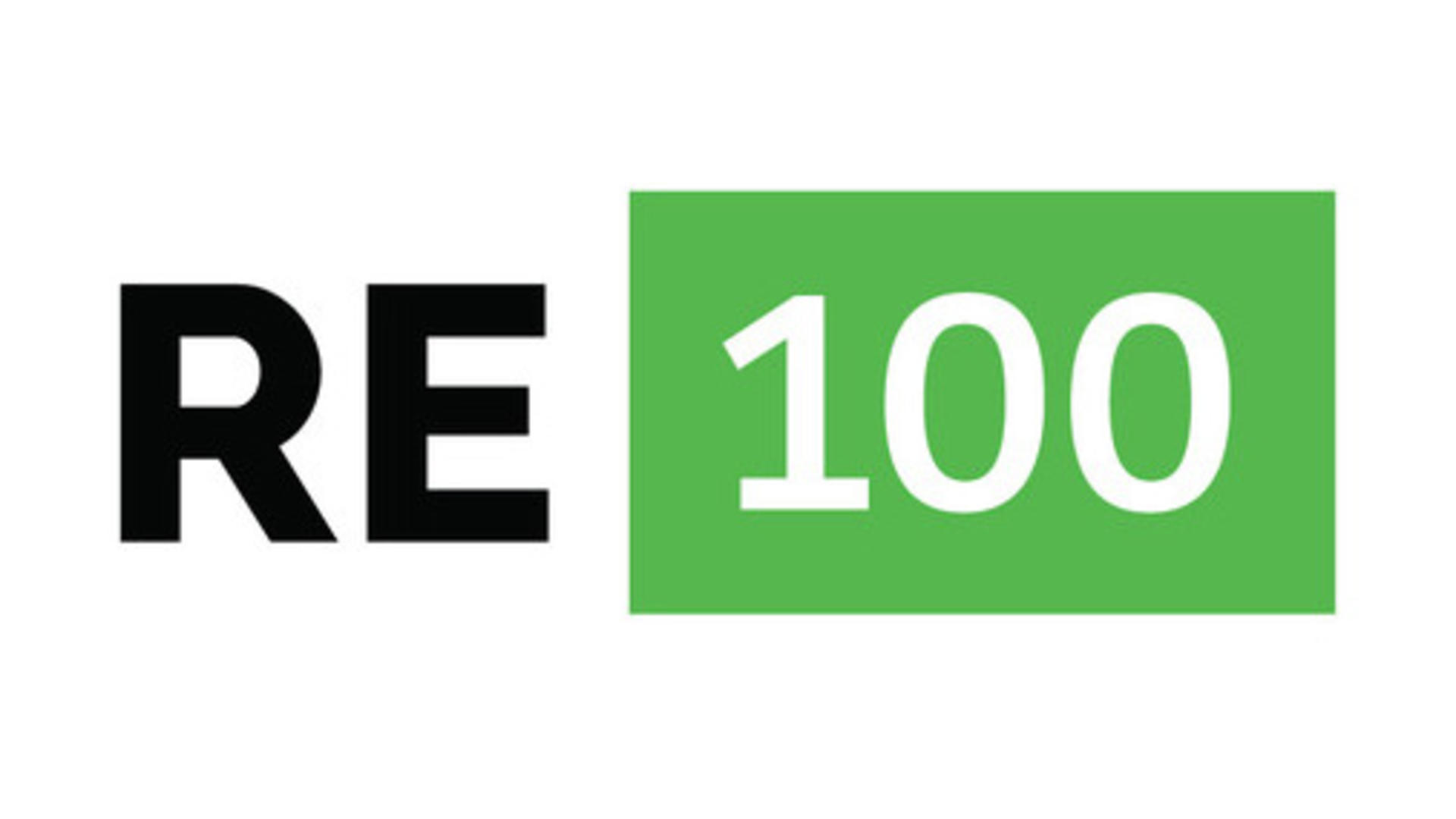 As of 1 April 2016, all the sites we manage are supplied by SmartestEnergy, the UK's first officially certified 100% renewable electricity producer. And we are proud to have been the first property company to join RE100, a group of influential businesses committed to renewable energy.
Download our 2020/21 renewable electricity certificate
Investing in Solar PV
We are also committed to increasing the amount of renewable electricity we generate on our sites with a target of achieving 3MW of renewable electricity capacity by 2030. Our current on-site renewable electricity capacity is 1.4 MW, and we are running feasibility studies for installing solar PV at three of our assets.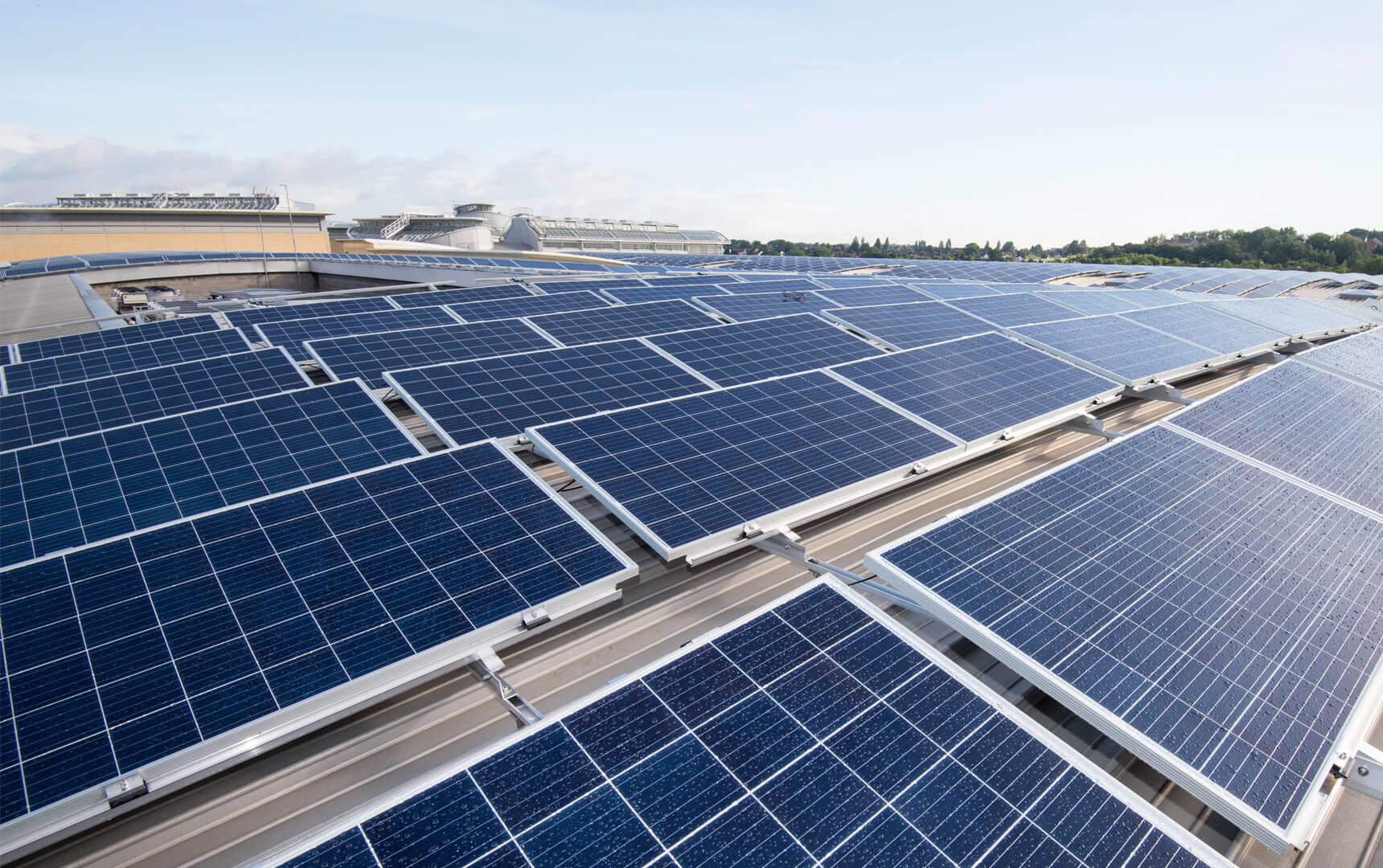 Energy management
Engaging our customers to reduce energy consumption
Recognising that approximately 40% of all energy consumption comes from our occupiers' use of our buildings, we launched a customer engagement programme to raise awareness, change behaviour and identify opportunities for collaborating on energy and cost savings.
Working with these customers and energy specialists we have been: 
running energy audits with data analysis and a site visit to understand data trends, anomalies and opportunities
using energy-efficiency questionnaires for customers' employees to capture their opinions, attitudes and ideas on reducing energy
running interactive workshops to raise awareness of net zero carbon and discuss energy use
making recommendations to improve efficiency 
To further raise awareness and drive energy efficiency we entered 80-100 Victoria Street, One New Change and New Street Square into the CUBE competition. CUBE's goal is to help landlords and their occupiers improve energy efficiency through gamification and behaviour change. Participants are ranked monthly on which building has registered the largest percentage energy reduction, measured from their own historic baseline of energy use.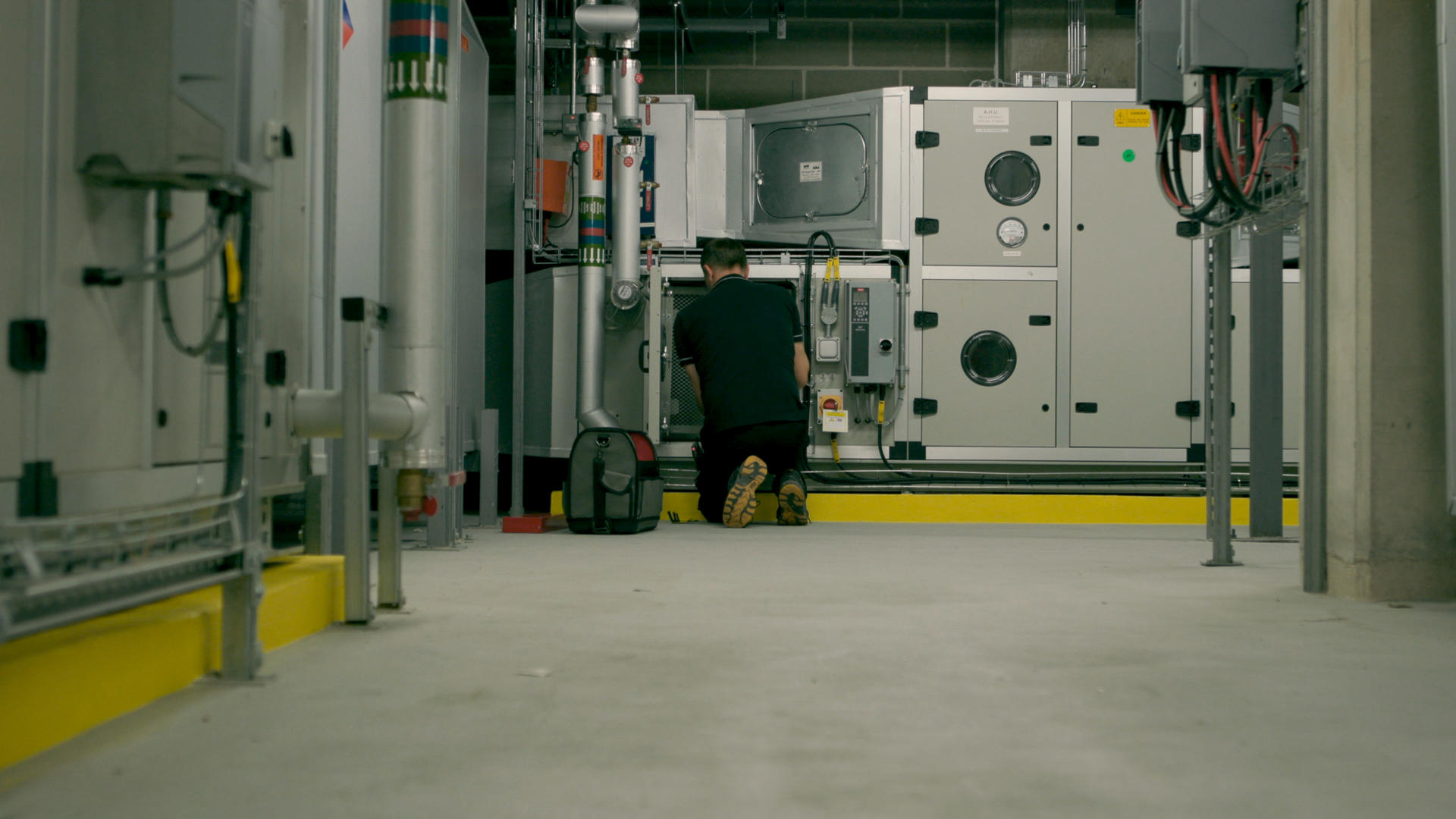 Designing and developing our new schemes sustainably
Nearly 50% of whole life carbon emissions of a building occur before it even completes and this proportion is growing as the UK grid decarbonises. We therefore continue to design and build net zero buildings and we are proud of delivering The Forge in Southwark. The Forge, SE1 is the first UK net zero commercial building constructed and operated in line with the UK Green Building Council's (UKGBC) framework definition for net zero buildings.
We have been developing our net zero carbon strategy for our mixed-use urban neighbourhoods, aiming to apply the same level of diligence on our residential-led projects as we do for our offices. We looked at the life-cycle impact of our masterplans and set targets for embodied and operational carbon based on in-depth modelling and financial appraisal. We are confident that this sets us on a path to providing climate-resilient homes that will stand the test of time. 
Credible carbon offsetting
We recognise that despite our plans to transition to net zero, we will need to offset some unavoidable remaining emissions from our development activity. We are focused on ensuring each credit is independently verified, transparent and traceable meeting UKGBC and SBTi principles. As such, we've joined The Lowering of Emissions by Accelerating Forest Finance (LEAF), a public-private coalition, supported by governments (UK, US and Norway), that seeks to mobilise finance to protect tropical forests at huge scale. LEAF carbon offsets are verified by Architecture for REDD+ Transactions (ART).
Resilience
Our assets should support the changing needs of customers, which means investing in low-carbon and energy efficient buildings and technology. New assets must move from dependence on gas towards all-electric solutions like air source heat pumps. We've begun this transition within our developments, scaling back fossil fuel-dependent boilers in favour of electric heating and cooling. This means our assets will be powered by cleaner energy as the volume of renewable energy resources on the grid increases.

Part of becoming more resilient is being aware of the physical risks of climate change, like flooding, sea level rise and overheating. As the climate becomes hotter and wetter, we need to be sure our assets still deliver the same quality of experience to our customers. At present the percentage of our portfolio at high risk of extreme weather in the lead up to 2030 is 1.1% when measured by value. As climate change will gradually increase the level of risk over time, it's important we continually reassess the risks.

We continue evolving our strategy to address climate-related risks and opportunities. As part of our approach to manage transition risks, in November 2019 we announced our commitment to transition to net zero carbon. We also increased the ambition level of our science-based target, aligning it with a 1.5°C scenario. In addition to reducing our operational emissions, by improving the energy efficiency of our assets, we're looking to increase investments in renewables, such as corporate PPAs, managing the future risk of higher energy costs. We're also implementing an internal shadow carbon price, anticipating a potential carbon price in the future, to inform our decision-making process. Furthermore, we're reducing carbon emissions across our construction activities by setting embodied carbon intensity and reduction targets for each of our developments. Finally, we'll offset any remaining carbon emissions through carefully selected projects which actively take carbon out of the atmosphere.

We mitigate climate risks through physical measures, insurance and business continuity planning. At present, the level of residual risk to our assets is low up to 2030. In our development pipeline, we're designing and constructing high-quality buildings and spaces capable of delivering operational resilience over their lifetime, considering how the UK's climate will change in the coming decades. We're confident our focus on energy transition and mitigating physical risks means our business will continue to be resilient to the impact of climate change.
TCFD
The Task Force for Climate-related Financial Disclosures (TCFD), launched in 2017, encourages businesses to build resilience to the possible outcomes of climate change. We're committed to acting on the recommendations of TCFD.

Landsec considers climate change a principal risk and material issue. In line with the Task Force on Climate-related Financial Disclosures' (TCFD) recommendations, since 2017 we've committed to assessing and reporting on material climate change risks across our portfolio, ensuring we have the appropriate strategy and mitigation plan in place.
 
This year, we have worked again with Willis Towers Watson in assessing and quantifying climate-related risks. This study has provided us with an updated view of these at portfolio and asset level, and allowed us to understand the potential financial impact of transition risks, such as policy and legislation changes and shifts in market preferences. This is informing our approach to managing climate risks across our portfolio, including new developments. Through our net zero carbon strategy, we're managing the transition risks, supporting our transition to a low carbon world. This strategy is helping ensure we remain resilient and relevant in the long term.

Read our TCFD response on pages 66-69 our 2022 Annual Report.