Who we work with and who we purchase from is important at every level. From the design team and main contractor to the operatives on site and producing materials across the UK and abroad. But supply chains in construction are often fragmented and transient. That's why we've got to work to clear guidelines.
We're committed to sourcing core construction products and materials from ethical and sustainable sources. To date we have progressed the design of our developments against this target and have included responsible sourcing guidelines in our design guides, providing our design and delivery partners with strict environmental and ethical parameters.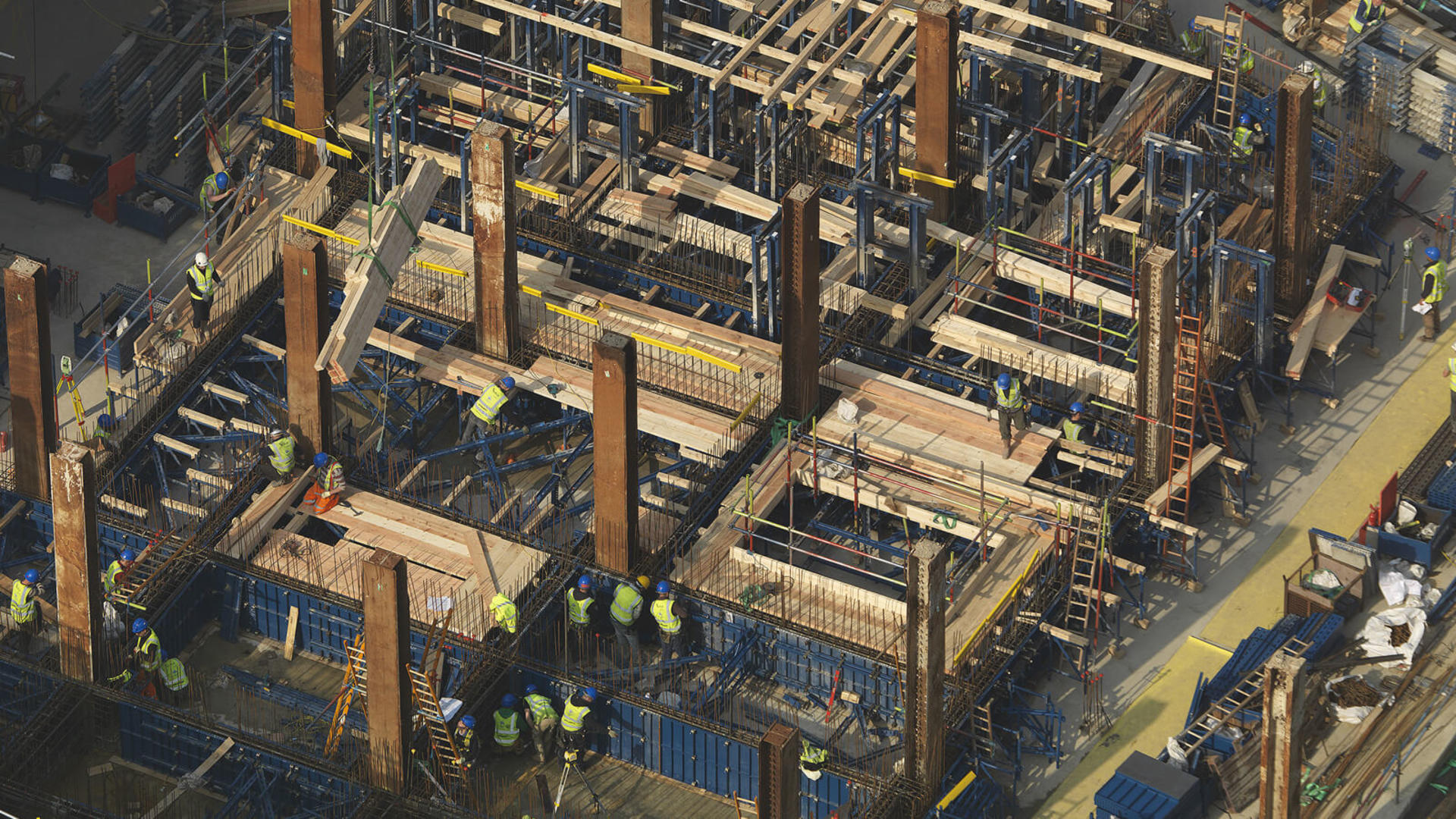 Our guidelines for developments are simple. Core construction materials including steel, concrete, hard landscaping and facades should always come with responsible sourcing certification. Where certification isn't available, we ask for evidence of basic health, safety and environmental management. And for every development we always target FSC Project Certification, to guarantee timber is from responsible sources.
The Global Slavery Index shows that certain countries have a substantial risk of slavery in manufacturing. So, when our designers specify materials or our contractors buy materials from outside the EU, we will engage with the supplier to ensure our expectations are met. Sometimes this will be in the form of an assessment, where we check suppliers against fair pay and labour standards using tools like SEDEX, EcoVardis and SA8000.
And it isn't just ethics which are important when it comes to materials. To meet our carbon target, we'll need to address supply chain emissions. This means specifying materials with recycled content, concrete with cement replacement, metals with low carbon emissions from their manufacturing process, and source heavy materials like stone locally. Other factors like cost, availability and lead in time are equally important, but we need carbon to be considered for every material choice if we want to reduce our supply chain emissions.
| We prefer | We want to avoid |
| --- | --- |
| High recycled content and post-consumer reclaimed materials | Virgin aggregates |
| Cement replacement products, like GGBS and PFA | Anodised metals |
| Rapidly renewable materials like timber | Crude oil-derived products |
| Steel produced in electric arc furnace | Steel produced in traditional furnaces |
| Regional materials, sourced within a 300-mile radius | Stone and heavy materials manufactured outside the EU |