We're totally committed to clean energy – and our latest record-breaking project proves it. 
When we start a new development, it's a given that we consider how the project will impact the environment. But it's not just new developments that get this treatment. We're always looking at ways to bring buildings that are already up and running bang up to date. And that's what we're doing at White Rose, Leeds.
White Rose has just turned 20 and as part of the birthday celebrations we've given it a spruce up with a new restaurant extension and a cinema. We've also been upgrading its eco-credentials.
Big changes
Over summer 2017, our installers, EvoEnergy, and our project managers, Syzygy Renewables, were hard at work installing photovoltaic solar panels on the roofs of the centre. In August 2017, the panels started generating electricity.
In this day and age, the installation of solar panels isn't that big a deal, but when you're installing the largest retail installation in the UK, it really is.
We've loaded 2,902 solar panels onto the centre's roofs. With each panel measuring 1.6 square metres, we've created a total area of more than 4,600 square meters of solar panels, roughly the same size as 17 tennis courts. 
All these panels mean the new installation can provide 680 MWh of electricity every year, enough to power 200 homes. And in the process, it means a reduction of 250 tonnes of carbon – the equivalent of more than half a million miles of passenger car emissions. 
These are all great numbers and great reasons for the installation but we wanted to do more.
Unprecedented experience
We're committed to sustainability, but we're also committed to offering our customers – whether they're shoppers, tenants or partners – the best possible experience.
Rising to that challenge, we've done something unprecedented. 
Right from the start of the project – back in 2015 when the first surveys were being done – we decided that the full benefit from the installation of the panels would go directly to our tenants. How are we doing that? We're lowering our tenants' service charges to reflect the lower electricity bills we're receiving for the common areas of the centre. It's a first for Landsec and a bonus for our customers.
White Rose, Leeds
Installing the panels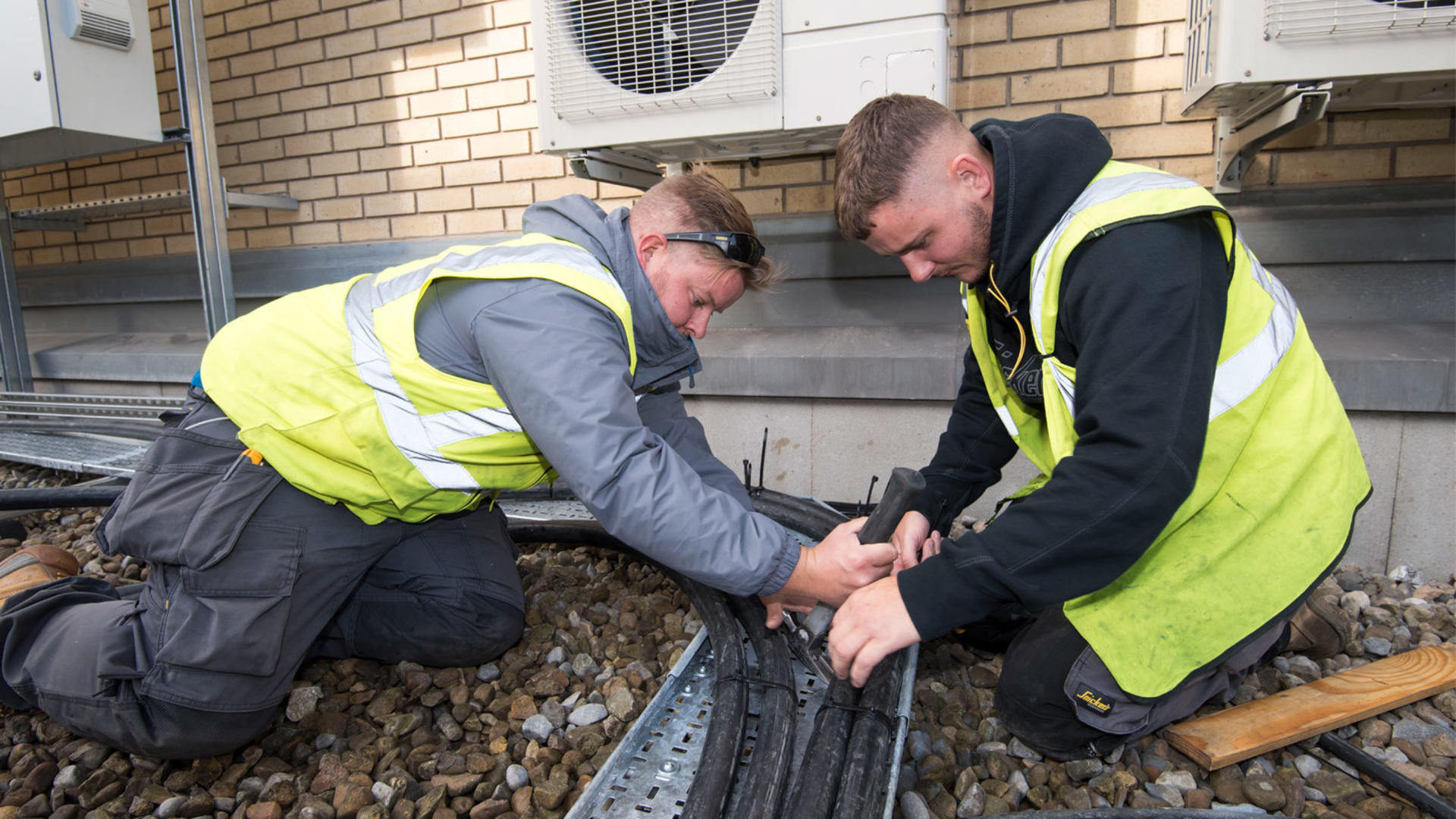 White Rose, Leeds
Installing the panels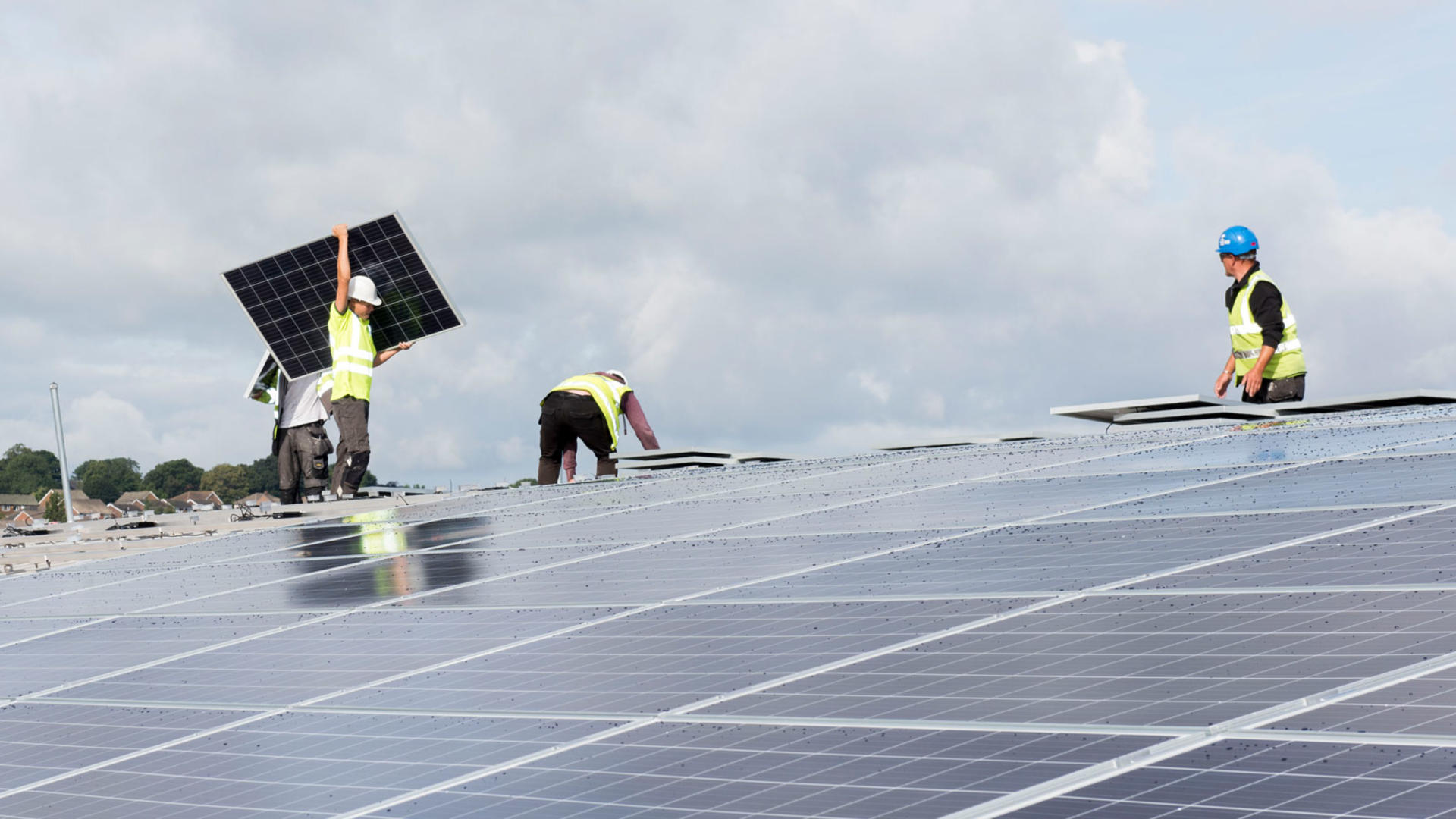 White Rose, Leeds
Installing the panels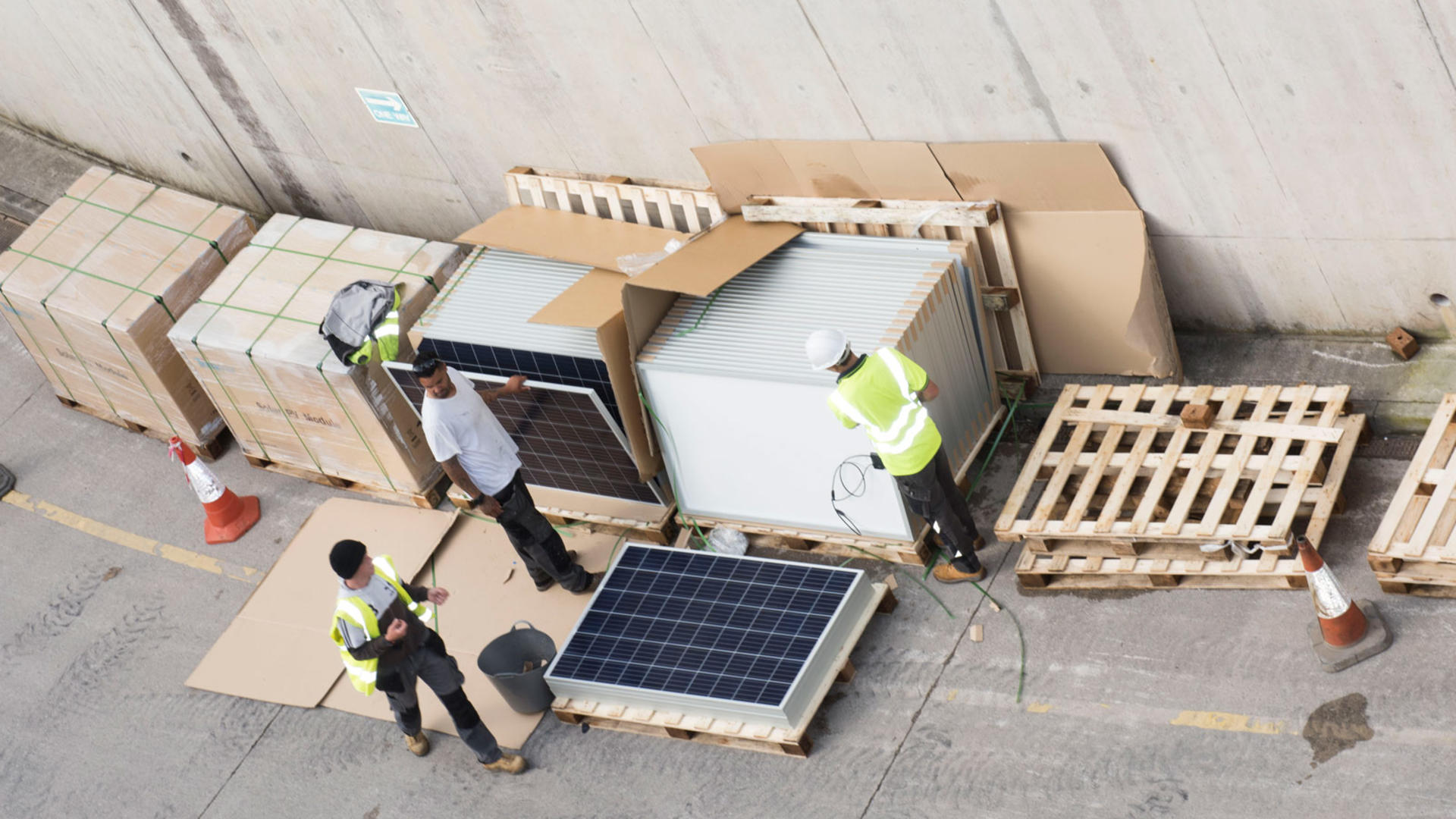 White Rose, Leeds
Installing the panels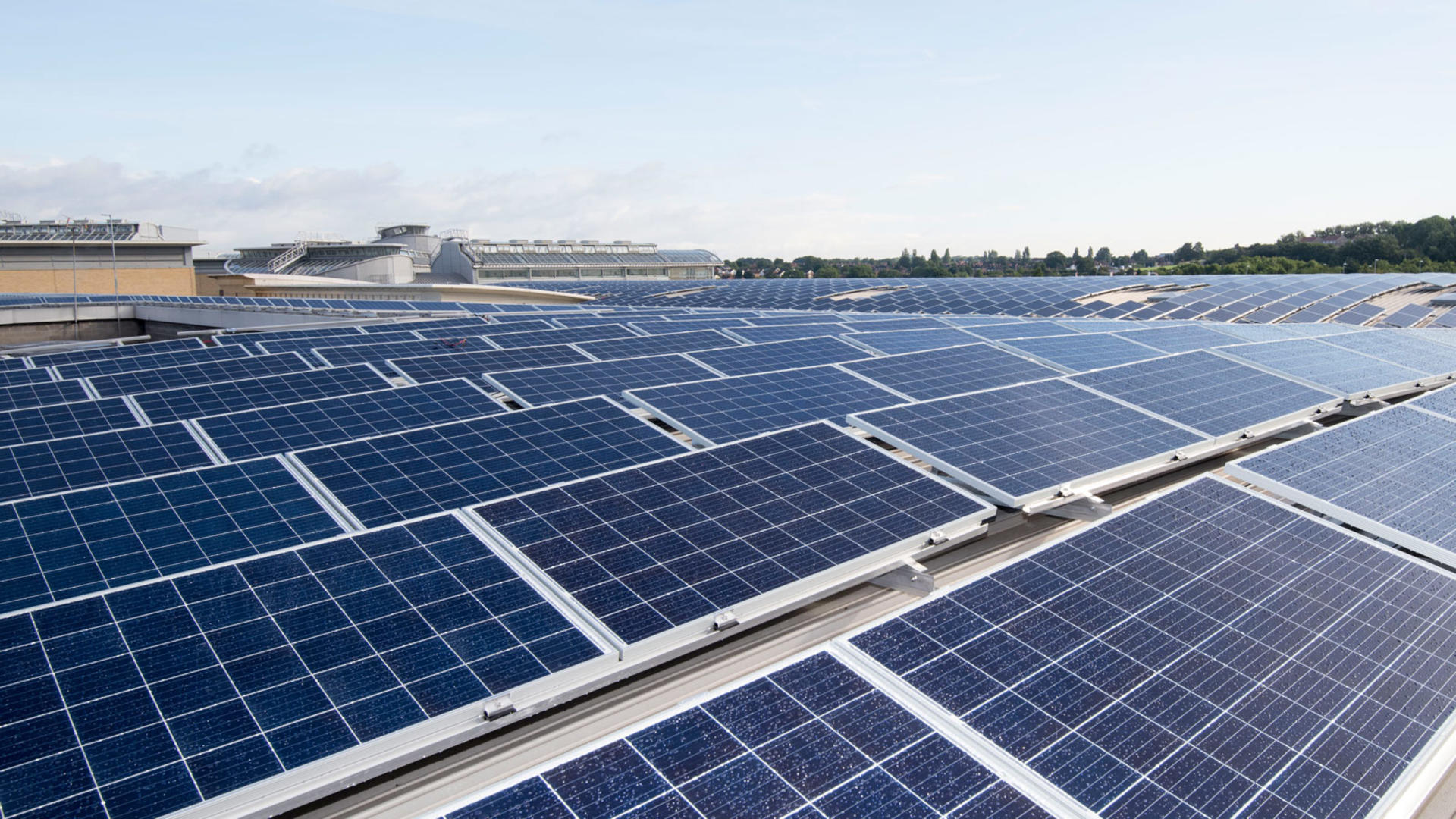 White Rose, Leeds
Installing the panels
We also made sure that the installation of the panels caused as little disruption for our tenants as possible. In fact, we're sure most shoppers had no idea the largest installation of solar panels was being installed right above their heads. 
How are the panels performing?
In short, very well. Since the system's been live, in daylight hours it's supplied about 50% of the electricity needed by the communal parts of the mall. That's a fantastic figure. So, over a full 24-hour period, the panels are supplying about 30% of the total electricity needed.
Future experience
This project is a huge success but it doesn't end with switching on the panels. 
We're already monitoring the panels to make sure that we're getting as much energy from them as possible, and as the technology improves we'll be able to collect more and more.
Since switching on the panels, we've already had periods of up to eight hours where they've been producing enough electricity to fully power our landlord areas."

Energy Manager
As we come up with more ways to reduce the energy demands of the centre – for example, our three-year project to fully upgrade to LED lighting – we'll meet more of our energy requirements from the on-site panels. Should supply ever beat demand, we're already planning to sell the electricity back to the grid, freeing up power for the local community and making the grid more resilient. 
White Rose is a great example of our commitment to sustainability and to our customers – what better place for this ground-breaking installation.